Minimum Carnage For October – Alpha, Scarlet Spider And Venom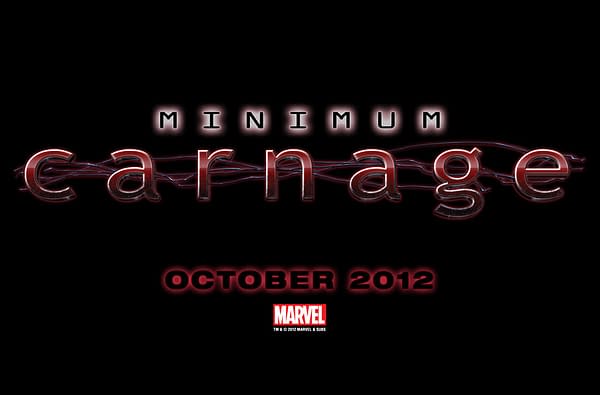 Trying to be a little careful with the credits, but I'm expecting Marvel to announce their teased Minimum Carnage project, kicking off with Minimum Carnage Alpha, by Christopher Yost, Cullen Bunn and Lan Medina.
Whether that's Alpha, as in the first issue, or Alpha as in the upcoming Amazing Spider-Man sidekick character, we are yet to find out.
Maybe it could be both?
And for those missing Scarlet Spider and Venom solicitations, don't worry, thay are on their way for October. Scarlet Spider #10 credited to Chris Yost and Khoi Pham and Venom #26 by Chris Yos, Cullen Bunn and Declan Shalvey.
Some of those credit details may be a bit sketchy, but with Yost listed for all three, I guess we can see which titles Minimum Carnage is going to (predictably) affect the most in October?