We already knew that Neil Gaiman and Mark Buckingham would be amongst the very large, very Al Ewing heavy creative team lineup of Marvel Comics #1000. We also know that the pair are working on finally wrapping up Miracleman… er… eventually. But at San Diego Comic-Con today, Marvel revealed that the pair's story in Marvel Comics #1000 will also be about Miracleman, which is interesting, because presumably it means it will somehow integrate the character within Marvel's history.
Here's Marvel's official announcment on Gaiman and Buckingham joining the creative lineup (even though their names were featured in previous graphics):
It's a big day for Marvel Comics at San Diego Comic-Con 2019 as more news was revealed at This Week in Marvel's panel! Marvel Editor-in-chief C. B. Cebulski revealed more creators working on MARVEL COMICS #1000, and the names are big — Neil Gaiman and Mark Buckingham! Globally acclaimed at the House of Ideas for their previous work on MIRACLEMAN, Gaiman and Buckingham are returning to Marvel to contribute to this massive creative collaboration of 80 teams for a super-sized issue celebrating Marvel's 80th Anniversary.

In addition to Gaiman and Buckingham, Cebulski also revealed even more creators joining the MARVEL COMICS #1000 lineup. Creative teams of David Mandel and Butch Guice and Jason Reynolds and Patrick O' Keefe will be joining the star-studded list of creators on the comic book, including Al Ewing, Adam Kubert, Alex Ross, Gail Simone, Kareem Abdul-Jabbar, Chris Claremont, Peter David, Mark Waid, and more! Don't miss a single page of this legendary comic book, MARVEL COMICS #1000 hits stands on Wednesday, August 28.
As you can see, it's not explicitly stated that they'll be writing Miracleman in the book, but Marvel editor Nick Lowe "leaked" the info at a Spider-Man panel Friday and Gaiman confirmed it on Twitter by retweeting a post about it.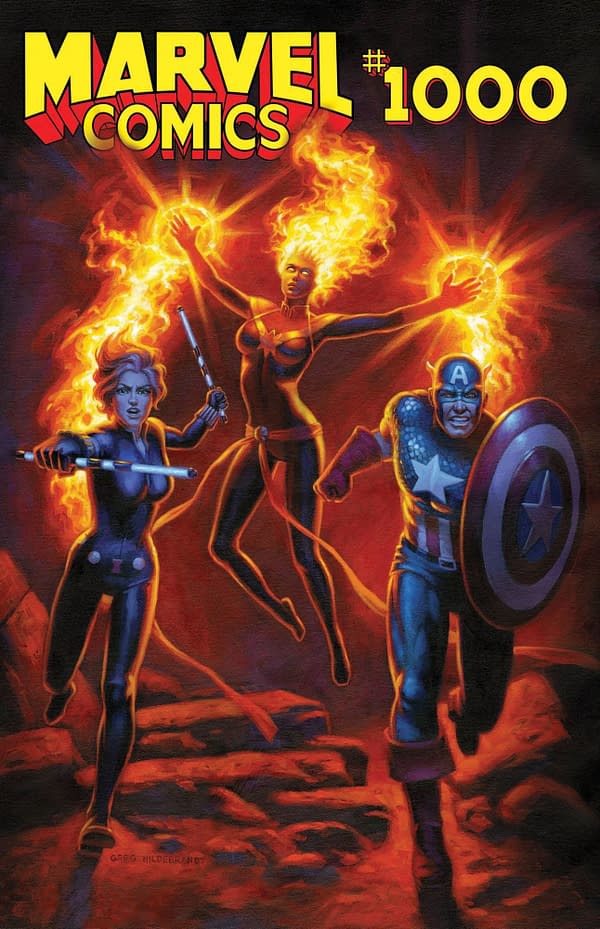 Enjoyed this article? Share it!