Morbius, Batwoman, Scary Godmother and More Get Omnibuses in 2020
Ah the Omnibus, Oversized, overweight, overstuffed collections of comic books that can be used as weapons in the event of someone coming to steal them. And we have a look at a few coming from Marvel, DC, Dark Horse and Dynamite coming in 2020…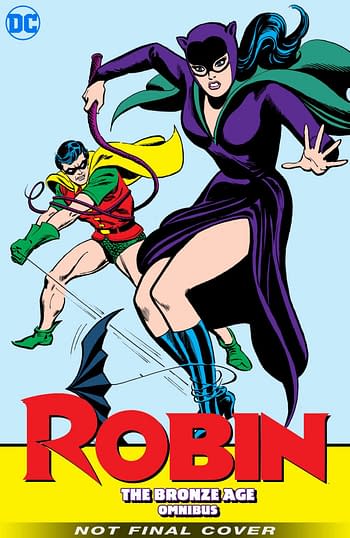 Robin: The Bronze Age Omnibus Hardcover – April 28, 2020, 950 pages.
The 1970s stories of Batman's sidekick Robin, now college age, are collected for the very first time!

In these stories from the late 1960s and the 1970s, Robin has moved out from the shadow of Batman to attend college, where he continues to battle crime. Collecting dozens of stories from BATMAN, DETECTIVE COMICS, BATMAN FAMILY and more, this hardcover includes tales in which Robin deals with bullying, motorcycle gangs, campus speech and much more. Collects BATMAN #192, #202, #203, #227, #229-231, #234-236, #239, #240-242, #244, #245, #248, #250, #252, #254, #259, #333, #337-339 and #341-343; DETECTIVE COMICS #390-391, #394, #395, #398-403, #445, #447, #450, #451 and #481-485; BATMAN FAMILY #1, #3 and #4-9 and 11-20; WORLD'S FINEST COMICS #200 and DC COMICS PRESENTS #31 and #58.
Silver Surfer Omnibus Vol. 1 Hardcover – May 5, 2020 – 576 pages
N/A
Morbius the Living Vampire Omnibus Hardcover – May 12, 2020, 864 pages
Cursed by an experiment gone wrong, Dr. Michael Morbius is possessed by an unquenchable thirst for blood – yet his heart beats like any other man. He is a living vampire! And in this amazing Omnibus, the complete original Morbius saga is collected – from his first appearance through both his first color comic and black-and-white series, and into the rare stories that concluded his tragic tale. The sometimes mad, sometimes misunderstood Morbius contends not just with Marvel's heroes – but with bizarre cultists and satanic demons! Journey to the darker side of Marvel, a world of horror and the supernatural that overtook the industry in the 1970s and defined comics for a generation! Collecting: Amazing Spider-Man (1963) 101-102; Marvel Team-Up (1972) 3-4; Fear (1970) 20-31; Giant-Size Werewolf (1974) 4; Giant-Size Super-Heroes (1974) 1; Marvel Premiere (1972) 28; Marvel Two-In-One (1974) 15; Spectacular Spider-Man (1976) 6-8, 38; Savage She-Hulk (1980) 9-12; Vampire Tales (1973) 1-5, 7-8, 10-11; Marvel Preview (1975) 8
Scary Godmother Omnibus Paperback – May 26, 2020
This complete omnibus collects every story from the Eisner Award-winning Scary Godmother series of kid's books and comics in one place for the first time.

Enjoy this definitive collection of the hit series that has been adapted into two animated specials and a stage show, full of strange happenings, kind monsters, and Halloween adventures sure to delight and spook young and old alike!

Includes the fully painted kid's books Scary Godmother, The Revenge of Jimmy, The Mystery Date, and The Boo Flu, as well as every comic-book story in the Scary Godmother canon and a sketchbook section featuring early concept art.
Superman/Batman Omnibus Vol. 1 Hardcover – May 26, 2020, 1208 pages.
The greatest team-up in comics is now in a new hard cover omnibus collection! The iconic super-heroes unite when longtime Superman enemy Lex Luthor, now president of the United States, accuses Superman of a crime against humanity, and assembles a top-secret team of powerhouse heroes to bring Superman in — dead or alive. Plus, prepare for the arrival of Supergirl! Batman has discovered something strange on the bottom of Gotham Bay, which leads him to a mysterious and powerful teenaged girl bent on destroying Gotham City! What's her connection to Superman? Why does Wonder Woman want to hide her from the outside world? And will Darkseid succeed in recruiting her into doing his bidding? Written by Jeph Loeb (Batman: Hush, Batman: The Long Halloween, Spider-Man: Blue) along with critically acclaimed artists Ed McGuinness (Superman/Batman, Avengers), Michael Turner (Fathom, Superman/Batman) and many more! Collects: Superman/Batman #1-43, Superman/Batman Annual #1-2, and stories from Superman/Batman: Secret Files #1
Batwoman Omnibus Hardcover – June 23, 2020 – 896 pages.
N/A
Red Sonja: The Gods Omnibus Paperback – June 30, 2020 352 pages/
Collects three great Red Sonja stories in one Value Volume.
* Sword of Red Sonja: Doom of the Gods – Red Sonja once again faces Thulsa Doom as the pair uncovers the DOOM OF THE GODS!

* Red Sonja: Wrath of the Gods- Wrath of the Gods explores the mysteries of Sonja's past, while presenting her with the malicious threat of Loki in the present! Can Thor, the God of Thunder, and Odin, the All-Father, aid the warrior woman and prevent their fellow god from destroying the world?

* Red Sonja: Revenge of the Gods – Defeat is eating away at the trickster god Loki. He hates being banished to the barbaric, backward lands of Hyboria. He hates the food, the wine, the women… and he hates Red Sonja
Vampirella Team-Up Omnibus Paperback – July 7, 2020 – 400 pages
Three great Vampirella team-ups in one value priced volume.

Aliens / Vampirella
Vampirella Vs Dracula.
Dark Shadows / Vampirella
---
---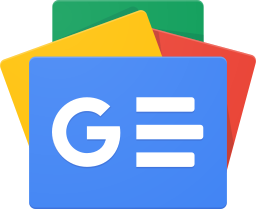 Stay up-to-date and support the site by following Bleeding Cool on Google News today!