Posted in: Comics | Tagged: Comics, HRL
---
Mort Walker, Creator of Beetle Bailey, Dies Aged 94
Mark Evanier has shared the news that Addison Morton Walker — better known as Mort Walker, creator of Beetle Bailey — died this morning at the age of 94. He was an active cartoonist for eighty of those years, with his first sale at the age of 14, and remained in work ever since. Walker died at home in Stamford, Connecticut after suffering from pneumonia.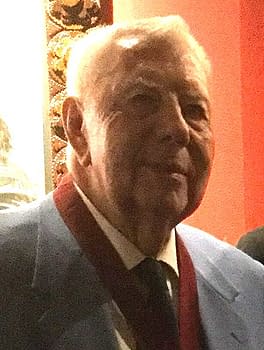 Walker created Beetle Bailey as a gag-strip cartoon in 1950 in his mid-twenties, set amongst a troop of soldiers posted to Camp Swampy, celebrating laziness. He drew the comic strip for almost seventy years, in his last years with friends, writing and drawing as health permitted, but clearly the longest run ever by an American cartoonist. It span off into comics, a TV show, a musical and plenty of merchandise and influenced the form away from ongoing serialised adventures to one-off gags.
Beetle Bailey was influenced by his time in the US Army, drafted in 1943, serving in Italy as an intelligence and investigating officer and in charge of an Allied camp for German POWs.
He also created trips Hi and Lois, Mrs Fitz's Flats, Gamin & Patches, Boner's Ark, The Evermores and Sam's And Solo. with his sons Brian and Greg writing Hi and Lois for decades and now creating new Beetle Baileys.
Mort was awarded many times by the National Cartoonists Society and served as an officer in it, and in 1974 opened the Museum of Cartoon Art in Greenwich, supposedly the first museum devoted to the comic art.After it closed in 2002, it became part of Ohio State University's Billy Ireland Cartoon Library and Museum, with a section named after Walker. And the University of Missouri, where he studied, now a life-sized bronze statue of Beetle Bailey in front of the alumni centre in his honour and in September 2000, the University of Missouri staged a Beetle Bailey 50th anniversary exhibition in the grand concourse of the Elmer Ellis Library.
"Mort has been a creative bridge between today's talented artists and those of the earliest days of cartooning," said Frank A. Bennack, Jr., executive vice chairman and former CEO of Hearst. "With sons Brian, Greg and Neal having worked in tandem with their father for many years, his greatest comic creations are in great hands and will remain so going forward. Not only did I greatly value my professional relationship with Mort but he and I shared a warm personal relationship that spanned three decades."
"All of us at King Features join Beetle in giving a heartfelt final salute to his legendary creator and close personal friend," said King Features Chairman Joe D'Angelo.
"Mort was an incredibly personable, compassionate man, a towering artistic talent the likes of which will not soon pass this way again," added TR "Rocky" Shepard, current advisor to King Features and its former president, who worked with Walker over the last 20 years. "He founded the International Museum of Cartoon Art with the help of his wife Catherine and has served for decades as a tireless advocate for cartoonists, the profession of cartooning and the important place in history and in our culture that the comics have played."
"Mort was an icon in the world of comics who set the standard for generations of cartoonists," said King Features President C.J. Kettler.
---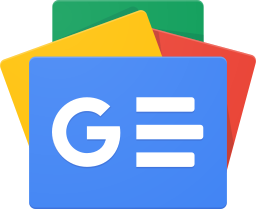 Stay up-to-date and support the site by following Bleeding Cool on Google News today!