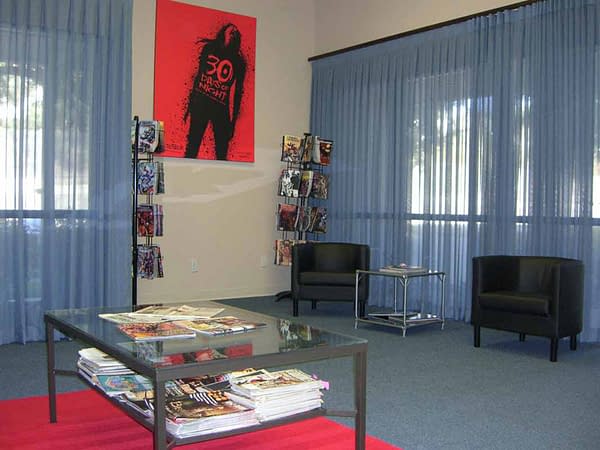 I understand at least one DC editor may have been let go (trying to get a little name confirmation first) but this may well be up her street.
Editor, IDW Publishing

IDW Publishing is seeking an experienced Editor to support the Chief Creative Officer. This is a full-time position located in our San Diego, CA offices.

Essential job responsibilities include:

Manage 8-10 comic-book titles per month. This includes management of all aspects of your titles' development, including but not limited to:

Developing story ideas and proposals with writers, hire creative team and work with team to ensure deadlines are consistently met
Ensuring licensor or creator approval at all stages, including proposal,
script, cover art, solicitation copy, b&w art, color art, and final lettered PDFs
Manage all other tasks associated with producing titles that meet the approval of creators and licensors and preparing titles for printing
Attend daily production meetings and update the Chief Creative Officer on status of all your projects
Develop and maintain positive working relationships with licensors, creators, retailers, and press
Brainstorm with the Editorial group on new directions or creators for existing licensed books, new creator-owned titles, and potential new licenses to pursue
Assist marketing dept. with development of press releases and marketing materials
Maintain relationship with Diamond Distribution
Prepare monthly comic-book solicitations and cover images for your titles
Prepare quarterly book solicitations for your titles
Required Qualifications
Bachelor's degree or comparable experience
Employment eligibility to work with IDW Publishing in our San Diego offices. No telecommuting option is available for this position.
Excellent organizational, verbal, and written communication skills
Strong knowledge of and interest in the comic-book industry
Must be extremely detail-oriented, able to both line-edit and copy-edit

Maintain strict monthly schedules on comic-book titles, including anticipating
challenges and find timely, relevant solutions

If interested, qualified candidates should send resumes and cover leters to
Jobs@idwpublishing.com. We will begin contacting qualified applicants in early- to mid-
February.
Enjoyed this article? Share it!