Neal Adams Addresses The Comics Industry
Neal Adams writes for Bleeding Cool, about Ghost Rider creator Gary Friedrich;

Fellow creators, we can help Gary Friedrich without taking any kind of position in his case with Marvel. Gary is sick, and he's about to lose his house, and though he will tell you he is not destitute, he needs help.
If I have to do it alone, I will see to it that he gets his mortgage paid, and gets some money in the bank. But I would like to ask you all to help.
Gary is a victim of the deficiencies of two very bad copyright laws, and the history in the comic book industry of poor practices on everybody's part. There will be battles in the future, and good will come of them. But this is simply just a bad situation. Gary is one of us. And while we can't save him from Marvel, and his small place in history, we can help him have a place to live, ongoing. And I can only promise you this. If you find yourself in a bad situation, whether for heath or other reasons, I and others, will join to help you. Just as you have helped to support William Messner-Loebs, Dave Cockrum and others.
Steve Niles who we have been working closely with to organize this, has also set up a way to donate money directly to Gary. Please take a moment to read what he has to say and consider donating to this cause: http://www.steveniles.com/gary.html
While I hope that Marvel would step up and help out too, I can understand that they find themselves in such an unfortunate position that they cannot do so. I would like to believe that they would if they could.
It's up to us. We will get information out to you as best we can. If you have a piece of artwork that we can sell or auction, you can send it to Continuity Studios, 15 W. 39th St, 9th fl, New York N.Y. 10018. 212 869-4170.
Thanks so much for any help you can offer.
---
---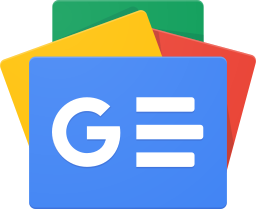 Stay up-to-date and support the site by following Bleeding Cool on Google News today!