The conversations I have had this yesterday…
Bleeding Cool has reported on DC Comics' tie-up with Walmart over four monthly anthologies featuring exclusive content to the chainstore. We have also looked at negative reaction from comic book stores denied such exclusive from top-tier talents including Tom King, Brian Michael Bendis, Andy Kubert, Nick Derrington, and Amanda Conner.
We also suggested that comic book stores may be targeting their local Walmarts, wiping out their stock (displayed on handy DC Comics shelf stackers and point-of-sale displays) and marking copies up instore.
But where that is most going to be deployed, it seems, is in Manhattan. Traditionally the home of the American comic book industry, there are no Walmarts on Manhattan Island. These would be the nearest stores…
So I have been told of planned raiding parties by Manhattan stores. Teams sent out in the dead of night to snaffle every copy from Walmart stores under whatever discount the stores can negotiate and then bringing them back to Manhattan.
Of course they will also be competing with dealers and their own customers.
It is possible another plan for these may have happened if DC Comics were still based in Burbank. But there they have their own Walmart…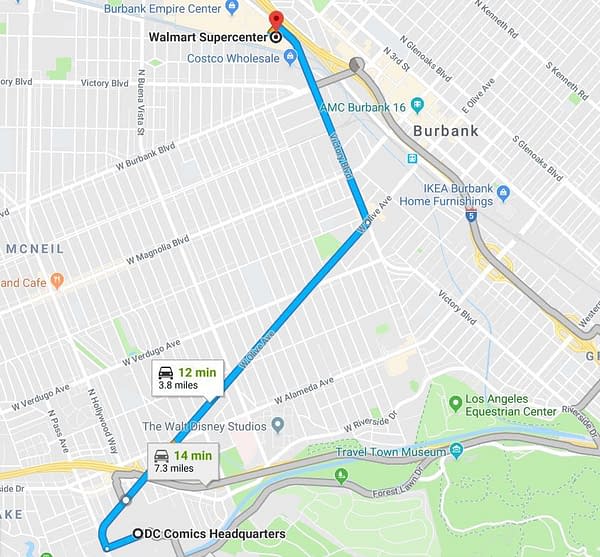 Do let us know if you see any copies in the wild. And how successful other people have been at getting copies…
Enjoyed this article? Share it!