Newspaper Comic Non Sequitur in Trouble for Hiding Profane Message to Donald Trump
Non Sequitur, the newspaper comic strip by Wiley Miller, is in hot water Monday after hiding a political message in a panel apparently telling President Donald Trump to go f**k himself. Miller confirmed the presence of the message, calling it an "Easter Egg," on Twitter, attributing it to the character Leonardo Bear-Vinci.
https://twitter.com/TheWileyMiller/status/1094630279086522369
You can find the message in the bottom right corner of the panel below: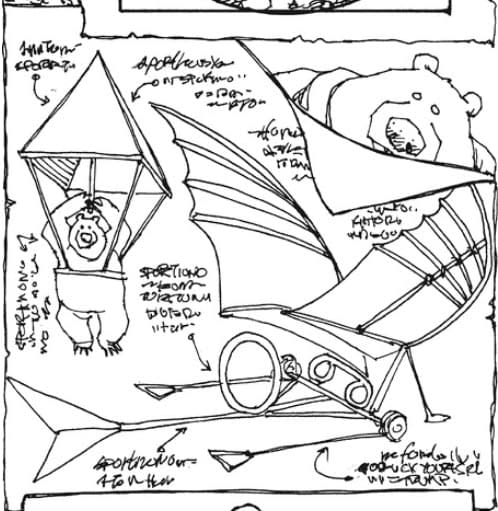 Though barely legible, the text appears to say "we fondly say go f**k yourself to Trump." In response to the message, Pittsburgh newspaper publisher Butler Eagle has dropped the nationally syndicated comic from its Sunday funny pages, and other papers could follow suit. In a statement on the Pittsburgh City Paper, another newspaper owned by Butler Eagle, General Manager Ron Vodenichar said the decision was made not due to the anti-Trump sentiment but due to the use of the "F word."
It has nothing to do with Trump. Butler Eagle does not publish the F word in our family publication, and it was deceitful to try to hide it the cartoon.
Pittsburgh appears to be a hotbed of comics controversy, with another local paper, the Pittsburgh Post-Gazette, firing its longtime political cartoonist Rob Rogers in 2018 for anti-Trump comics, though one could certainly argue that such messages are entirely appropriate in political cartoons.