Nouns DAO NFTs Get Comics in Titan Comics' April 2023 Solicits
Titan Comics get into bed with Nouns DAO NFT creators for a new comic book series in their April 2023 solicits
---
Titan Comics' Senior Editor David Leach is writing a new comic book being published Titan Comics in their April 2023 solicits and solicitations, based on the Nouns DAO NFTs, to be drawn by Danny Schlitz. From the Nouns website, "Nouns are an experimental attempt to improve the formation of on-chain avatar communities. While projects such as Cryptopunks have attempted to bootstrap digital community and identity, Nouns attempt to bootstrap identity, community, governance, and a treasury that can be used by the community." I am "noun" the wiser. They also have Blade Runner 2039 and Kamen Rider, The Michael Moorcock Library, MORIARTY: Clockwork Empire, the life of Gil Scott-Heron in comic book form, and more.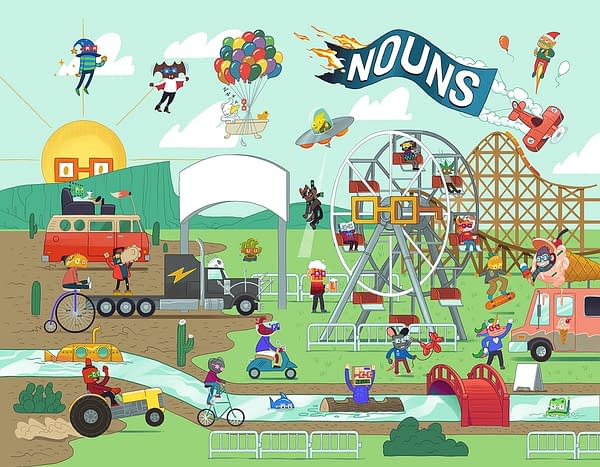 NOUNS: NOUNTOWN: #1
Writer(s): David Leach
Artist(s): Danny Schlitz
Distributor: Titan Comics
FC, 36pp, $4.99
On sale: April 26, 2023
MEET THE NOUNS IN THEIR FIRST COMIC BOOK ADVENTURE! AN EPIC ADVENTURE OF PLAYGROUND – STYLE FUN & HUMOR!
Nouns DAO presents a new sensational mini-series by writer David Leach (Psycho Gran) and artist Danny Schlitz. A deeply moving coming – of – age drama about a small – town thimble salesman caught up in a politically – charged espionage caper involving a stolen atom bomb, a signed picture of the pope, and a man with a fox for a head.
COVER ARTIST: DANNY SCHLITZ
BLADE RUNNER: 2039 #5
Writer(s): Mike Johnson
Artist(s): Andres Guinaldo
Colorist: Marco Lesko
Publisher: Titan Comics
FC, 32pp, $3.99
On sale: June 14, 2023
A NEW ARC BEGINS AS BLADE RUNNER 2039 GOES TO SAN FRANSICO!
Reunited, Ash and Cleo take to the road in search for Cleo's missing mother. Will they survive the treacherous I – 5 Highway, and can they escape the lingering threat of Niander Wallace's 'First Angel', Luv?
COVER A: LESLEY LI
COVER B: CLARK BINT
COVER C: SYD MEAD
COVER D: NAHUEL GREGO
MORIARTY: A CLOCKWORK EMPIRE #3
Writer: Fred Duval & Jean-Pierre Pécau
Artist: Stevan Subic
Letterer: Lauren Bowes
Publisher: Titan Comics
FC, SC, 48pp, $4.99,
On Sale: April 19 2023
In a London opium den, a monster is killed by the police with seven bullets to the body. At the Diogenes club, an investigator, and his partner thwart the Machiavellian plans of a card-playing automaton, and that evening the monster's alter ego will come out of the hospital unscathed… and HOLMES AND WATSON are on the case!
COVER A: ABIGAIL HARDING
COVER B: STEVAN SUBRIC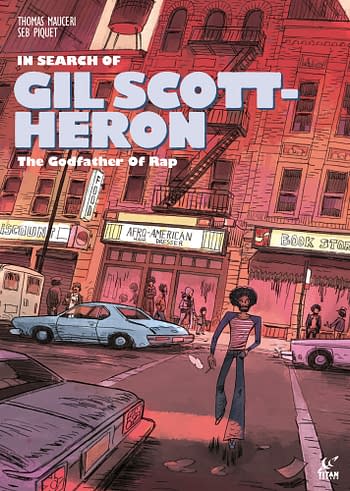 IN SEARCH OF GIL-SCOTT HERON
Writer(s): Thomas Mauceri
Artist(s): Seb Piquet
Publisher: Titan Comics
FC, HC, 232pp, $29.99 (US), $39.99 (CA) , £24.99 (UK)
On sale: July 26, 2023
CELEBRATING THE 50TH ANNIVERSARY OF HIP HOP! DISCOVER THE GODFATHER OF RAP!
Singer, poet, and writer; considered to be the godfather of rap, Gil Scott-Heron is a myth and legend in the Afro-American music scene. Through his personal experiences, Thomas Maucéri discovers the life of this genius, alongside the complex past and present of the America that Scott-Heron lived in.
COVER ARTIST; SEB PIQUET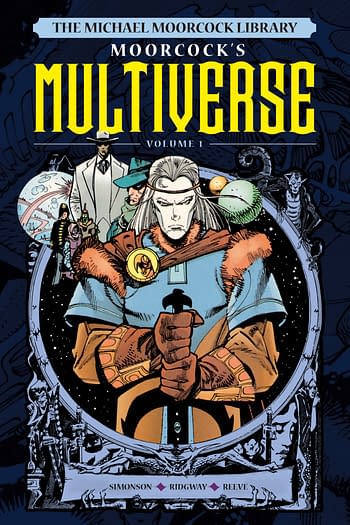 THE MICHAEL MOORCOCK LIBRARY: MULTIVERSE VOL.1
Writer(s): Michael Moorcock
Artist(s): Walt Simonson, John Ridgway& Mark Reeve
Publisher: Titan Comics
FC, HC, 160pp, $29.99 (US) / $ 30.99 (CA) / £ 26.99 (UK)
On sale: JULY 12, 2023
MICHAEL MOORCOCK'S MOST CELEBRATED CHARACTERS COLLIDE IN THIS MULTIVERSAL SAGA! COMBINING THREE UNIQUE AND SEPARATE STORYLINES FROM THE ETERNAL CHAMPION NOVELS INTO ONE CENTURIES-SPANNING EPIC STORY!
With reality under threat from the criminal mastermind, Silverskin, it is up to heroes from across Moorcock's sprawling multiverse to maintain balance.
Collects Michael Moorcock's Multiverse #1-6.
COVER ARTIST: WALT SIMINSON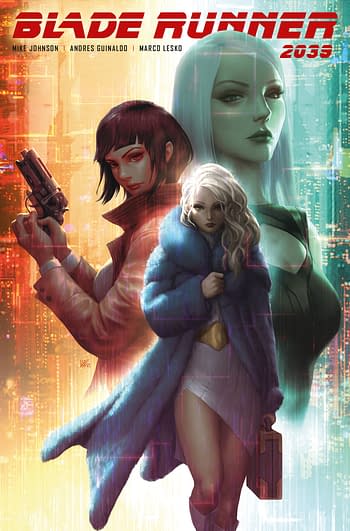 BLADE RUNNER: 2039 VOL. 1
Writer(s): Mike Johnson
Artist(s): Andres Guinaldo
Colorist: Marco Lesko
Publisher: Titan Comics
FC, SC, 112pp, $17.99 (US)/ $23.99 (CA)/ £14.99
On sale: June 21, 2023
Written by MIKE JOHNSON (Supergirl, Star Trek) with artwork by ANDRES GUINALDO (Justice League Dark), with creative consultant Academy Award nominated screenwriter MICHAEL GREEN (Blade Runner 2049 , Logan )! Cleo Selwyn has returned to L.A. in search of her Replicant mother, Isobel, whom she believes has been kidnapped by Niander Wallace himself. The only person who can help her? Disgraced former Blade Runner, Aahna 'Ash' Ashina.
Collecting Blade Runner: 2039 #1 – 4
COVER ARTIST: KENDRICK LIM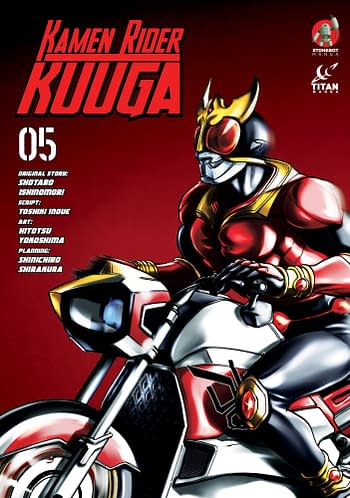 KAMEN RIDER KUUGA, VOL. 05
Writer(s): Shotaro Ishinomori (Original Story), Toshiki Inoue (Script)
Artist(s): Hitotsu Yokoshima
Publisher: Titan Comics (Titan Manga imprint)
B&W, SC, 224pp, $12.99/£9.99 UK
On sale: July 12, 2023
FOR THE FIRST TIME IN ENGLISH, THE CLASSIC MANGA ADAPTATION
BY TOKUSATSU LEGEND SHOTARO ISHINOMORI! BASED ON THE KAMEN RIDER KUUGA TV SERIES- AIRING ON SHOUT FACTORY IN THE US.
Dark secrets will be revealed as another legendary Kamen Rider enters the fray. Detective Ichijo cares for nothing more in the world that his sister Karine: the victim of a terrible crime, that left her heart broken. Years ago, seven girls were kidnapped but only Karina survived… the perpetrator Yukina Tsugami was locked away… but little does Ichijo and Kuuga know that she is in fact the legendary Agito.
COVER: HITOTSU YOKOSHIMA
BLADE RUNNER 2039 #1-4 SYD MEAD VIRGIN PACK
Writer(s): Mike Johnson
Artist(s): Andres Guinaldo
Colorist: Marco Lesko
Publisher: Titan Comics
FC, SC, 4* 32pp, $17.99
COLLECTS THE VIRGIN ARTWORK OF THE LEGENDARY BLADE RUNNER FILM CONCEPT ARTIST SYD MEAD!
Covers are exclusive to this pack. Limited to 500 copies
COVER ARTIST: SYD MEAD
STAR TREK EXPLORER #7
Publisher: Titan Magazines
FC, SC, 100pp, $9.99/£5.99 UK
On sale: April 19, 2023
STAR TREK: PICARD – behind -the-scenes secrets from the final series revealed!
PLUS – a look back at the first season of Star Trek, featuring an extended interview with Nana Visitor.
STAR TREK: DEEP SPACE NINE 30TH ANNIVERSARY – the celebration on continues…
EXCLUSIVE NEW FICTION, ALL – STAR INTERVIEWS, AND MUCH MORE!
NEWSSTAND COVER
PX COVER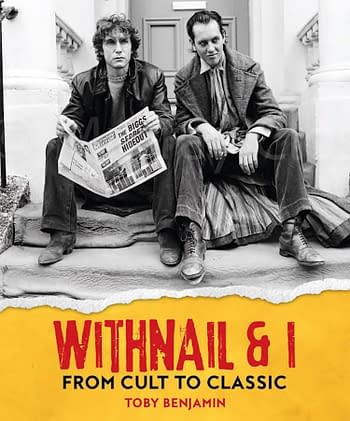 WITHNAIL AND I: FROM CULT TO CLASSIC
Writer(s): Toby Benjamin
Publisher: Titan Books
HC, FC,, 144pp, $39.99, £50.00
On sale: April 05, 2023
Featuring new interviews with the cast and crew, contributions from famous fans, and illustrated throughout with never-before-seen photography and archive material, this is the definitive, must-have book on the beloved cult movie Withnail & I.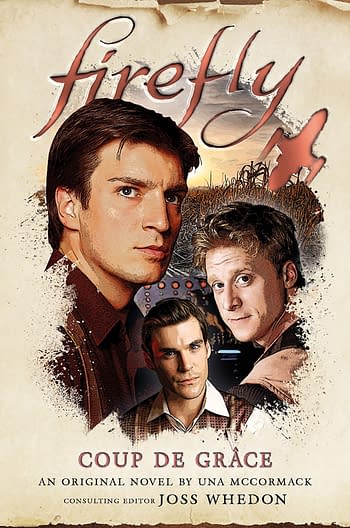 FIREFLY: COUP DE GRACE
Writer(s): Una McCormack
Publisher: Titan Books
HC, 336pp, $25.95, £18.99
On sale: April 05, 2023
The Serenity crew head to Yell City to track down the killers of a local lawyer. Unluckily, the job is lot more complicated than it seems. Taking down a local gang is one thing, but cleaning up a whole city? That's not the job they signed on for. When Mal and the crew find themselves trapped, they realise they are in deeper than they could have ever imagined…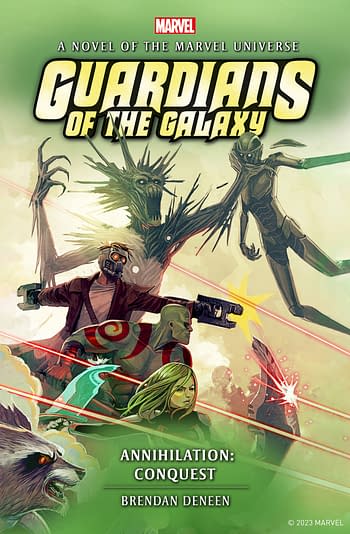 GUARDIANS OF THE GALAXY: ANNIHILATION CONQUEST
Writer(s): Brendan Deneen
Publisher: Titan Books
HC, 320pp, $24.95, £16.99
On sale: April 19, 2023
Experience the cosmic adventure that reshaped the Marvel Universe!
When the Kree Empire is assimilated by the techno-organic Phalanx, Star-Lord gathers his allies in a desperate effort to stop the threat from absorbing the whole galaxy. Against insurmountable odds the Guardians must find the only beings strong enough to stop the all-consuming Phalanx spreading across the stars.