Now DC Comics Publishes Free We Are Legends Comic For Dawn Of DC
We Are Legends is to be part of the year-long Dawn of DC storytelling initiative, with the launch of three six-issue series: Spirit World, The Vigil, and City Boy.
---
Bleeding Cool has already told you that just before Free Comic Book Day, Marvel Comics is publishing a Best of Marvel Backlist free comic. And that ten days after Free Comic Book Day, DC Comics will publish, for free, the Dawn Of DC Primer for any returning new customers. Well, add another to their not-Free Comic Book Day free comics, with We Are Legends.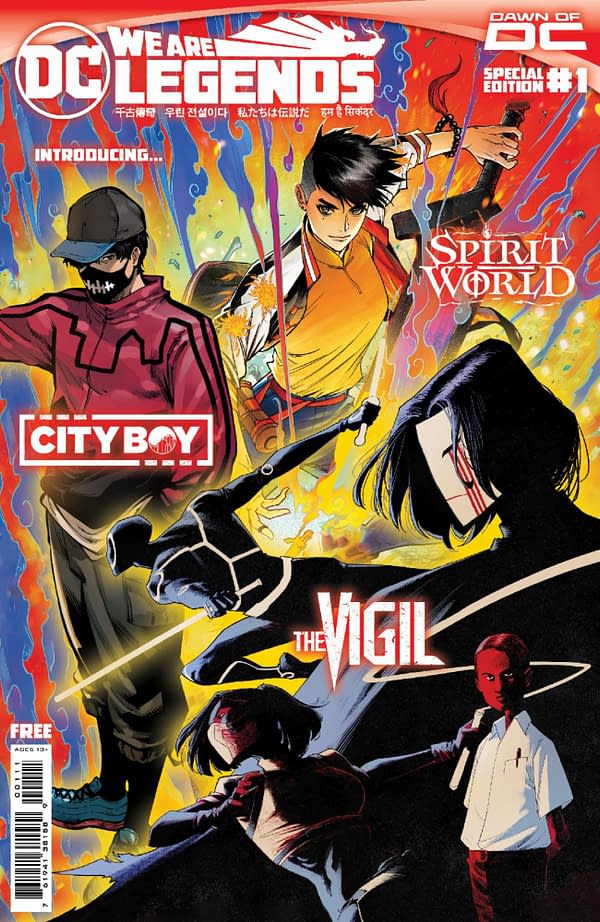 We Are Legends is to be part of the year-long Dawn of DC storytelling initiative, with the launch of three six-issue series: Spirit World, The Vigil, and City Boy. Each features new characters of AAPI heritage as leads of their own books. And this free comic will reprint some of their early appearances.
Earlier this year, these heroes first made their presence known across the DC Universe in the Wildstorm 30th Anniversary book, Detective Comics and the Lazarus Planet crossover. In the newly announced Dawn of DC We Are Legends Special Edition promotional comic book, you can meet City Boy in a story that first appeared in Lazarus Planet: Legends Reborn, get to know Xanthe and their unique mission in a Spirit World tale from Lazarus Planet: Dark Fate, and receive intel on the mysterious organization known as the Vigil in an excerpt from Lazarus Planet: Next Evolution.
All three short stories are included in this comic, providing everything readers need to know to jump on board Spirit World, The Vigil, and City Boy starting in May.
This promotional comic will be made available free to retailers, in amounts their ordered copies of Batman #133, rounded up to the nearest 25. Retailers can order additional quantities in bundles of 25 for $7.50.
Dawn of DC We Are Legends Special Edition will arrive in comics shops for an on-sale date of the 2nd of May, four days before Free Comic Book Day, allowing retailers the flexibility to include it alongside their FCBD offerings if they wish. It goes to FOC this weekend.
CITY BOY #1 (OF 6) CVR A MINKYU JUNG & SUNNY GHO
(W) Greg Pak (A) Minkyu Jung (CA) Minkyu Jung – Sunny Gho
First seen in Wildstorm 30th Anniversary Special and Lazarus Planet: Legends Reborn, there's a new Korean hero named…City Boy! Or at least, that's the best translation of what the cities call him. City Boy, a.k.a. Cameron Kim, is just trying to make a living by using his powers of being able to speak to cities to find lost and hidden goods to pawn, and it's only just enough to get by. And those abilities mean he hears everything everywhere all the time, including each city's histories and the truths behind them. (It's very loud in his head and something he has to live with.) As his powers get stronger, the cities start forming animal avatars from scraps in order to physically travel alongside him on his adventures. Of course, Gotham is a rat avatar made of city scraps, but what about Metropolis, Blüdhaven, Amnesty Bay, or even Themyscira? And not all cities are so kind…
Retail: $3.99 In-Store Date: 5/23/2023
SPIRIT WORLD #1 (OF 6) CVR A HAINING
(W) Alyssa Wong (A/CA) Haining
From the pages of Lazarus Planet: Dark Fate, a new Chinese hero emerges who's able to travel to and from the Spirit World, the realm of the dead, and that of the living. Their name is Xanthe, and their superpower is being able to burn items folded from joss paper and immediately turn them into real objects, based on the East Asian practice of burning joss paper at graveyards in order to send resources to ancestors in the Spirit World…except Xanthe can retrieve those items in the world of the living! Their weapon of choice is a large broadsword (because who doesn't love a big sword when you can choose to use a big sword?!). Xanthe is a master of the dark arts who's here to give Constantine a run for his money…literally. When Constantine shows up saying Xanthe scammed him into buying something, he finds them and Batgirl Cass Cain fighting an abnormal influx of jiangshi (Chinese hopping vampires) and joins in to help. But when a portal opens up that drags Batgirl into the Spirit World, it's up to Xanthe and Constantine to travel to the land of the spirits to rescue her! Who knows what other spirits we'll find in the Spirit World—like that skateboarding boy wearing hanfu with some headphones and a gaping hole in his chest?!
Retail: $3.99 In-Store Date: 5/9/2023
THE VIGIL #1 (OF 6) CVR A SUMIT KUMAR
(W) Ram V (A) Lalit Kumar Sharma (CA) Sumit Kumar
/…/ /Who Are The Vigil? The shipping vessel Eastwind was taken captive by pirates off the coast of Thailand. 24 hours after the crew had been taken hostage, before communications had been established or any demands made, the crew reported an intervention by a group of unknown individuals. Amid other bizarre claims by the crew, are reports of an individual who changed his appearance at will and a woman who seemingly dodged bullets. Once the pirates were taken out, no attempts were made at rescuing the crew. There have long been rumors rogue metahumans targeting weaponized illegal technology. With some hinting that they call themselves The Vigil. What were they after? Why did they intervene? Are there metas among us? Stay tuned for more/ /…/ /you are being watched./
Retail: $3.99 In-Store Date: 5/16/2023
---
---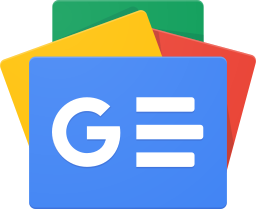 Stay up-to-date and support the site by following Bleeding Cool on Google News today!