Dynamite is kicking off their new Ash vs The Army of Darkness series today with the first issue by Chad Bowers, Chris Sims and Mauro Vargas. The issue has a few regular covers including ones by Tyler Kirkham and Reilly Brown…but there are three homage covers by Pasquale Qualano that might get your attention.
The are homages to Superman #75, the Death of Superman, Spawn #1 and X-Men Annual Vol 2 #1.  Qualano is paying tribute to Dan Jurgens, Todd McFarlane and Jim Lee with these images.
The series has Ash no longer an S-Mart employee…he found out the hard way that major corporations frown upon the dismemberment of Deadites on company property. Go figure! But a change in career won't stop him from being The Chosen One. For more on the first issue of Ash vs The Army of Darkness, click here and look for it in your local comic shops today.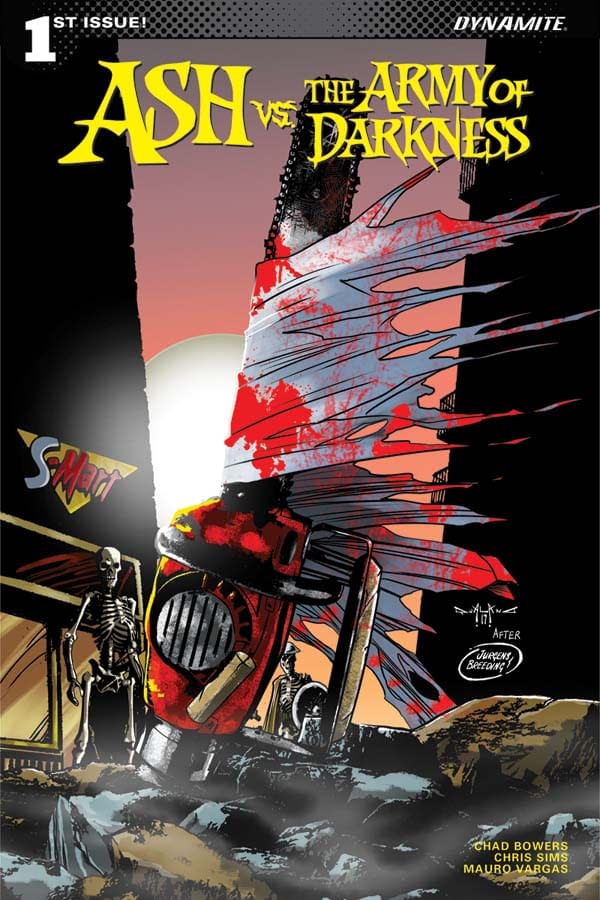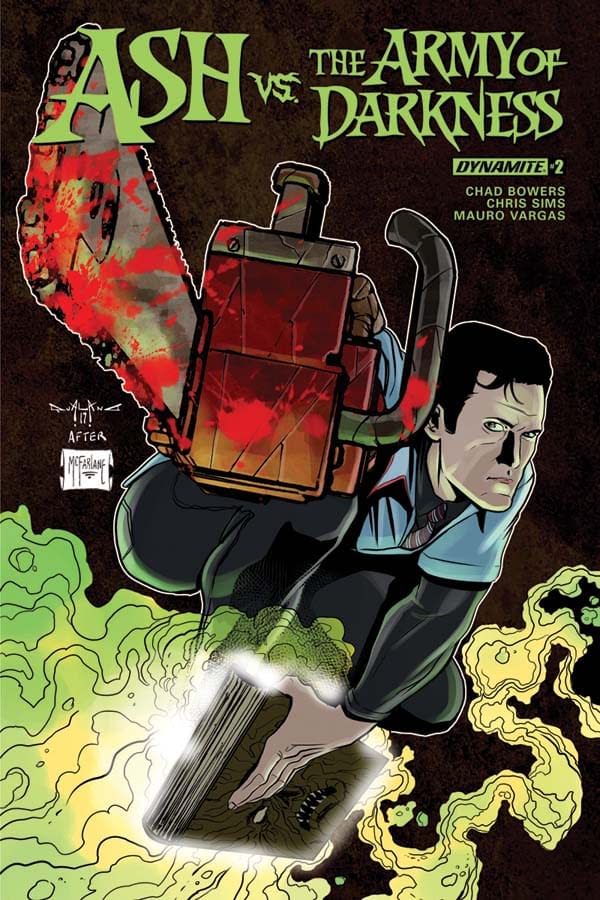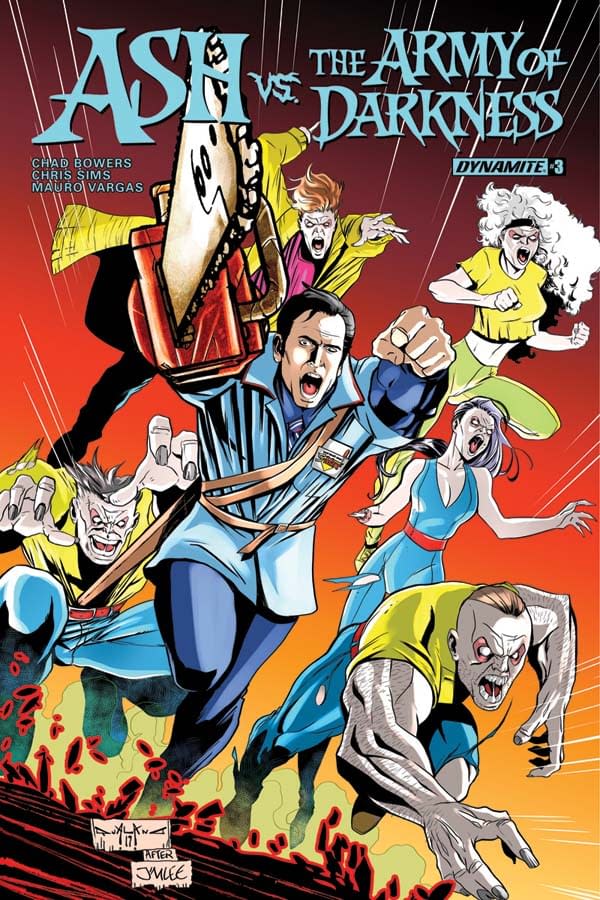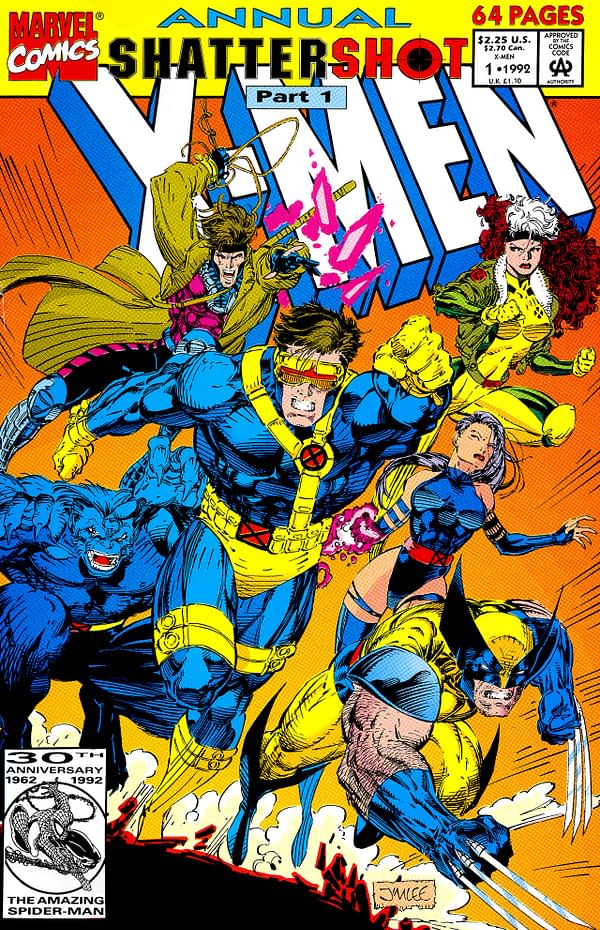 Enjoyed this article? Share it!