Pierce Brown's Red Rising Gets A Prequel Comic From Dynamite
Pierce Brown's bestselling YA series Red Rising is getting an original story / prequel, Red Rising: Sons of Ares. The new comic series from Dynamite Entertainment is written by Brown and Rik Hoskin with art by Eli Powell. Red Rising tells of a future where mankind has spread across the stars, the hierarchy of man is dictated by the color of one's caste. The Golds rule all, but what will happen when one falls for a lowly Red? See how a forbidden love will set the course of events for the future and lead to the formation of the formidable Sons of Ares!
"It's a dream come true to bring the world of Red Rising to comic books, and a real pleasure Jedi-mind melding with Rik in the writing process," says Pierce Brown. "Sons of Ares is a story made for new and veteran readers alike."
"Sons of Ares in a new story set within the brutal world of Pierce Brown's Red Rising books. I've worked closely with Pierce to create something that's true to those books, but also feels unique and new," says Rik Hoskin. "Like the books, ours is a fast-moving story set right across the vast canvas of the freshly-colonized solar system. We're exploring the effects that the inflexible regime has on an individual who's a key figure from the books, looking at the limits of humanity in a dehumanizing system. For me, that's the key to the books — the very human characters striving against a system geared to beating them down. It's harsh, cruel, unfair and — occasionally — uplifting."
"The Red Rising trilogy contains the most imaginative and inventive science fiction I've read in many, many years," says Joe Rybandt, Executive Editor. "It's a post-modern Lord of the Flies with lyrical language reminiscent of the great Anthony Burgess. I was a massive fan of the books and delighted to be working directly with Pierce to bring his vision to life in comic book form."

Pierce Brown's Red Rising: Sons of Ares #1 will be solicited in the March 2017 Previews catalog and slated for release in May.
---
---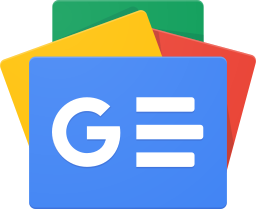 Stay up-to-date and support the site by following Bleeding Cool on Google News today!