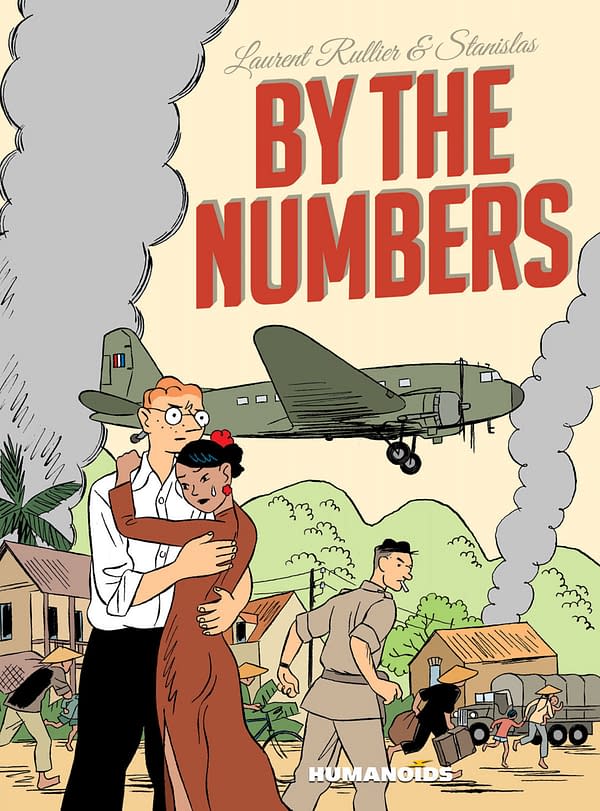 Olly MacNamee writes
Now, here's a somewhat different preview for you. Not only have Bleeding Cool been offered a few choice pages from the forthcoming album, By The Numbers (out next week, December 7th) but Humanoids have also set up a colouring competition to accompany its release. Inspired by the current craze for adult colouring books, you are being given the chance to bag your own copy of By The Numbers ahead of the new year.
Check out their blog here, you will find more details and get colouring. Best of luck!
The accidental — and life changing — adventures of timid accountant Victor Levallois, from Europe to Southeast Asia!
Writer Laurent Rullier and artists Stanislas present the accidental adventures of Victor Levallois, a timid accountant that gets pulled into a life of danger. It all started in 1948 when Victor was entrusted with an unusual errand: deliver a suitcase to the port of Marseilles. But, when the suitcase is stolen, Victor finds himself bound for Saigon and the decadence, intrigue and adventure of a colonial war!
Enjoyed this article? Share it!