Rainbow Batman Pins From WizKids/NECA on Free Comic Book Day 2019
It gets earlier and earlier every year. We already told you that comic stores will be getting John Constantine POP and Black Suit Spider-Man figures to sell on that day.
But Bleeding Cool can let you know that comic stores can order special WizKids/NECA metal badges/pins for Free Comic Book Day 2019, held on Saturday the 4th of May. Oh good, Star Wars Day as well…
Ordered in bags of fifty of each, there will be two from Marvel, an Avengers and an X-Men badge featuring the respective books' logo. And from DC Comics, a replication of the Rainbow Batman cover of Detective Comics #241.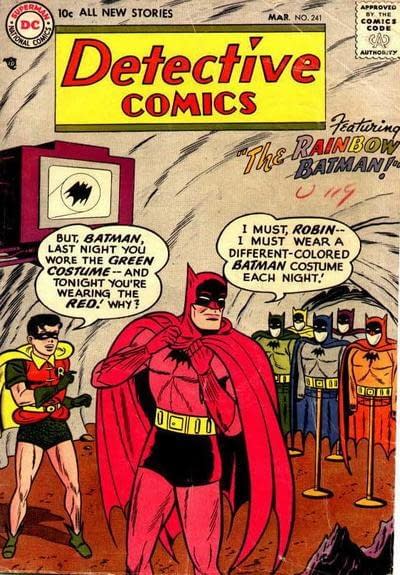 In badge form.
Most stores will most likely sell them for a buck each. Orders have to be placed by the 30th of November.