Posted in: Comics | Tagged: Comics, drugs, phoenix jones, rlsh
---
Real-Life Superhero of Seattle, Phoenix Jones, Arrested Again – This Time On Drugs Charges
Benjamin John Fodor is best known as Phoenix Jones, a real-life superhero vigilante on the streets of Seattle, whose career has been widely reported by media, since those early days when we got to see him in the flesh for the first time, unmasked on camera, getting fired as a result, knocking out drink racists on the street, going to comic conventions in Seattle, and London, recruiting for more vigilantes, training his successor, and expanding his operation to the UK
Now, Jones is no stranger to conflict with the police, after his nose was broken, they told him to stop, getting arrested for assault, his arrest video showing him being attacked instead, charges being dropped, and eventually coming round to his way of thinking.
But we haven't heard about Phoenix Jones for some time. Turns out he's in trouble with police for something very different.
Local station KOMO News reports that this was the result of an undercover sting operation from Seattle police designed to catch Fodor
The operation revealed Fodor sold MDMA or "Molly" to an undercover narcotics detective Nov. 21 at a Starbucks at 999 3rd Avenue. Prior to the encounter, the undercover detective sent Fodor $300 on Venmo, according to the report. Investigators said the famed superhero accepted an additional $200 in person and agreed to sell more "Molly" to the detective at a later date. Police said Fodor handed the agent a brown paper bag, which had several purple powder substances in several dark-colored bags. Each substance tested positive for MDMA and weighed about 7.1 grams in total. Less than a week later after the exchange, the undercover officer reached out to Fodor for another shipment of "Molly." Despite many text message exchanges, it took more than a month for detectives to arrange another drug deal with Fodor, according to the district court filing. Police said Fodor and his unknown girlfriend agreed to meet an agent Jan. 9 at the Silver Cloud Hotel for a party. The pair got outside of their vehicle just before 11 p.m. and were seen carrying a shiny gold backpack and a blue plastic tackle box into the hotel lobby, authorities said. Shortly after the vigilante and his accomplice, Andrea Irene Berendsen, 26, were arrested. Investigators found seven separate bundles of cocaine weighing about four grams, a scale with suspected residue, several blue narcotic package and unknown white powder substance weighing approximately 31.7 grams. Detectives uncovered two small plastic bundles with suspected cocaine residue inside the brown leather bag. Fodor and Berendsen were booked into the King County Jail Jan. 10 for violating the Violation of the Uniform Controlled Substances Act."
Jones is scheduled for arraignment on February 3rd. ---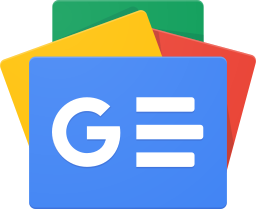 Stay up-to-date and support the site by following Bleeding Cool on Google News today!