Rebellion Revives Classic British Comics for 2019 Slate
Rebellion, the publisher behind 2000 AD, has announced 7 comic book specials for 2019, many of which will revive classic British comics that have been out of publication. THR's Graeme "Graham" McMillan has the scoop, and since he is a respectable journalist we will assume that these must be the actual real names of classic British comics and not some kind of dry practical joke the publisher is playing on unsuspecting readers in the colonies.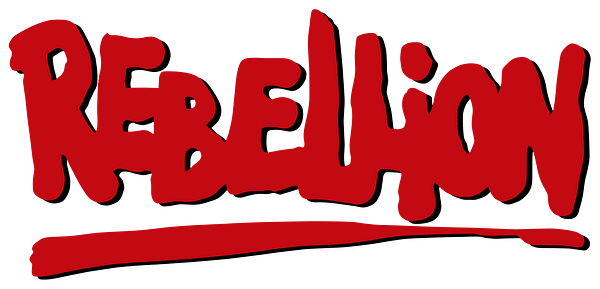 Form THR's article, here's the specials Rebellion will publish in the coming months:
The Cor!! & Buster Humour Special: A revival of characters and strips from beloved humor anthologies Buster and Cor!!, with new material from a number of top British cartoonists. (Apr. 17)

2000 AD Villains Takeover Special: A low-priced —99 cents in the US — anthology featuring stories starring the bad guys from fan-favorite 2000 AD strips including Judge Dredd and Rogue Trooper. (May 4)

2000 AD Sci-Fi Special: A tribute to artist Carlos Ezquerra, co-creator of Judge Dredd, who died last year, this 48-page issue will include work from Specter, the unpublished and incomplete project he was creating with his Dredd collaborator John Wagner at the time of his death. (June 19)

Tammy & Jinty Special: A 48-page anthology revival of two "girls comic" titles from the 1970s and '80s that, in their heyday, outsold material aimed at boys. (June 27)

The Vigilant: A second release for the superteam made up of characters from the back catalog of British anthology comics from the 20th century, following up on their 2018 debut. (Aug. 14)

Roy of the Rovers 65th Anniversary Special: The beloved soccer hero continues his return to the world of comics with a 128-page release celebrating both his longevity and also the start of soccer season in the UK. (Sept. 11)

Scream & Misty Presents The Thirteenth Floor: The third annual horror comic anthology focuses on the fan-favorite strip created by John Wagner, Alan Grant and José Ortiz, where a homicidal computer commits murder in virtual reality — but only targets those it considers deserving of its wrath.(Oct. 16)
We're sure that British readers are extremely excited to see these classic titles from their childhoods return. Hopefully, 2000 AD will continue to bring back classic British comics, as we'd personally like to see some of our own favorites come back as well, like Willie the Wazzock, Lil' Dickens, Miffed & Knackered, Richie Rich Johnston, Toad in the Hole, Chim Chim Cheree, and of course what would a classic British comics revival be without The Dodgy Adventures of Rupert Codswallop? So please get to work on those soon, Rebellion!