Posted in: Comic Show, Recent Updates | Tagged: baltimore comic con, Geppi's Entertainment Museum
---
10 Ways To Get The Most Out Of Baltimore Comic Con
If you're headed to Baltimore Comic Con this Saturday and Sunday, even one full day at the con will offer a wide-ranging experience, provided you spread out the types of things you plan to do. There's something special about Baltimore Comic Con, and that's its intense focus on the history, craftsmanship, and community behind making comics, so take advantage of the opportunities that provides. Here are 10 tips on just how to do that…

Turn up early, but not super early. The con opens at 10 AM on both Saturday and Sunday, and though there will be orderly lines beforehand, last year everyone had gained entry in less than 12 minutes. This was a seriously impressive feat and within 20 minutes, folks could simply turn up and walk in. So don't worry, you don't need to camp out hours ahead to make sure you get a full experience of the con. Hang out in the massive Artist Alley. At least 50 percent of the people who attend Baltimore Comic Con have been coming for years because they know that the focus of the con is really comic art and comic creation. To that end, Artist Alley is simply massive, thriving, entertaining, and where you get a sense of celebration for the form. Walking up and down the aisles can fill the better part of a day, but if you're attending both days, take your wandering in shifts on both days. Seek out your favorite creators, but also make sure to check out the newer artists and writers and see what they are up to. In Baltimore, you can get a definite sense of continuity in the history of comics, and get a glimpse of what the future holds for comics.
Look for original art. Given the size and scope of Artist Alley, one of the big draws at Baltimore Comic Con is the chance to shop for original art with as much selection and variety in pricing as you find looking for clothes at a mall. This is a highly unusual situation because for a couple of days, at least, you can flip through stacks of drawn pages by professionals who are happy to sell them and don't mind you taking your time choosing. Of course, if your pockets are deep, you can also commission work, and more than fast-paced, overcrowded cons, at Baltimore, artists are a little less constrained by time. But if you're on a limited budget, make sure to check out those stacks of pages. You'll be amazed what you might find, and you can often get a lower price by buying several together.
Get things personalized. Getting things signed is the other, quicker option and there's plenty of opportunity to get a wide variety of comics signed with so many artists and writers in one location. Don't hold back on asking someone to personalize a comic to you or a friend; that shows you're a major fan and aren't immediately going to put the book up on Ebay. When creators realize that, you're more likely to get into lively conversations and create an all around positive atmosphere.
Buy some creator-published comics. Though buying self-published indie works is an excellent way to keep new creators in business and encourage them to keep at it, as well as make new discoveries that may just revolutionize your reading, there's another reason why picking up a few indie comics at Baltimore is not a bad idea. Chances are high that the book you buy could be the next big title at Image, Dark Horse, Boom!, Dynamite, etc. This is a serious possibility, and it happens every year. You could wind up with the proto issue that was pitched soon after, picked up, and begins setting trends in comics within a year. Things happen fast in self-published comics now that smaller presses are paying more attention to promo issues, and Baltimore seems to have a particularly high success rate. Go to panels. That may seem like a no-brainer, but the thing about panels held at Baltimore Comic Con is that they feature very impressive line-ups without the lining up. Turn up to panels a few minutes beforehand, and you are almost guaranteed to get entrance to hear some very enlightening talks and very amusing interactions between panellists. Last year, a panel discussion between Stan Lee and John Romita admitted everyone waiting and then some, when at any other con you would be unlikely to get in the door. Take advantage of the calm pace and the chance to hear some of your heroes speak in person. Panels are running on more than one track throughout Saturday and Sunday, from spotlights on major creators to theme-based panels and publisher talks.
Take kids to make some art. Well, of course, you have to actually have some children to tote along in order to do this, but maybe you can borrow some neighbor children after explaining to their parents that you are definitely expanding their horizons. Baltimore Comic Con features some of the most impressive hands-on workshops for kids of any con in the country. Programming runs in more than one block all day Saturday and all day Sunday like a juggernaut. It is rather mind-blowing and inventive, too. If you are already bringing children to the con, it would be a crime not to encourage them to make some art while there and remind them where comics come from.
Compliment the cosplayers. There's a unique vibe to cosplay at Baltimore Comic Con. The costumes aren't always the most expensive and professional-looking gear (though some are), but they are inventive, confident, and downright feisty. Some of the energy seems to come from the fact that cosplayers at BCC tend to arrive and hang out in groups, move around in small battalions, and generally strut their stuff. They encourage interaction more than at many other cons, and rather than just staring or taking pictures, remember to compliment their bon vivant attitude and craftsmanship.
Go to the Baltimore Aquarium. The world-famous Baltimore Aquarium is exceptionally close to the con itself, and whether you're bringing kids to the con or not, the aquarium is a tremendous, high-quality experience. It might be hard to find the time, but the Aquarium is open until 8PM on Saturday and 6PM on Sunday, leaving a little time after con hours. If you don't visit Baltimore often, might want to put it on your "to do" list. Go to Geppi's Entertainment Museum. This seems to be the best-kept secret about going to Baltimore Comic Con. If you are a serious comics and/or pop culture fan, you will regret it if you never visit this museum. Having a con pass usually gets you a discount to the museum itself, which is so close to the con that you can see the building from the entrance to the convention center. The collection at Geppi's Museum is so much more massive than you could possibly anticipate, and so artfully presented, that it will leave a lasting impression on your view of pop culture history. From a gleaming archive of early comics to a wide selection of toys and collectibles, this is pop culture presented with particular care and respect.
Hannah Means-Shannon is senior New York Correspondent at Bleeding Cool, writes and blogs about comics for TRIP CITY and Sequart.org, and is currently working on books about Neil Gaiman and Alan Moore for Sequart. She is @hannahmenzies on Twitter and hannahmenziesblog on WordPress. Find her bio here.
---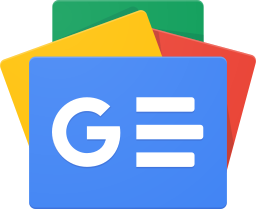 Stay up-to-date and support the site by following Bleeding Cool on Google News today!