41 Thoughts About 41 Comics – From X-Men To Surface To Star Wars
Another week, another wonderful stack of comic books…. time to delve in. All-New X-Men expands on the Great Professor X Conspiracy – not only did he hide Matthew Malloy for decades endangering the planet, but he also seems to have put the kibosh on Jean Grey for years too… a bit like in the film? Batman: Arkham Knight spinning out of the game is keen to make you realise that this is not one of them. Postal #2 has a government employee who clearly knows his place… Alfred, still with both hands, in Batman Eternal. Which come in handy. Alfred played by Michael Caine in the recent films of course… who also starred in the film The Hand, missing a hand, which seemed to supernaturally pursue him. You don't suppose Scott Snyder saw that film once, do you? It is the injury that artists might fear the most…. And Rachel Rising #32 from Terry Moore does similar. Please, people, can we keep all our fingers and hands where they belong for an issue? And Klarion has one of the more extreme examples of that, as the book comes to an end. There are fetishes and there is this….
And even X has his limits when it omes to that sort of thing. Spoiler pastes a smile over everyone's face… in Detective Comics:Endgame as the city remained Joker-infected. Are tese the Walking Dead Whisperers of Gotham? Earth 2: World's End ask the question. Say, does Apokalips have a debate about what colour Power Girls's costume is? Blue and green? White and gold? Sheltered hits its aftermath… and the world reacts as the world reacts. And a hell of a kick ending… Southern Cross is a murder mystery in a place a long, log way away. Very much a solve-the-location, solve-the-crime approach. It's not just the moon Titan than must be solved but the journey there. And it's all about the journey and the people who make it… a lot can happen in five days. Surface #1 also goes for the sci-fi, that is part Judge Dredd and part Transmetropolitan, and the most engaging and satirical take on the future I have read in some time. It also wears its Verhoeven influence on the sleeve, the first page repeatedly asking us "Would You Like To Know More?" But then it goes beyond the "surface"… comic of the week. There's sneaking a plus one in through security, and then there's Green Lantern Corps #40…. In War Stories #6, Garth Ennis writes from the future to the past about the past to the future… Spawn Resurrection gets a very angry Spawn indeed, and it's family matters that causes the rage – thank goodness for that asterisk doing its job! As ever, Spawn is thinking of the children. Shaft #4 prefers a little pixellation. While Adventure Time: Marceline Gone Adrift #3 has a most entertaining solution to it all, with the biggest speech balloon known to mankind. While Tony Stark is thinking of the step children in Superior Iron Man #6. Bravest Warriors #30 knows that parents will betray you, it's what they do… And Ultimate Spider-Man also has revelations in that field. The family that slays together, stays together, it seems.I don't know, first Sitwell, now Kate Bishop. I just hope Clint in the 616 is paying attention to this… Big Trouble In Little China #9 underlines it. You mess with family, it has a habit of repeating on you…
The new Amazing Spider-Man Special comic by Jeff Loveness, who Marvel claimed at the weekend brought a new freshness to the character not seen since Dan Slott took over the comic. And you know what? I can really see what they mean, And unlike other Hollywood Jeff coming to comics of late, he seems a natural for panel to panel storytelling and gags from the get go… Star Trek #43 gives you semi-tingles. Though probably still not as many if there had been a Shatner face. Nostalgia wins out. Ragnarok #4 shows you that genocide is like riding a bicycle. Teen Dog #7 throws down the kind of challenge even I could get behind. A ridiculously wonderful comic book. Mouse Guard: Legends of the Guard Vol. 3 #1 (of 4) – The first issue of the new Legends miniseries includes stories by Skottie Young, Mark Buckingham, and Hannah Christenson. These panels by Mark Buckingham gives the goose a ghost, or a ghost the goose… there's certainly some interference going on. Bill & Ted's Most Triumphant Return #1 is the launch of a new, and sadly Dorkinless miniseries set right after the end of the second film. Pretty much more of the same, with fewer references to ska. King: Flash Gordon gives us a… well… a flash. Magnus #12 also gives you things you don't want to think about. Also, how much he looks like Supreme like that… Pathfinder Origins #2 retries the adage that man plans, God laughs… Vampirella #10 shows how good women are at multitasking… kissing and flapping is up there with tummy rubbing and head patting… Altered States: Red Sonja #7 proves that the Fairy Godmother in Cinderella really knew her stuff. Shame it's not in the new movie… Sixth Gun only needs two… Hellbreak #1 buys you this for a dollar. As for not being allowed to look back… who would want to? Chip Zdarsky attempts a Marvel/DC crossover with Howard The Duck #1 but fails one panel in… Doctor Strange is in The Library in New Avengers. Quiet please. I'm glad that Ms. Marvel confirms the wackiness of Manhattan. I sometimes wonder if the rest of the USA aren't in favour of the Brainiac solution in New 52: Futures End and cordoning the whole thing off in a forcefield… say, what's happening over there right now? Looks like Brother Eye has been watching a few too many old Stanley Kubrick films… and has been patiently waiting for weeks to do his "I'm afraid can't do that, Dave" routine…
Doesn't even make her the littlest bit Thor… The new Star Wars series from Marvel has been very tight on continuity – hell, it's probably what Marvel do best after all. Set after the first Star Wars film, they have been keen to show scenes based on both Empire and Jedi, with AT-ATs and Jabba's palace, as well as the prequels with Vader's memories, android warriors and the like. But the film they most like to reprise is the first one… and Vader ain't letting go.
So… what are you picking up today?
Comics courtesy of Orbital Comics, London. Who are, today, running a signing for the second issue launch of Graveyard Orbit #2 with Paul Kamath from 11am to 2pm then from 4pm to 7pm.
---
---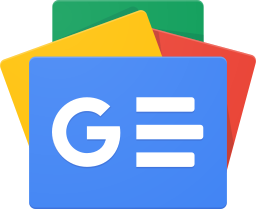 Stay up-to-date and support the site by following Bleeding Cool on Google News today!