$52,000 Crowdfunded Star Wars Parody Comic That Shipped Without Packaging
Stealing Solo: A Captain's Parody is a comic book parody of the Star Wars: Episode VIII, The Last Jedi, intended as a critique of what the creators call 'the pain that is Disney Star Wars all while retaining the true, true spirit of the franchise'. Featuring a cast of male characters who 'after the utter disappointment that was Episode VII, decide to kidnap Harrison Ford and force him to remake the movie in their basement.' Originating as a podcast, it was then crowdfunded by creator Jeff Hicks to the tune of $52,000 and the creators have plans to develop it into a movie. But they may want to work on their delivery. Originally planned to be released in February 2019, the comic was delayed – hardly unusual in crowdfunding circles. But those who paid $20 for a copy of the comic, and have started to receive them have been annoyed enough to even, in some cases, contact Bleeding Cool. The promise…
$20 You will receive a signed copy of Stealing Solo written and drawn by, Jeff Hicks. The book will be colored and lettered by professional talent and printed to exceed industry standards. It will be shipped in comic friendly mailer directly to your door.
…does not have seem to be delivered. Quality of the comic aside, as that is purely subjective, there does seem to have been some issues with the lettering.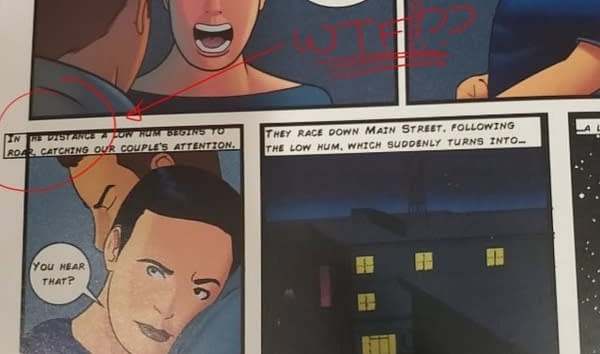 But more that it appears that the comic was posted without a comic-friendly mailer – or indeed any mailer. The address of each recipient was printed on the back of each comic and then put in the post without any envelope or covering. The results are predictable. Jeff Hicks updated the Indiegogo saying,
This afternoon, I was informed that our fulfillment company for the comic has made a massive error. They elected to ship with book without any protective cover/envelope. This was not a creative choice by me, but a mistake by them. I have contacted company am waiting for a call back. This situation will be handled and I apologize that it even occurred.
Someone's got a lot of 'splaining to do. And not everyone is happy with his explanation.
Of course, there was one other option.
$5000 This is the crazy perk. At this tier, I will drive anywhere in the 48 continental United States and hand deliver your box full of Stealing Solo goods. I will also stream the journey along the way, feature you on the channel and interview for a fan documentary that we produce in your honor. If you choose this tier, we will work with your schedule.
Sadly no one backed that level. Hicks will be talking to his printer. Until then why not watch this Doctor Who clip with a similar premise…
---
---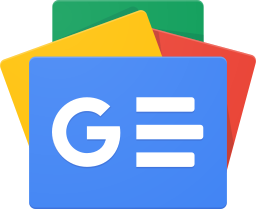 Stay up-to-date and support the site by following Bleeding Cool on Google News today!