65 Cosplay And Event Pics From Flame Con 2017 (With Some Thoughts) It would appear that good things happen in threes, too, as Geeks OUT presented the third edition of Flame Con! The World's Largest Queer Comic Con this weekend at The Brooklyn Bridge Marriott in NYC. The two-day comics, arts, and entertainment expo was created as a way of highlighting creators and celebrities from all corners of the LGBTQ geek pop culture spectrum.
Bleeding Cool was lucky enough to make it out to Brooklyn on Saturday to cover the event and be able to share some of the sights and sounds from the day with you, including the cosplay parade and contest. But before I get to that… thought I'd share with you some of the things that ruled about Saturday for me personally that you can't necessarily catch on camera:
● I've never been to a convention where everyone is as friendly, courteous and helpful about everything as they are at Flame Con. If I had a dollar for every "Thank you," "Excuse me," or "Do you need help?" that I heard, I'd be able to book my hotel and airfare for SDCC 2018 now.
● Thanks to three guys on the show floor, one guy by the Cosplay Repair station and a woman in the Press Room, I have some really sweet ideas on how to better maintain my beard on a daily basis.
● Robin Lord Taylor (Gotham) really knows how to interact with the fans. I know there's that old cliche about a celebrity making fans feel special and that they're the only ones in the room when they meet them, but that was definitely the case with Taylor: his fan interaction is on point. ● There was a ton of great coplay…but Him? From The Powerpuff Girls? Seriously impressive, and my personal favorite. Oh…and Catwoman? The host? Someone needs to get her in front of a microphone more often, because she has raw but righteously impressive hosting/MC skills.
● Sometimes, people forget that that are usually some really great panels and discussions between the buying/selling, photo-ops and autograph signings. From topics such as Writing Out, Not Down: Speaking Authentically to Queer Teen Audiences to Queering Activism: How Fans Shift Narratives, Fight Evil, and Win, Flame Con gave attendees not only the opportunity to learn, but to take what they've learned and put it into action. ● The sick satisfaction of grabbing video of Bleeding Cool's own Joe Glass at his table as he was trying to discuss his comic book series The Pride while also keeping one eye on whoever this "weird guy" was who was recording him. Congrats on your success at the event, Joe…and if you, the reader, still haven't gotten your hands on a copy of The Pride (glares at you disapprovingly), then make your way over here and rectify that situation now.
● Very cool being able to grab ten minutes or so to talk shop with The Blerdgurl: she's one of those rare individuals who you could find yourself talking to for an hour and it only feels like 10 minutes. And for the record? Unlike last time, I was able to keep my inner fanboy in check to a much less embarrassing degree than I did when I first met her. So that's something, I guess…
● The lights went out in the main hall for a few minutes…but the music kept playing so it was business as usual. Why? Because New Yorkers know how to handle a blackout…hell, I was waiting for my glow sticks.
So here are some of the sights from Flame Con 2017…hope you enjoy! PREVIOUSLY:
36 Shots Of Cosplay From Flame Con, The Queer Comic Con In New York This Weekend
---
---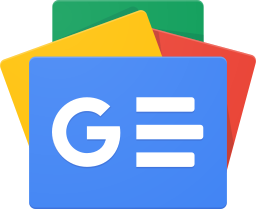 Stay up-to-date and support the site by following Bleeding Cool on Google News today!