A New Plant Element Gets Their Own Anatomy Lesson in Justice League Dark Annual #1 (Spoilers)
Today's Justice League Dark Annual #1 by James Tynion IV, Ram V, Guillem March and Arif Prianto gives the DC universe a new Plant Elemental to replace Swamp Thing after the fall of the Parliament of Trees and the rise of the Parliament of Flowers to take its place.
As Swamp Thing battles the Florinic Man over how this new creation will see his world, we meet the New King Of Petals.
But who was he? A scientist of course. Who just like Alec Holland suffers a loss, and throws himself into his work, is consumed by flames and wakes, transformed…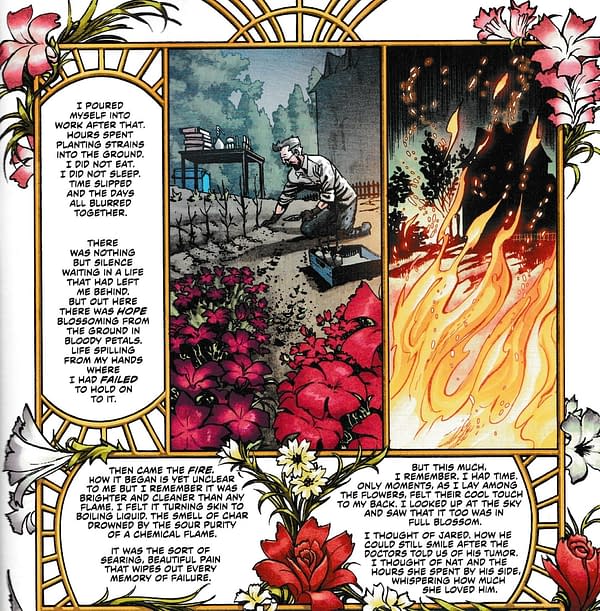 As a Plant Elemental. Alan Moore and Steve Bissette's reworking of Len Wein and Bernie Wrightson's Swamp Thing, saw the creature realise that he was not human, and never was, the memory of what he was implanted onto the vegetable matter of a Swamp and brought to a mockery of life. He didn't take the news well.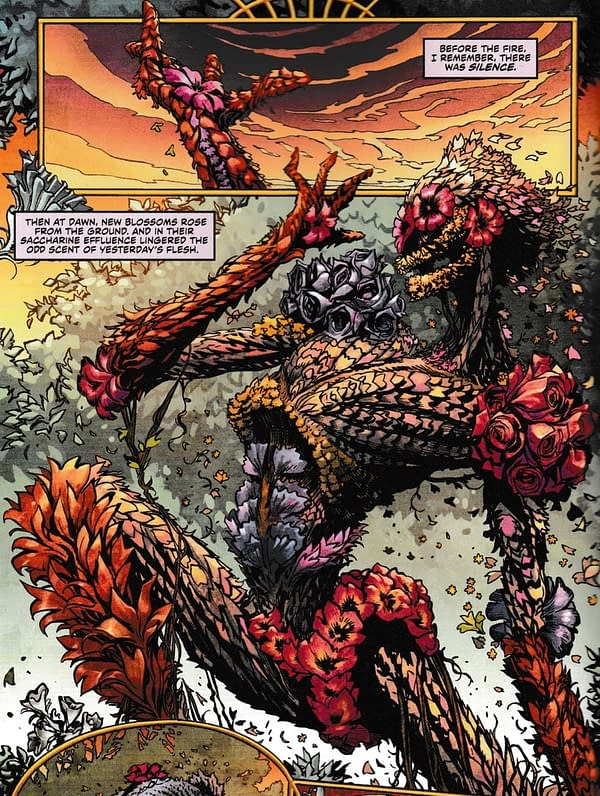 And our new scientist, Doctor Oleander Sorrel may be going through a similar journey, Constantine guilt-tripping Swamp Thing to, for this new creature, guiding his way through his new reality.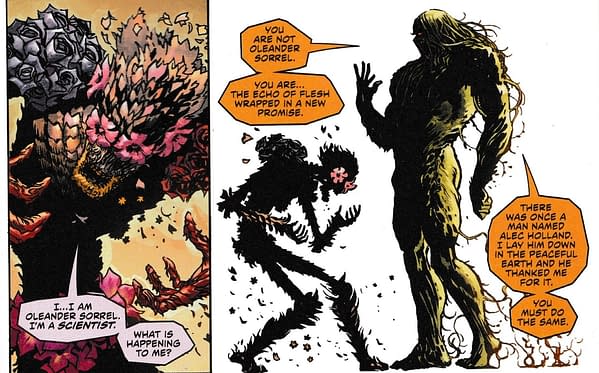 But it still doesn't go much better. And that memory of who he was, who he is, can be transferred further… creating a possible new threat and allegiance with one of the Justice League Dark's more persistent threats…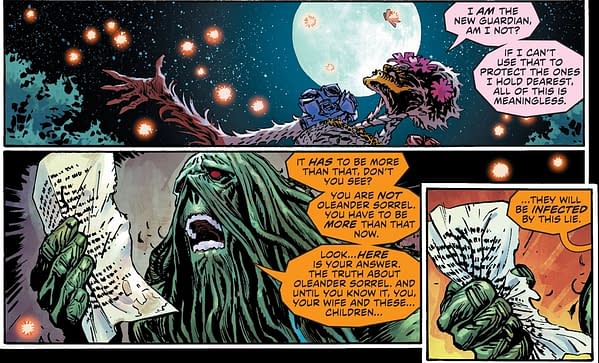 Man, everyone's doing Anatomy Lesson this week…
---
---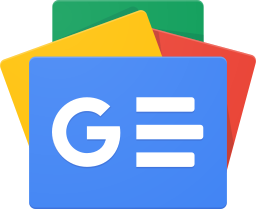 Stay up-to-date and support the site by following Bleeding Cool on Google News today!