A Piggy's Tale # 3 Shows Us That A Hero Comes In All Sizes
By Julz Hendricks
There are so many things to love about A Piggy's Tale. It's all ages, has an encouraging message, and its main character is a brave superhero dog. Piggy is not just a story though, but a real rescue dog that can tell when people are sad. It's his unique superpower, and the inspiration for the first two issues have proven that Piggy is much "more than meets the eye" as he is a very special dog. This issue takes Piggy's compassion to a whole new level. He is finally embracing his role, reaching out to those that need him the most. The first mini story is charming, and heartwarming about the journey a baby whale endures to be united with it. I really liked this, because it shows that no matter how big or impossible the task seems, Piggy never falters. Which in turn translates to young readers, to never give up.
Meanwhile Dr. Huntington has created Faydra to bring about Piggy's destruction. We learn though, that Faydra is just a pawn as he is confused as to why he should crush and hurt Piggy. He doesn't have much time to think about it, as he is tortured into wanting to take Piggy down. Melanie and Simon (Piggy's trusty sidekicks) are holding down the fort in NYC and their reunion is sweet. They have heard rumors of a "super dog" rescuing people all over the world. It's cut short though as information of a dog fighting ring reaches them, and Piggy knows he has to help them. Even if it's a trap, and it means Piggy could be hurt he isn't going to let that stop him. Piggy learns the hard way not to trust information, and is met head on with Faydra. I don't want to give too much away, but you may want your tissues at the end of this issue. Tod Emko and Ethan Young have really brought so much hope, loyalty and Superhero-ness into this comic. All over the world people are getting copies of A Piggy's Tale and actually meeting Piggy in real life. It's just so wonderful that this story has reached, and touched so many lives. Each issue brings another side of bravery and there is no end to the courage it displays. Young's art draws in small readers and adults. The intimate details really give the comic something extra to enjoy as Faydra went from looking completely innocent, to sinister in just a few panels. Emko's writing is positive and upbeat. He is also mindful of the audience he is writing for which is important, and sometimes gets overlooked by writers. These two are definitely a creative combination to look out for. Julz Hendricks is a co-host on the all female podcast Chickcast as well as We Be Geeks. You can follow her on Twitter @JulzHendricks.
---
---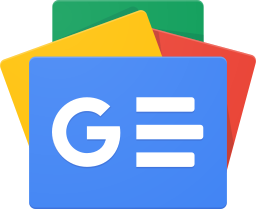 Stay up-to-date and support the site by following Bleeding Cool on Google News today!