A Ranking Of the Best Halloween Movies For the Scaredy Cat In Us All
My name is Madeline and I don't do scary movies, at all. I'm the "nearly cries when a horror movie trailer comes on" kind of gal and I'M PROUD OF IT. That's why I am creating a definitive ranking of all of the nonscary Halloween movies (I have watched) from scariest to least scary.
17. BeetleJuice (1988)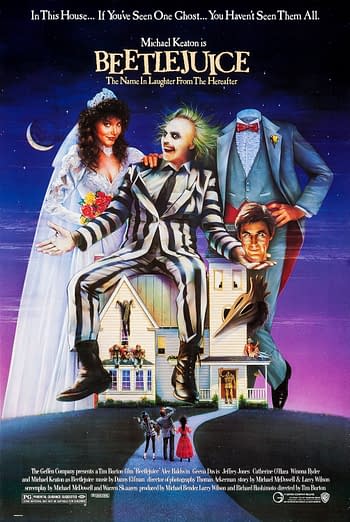 This is ranked most scary mostly for the fact that Beetlejuice TERRIFIED me as a child. I watched it once as a kid at a friend's house and to this day I can't look at a Beetlejuice costume without shivering inside. 1 on the scary scale.
16. Edward Scissorhands (1990)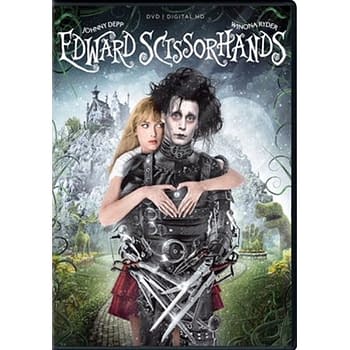 My best friend growing up loved Edward Scissorhands. I, on the other hand, had an aversion to knives as a child, so the idea of having them stuck to my hands was terrifying, to say the least. Whoever came up with this movie idea had to be on something. Also a one on the scary scale.
15. Monster House (2006)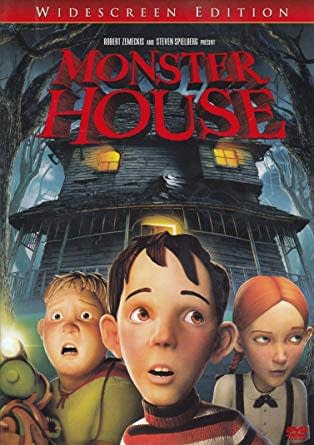 I vaguely remember Monster House, but it's about a house trying to eat children and if that's not the most terrifying thing a child could watch I don't know what is 0.95 on the scary scale.
14. E.T. (1982)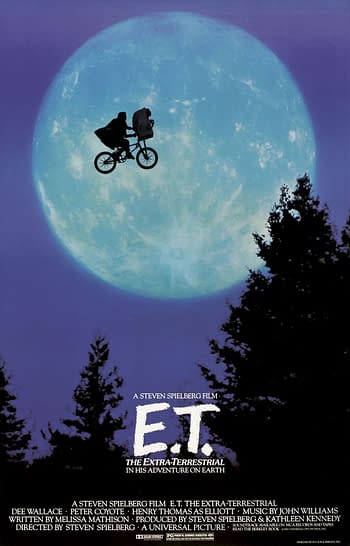 When it comes to nonscary Halloween movies E.T. has to rank one of the scariest purely due to the way E.T. looks. I wasn't scared of him as a kid, but I had some friends that were terrified. 0.9 on the scary scale.
13. Nightmare Before Christmas (1993)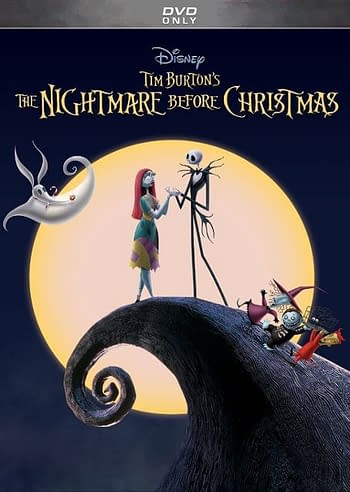 This is mostly rated so high not for the movie but for the fact that the Nightmare Before Christmas overlay in Disneyland was super scary when I was a child. Oogie Boogie definitely showed up in some of my nightmares. 0.8 on the scary scale
12. The Haunted Mansion (2003)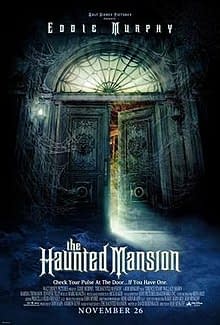 If you didn't know there was a movie based on The Haunted Mansion ride: me neither until recently. This is ranked so high on the scary scale because it involves zombies at one point and nothing terrifies me more than a zombie jump scare. 0.8 on the scary scale.
11. Zombieland: Double Tap (2019)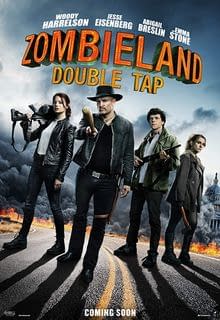 If you're looking to head to the theaters for Halloween check out the brand new sequel to Zombieland, it's HILARIOUS and a 0.75 on the scary meter only for a few jumps scares in the beginning.
10. Matilda (1996)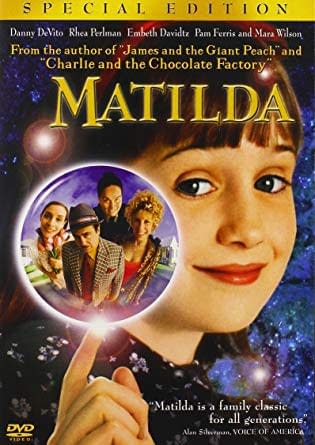 Another 0.75, this time for the terror that is Miss Trunchbull and that one scene where she makes a kid eat an entire chocolate cake. I never stole from a cookie jar ever again after watching this movie.
9. Ghostbusters (1984)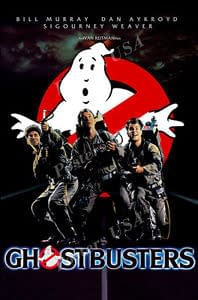 This is rated a 0.75 solely for the giant Jet-Puffed marshmallow creature.
8. The Rocky Horror Picture Show (1975)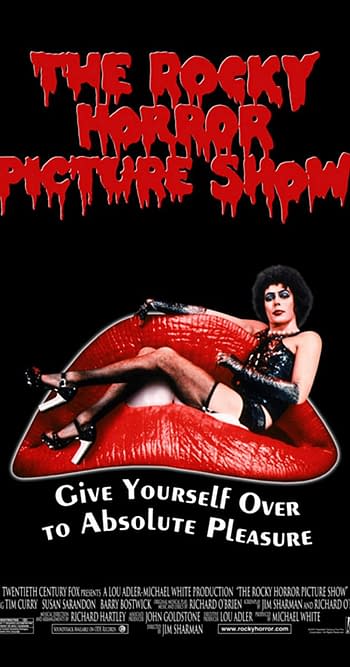 If you are a Rocky virgin it's time to paint your face with a V and give it a whirl. Let's do the time hop again because this is a .5 on the scary scale and absolutely iconic.
7. The Addams Family (1991)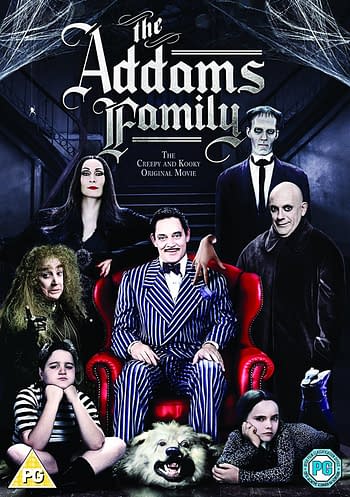 This feels more like a comedy than a scary movie, but I'm ranking it high just for the creepy factor, 0.5
6. Hocus Pocus (1993)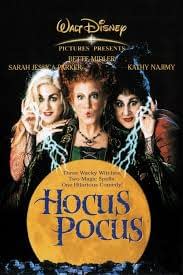 The Sanderson Sisters terrorize a group of children and sing some of THE BEST Disney Halloween songs. This is a 0.5 on the scary scale and worth the watch. If only for the fact that it stars Bette Midler and Sara Jessica Parker.
5. Suite Life of Zack and Cody: The Ghost in Suite 613 (2005)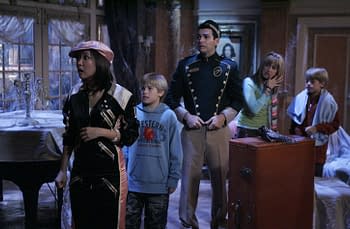 This isn't an official Halloween movie but this is also my list so I'm going to count it as one. This special TERRIFIED me as a kid but as an adult, it's a .5 on the scary scale.
4. Twitches (2005)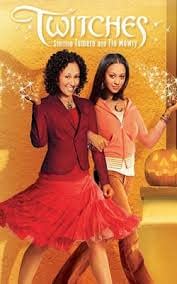 TWIN WITCHES. Separated at birth twins reunite on their 21st birthday and find out they have magical powers. It's like The Parent Trap, but with maggggic. It's a 0.35 on the scary scale and all the fun of a Disney Halloween special.
3. Halloweentown (1998)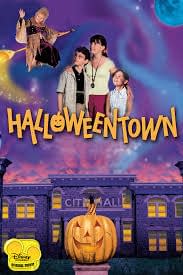 Not only is this my favorite Halloween movie of all time it's also a 0.25 on the scary scale. It's about a human finding out that her grandmother (and thus she) is a witch when she follows her to the magical Halloweentown. There's magic, fun costumes, and that Disney family-friendly touch.
2. Casper (1995)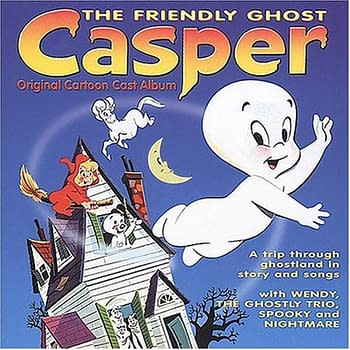 He's a friendly ghost who just wants to make friends! 0 on the scary scale and perfect for a last-minute, I only have half an hour, Halloween movie.
1. The Great Pumpkin Charlie Brown (1966)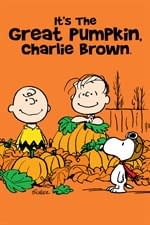 When it comes to Halloween movies this is THE family favorite. If you haven't watched the Charlie Brown Halloween special you need to stop everything and watch it now. Here's a link, you don't have any excuses.