Amazing Spider-Man #4: First Appearance of Silk, but What About Cindy Moon?
The news of a planned Sony Spider-Man movie starring Silk, Cindy Moon, the woman who would have been Spider-Man, has seen her early appearances soaring on the back-issue market.
Cindy Moon is a young woman who, moments after the radioactive spider bit Peter Parker, was also bitten on the ankle. Unable to control her spider-web generating powers, she is approached by the mystical Ezekiel to offer his help and guide Cindy in controlling her newfound abilities. After six years training to use her powers, Cindy is locked up inside a facility by Ezekiel to protect her and the other "spiders" from Morlun and his family called the Inheritors. And only during the Original Sin crossover where secrets were exposed did Peter Parker realise what had happened. Any movie is likely to follow a less continuity-heavy path.
Recently Bleeding Cool reported one seller getting $125 for her first appearance as Silk, the Original Sin tie-in Amazing Spider-Man Vol 3 #4 from 2014.
But Cindy Moon's first appearance was Amazing Spider-Man Vol. 3 #1, also from 2014.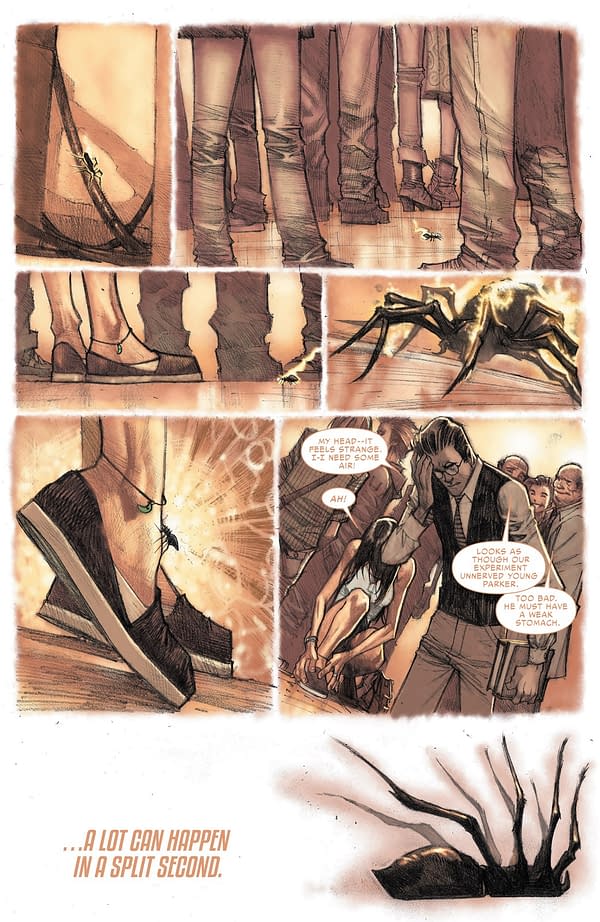 And she had appearances in issues 2…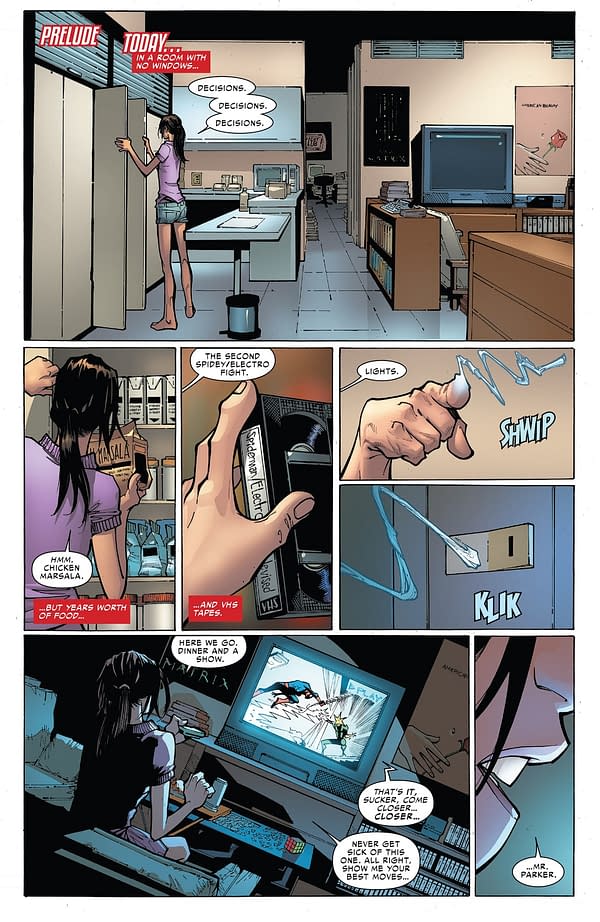 …and 3…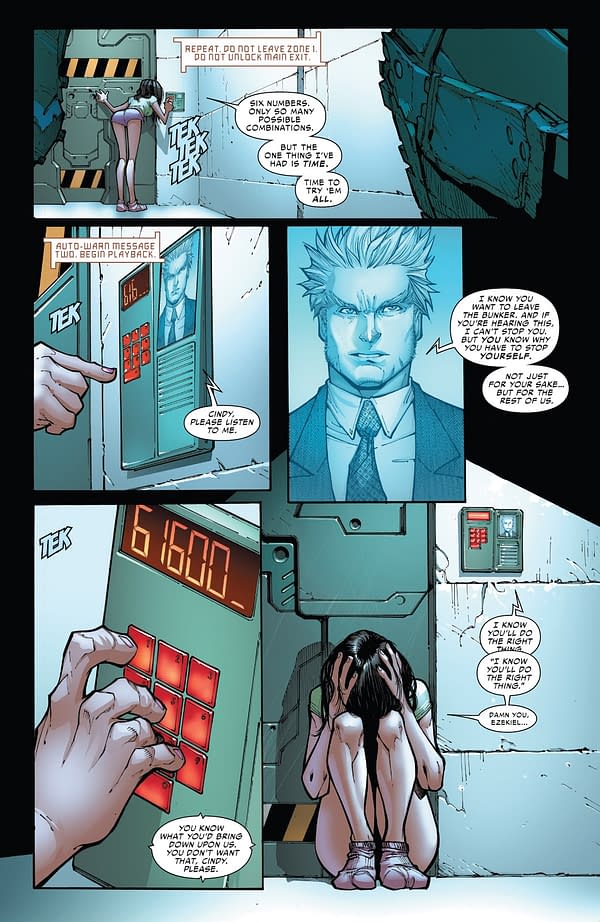 Currently the standard copy of Amazing Spider-Man Vol. 3 #4 has been selling on eBay for up to $62 but usually hovers around the $45 mark, while the 1:10 variant cover below featuring Silk by Humberto Ramos sells for up to $100 and the J. Scott Campbell variant for over $150.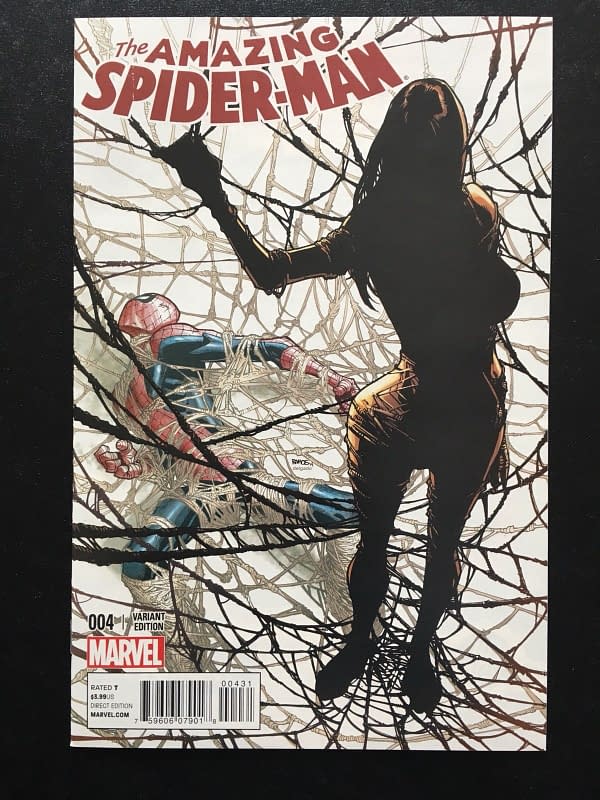 Issue 1 can go for up to $19, but it was so massively overprinted that you should be able to find it (for now) for a lot less, $5 or less, and there are plenty of retailer variant covers going from $10 to $15.
Issue 2 and 3 can also go for up to $19 but can also be picked up for a couple of bucks if you look.
And for those who collected Amazing Spider-Man, a little bonus there for #4 if you want to sell…
---
---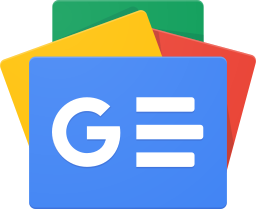 Stay up-to-date and support the site by following Bleeding Cool on Google News today!