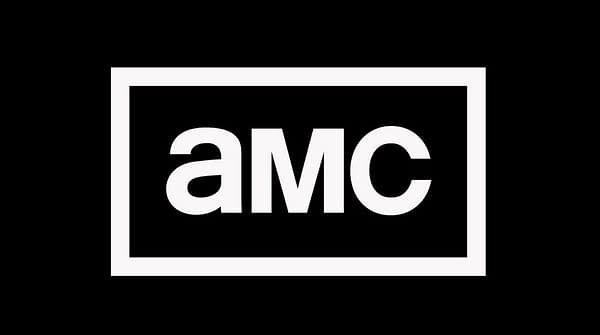 Huge news for fans of corrupt lawyers, the living dead and corporate crime! Taking their turn at the Television Critics Association's (TCA) summer meetings, AMC announced fifth season renewals for both Better Call Saul and Fear the Walking Dead; and a sophomore season renewal for McMafia. Better Call Saul's renewal comes ahead of its Season 4 premiere on August 6; with Fear the Walking Dead's renewal coming nearly two weeks ahead of the premiere of the second half of its fourth season, on August 12th. AMC also recently announced a second season renewal for The Terror, with the second season set during World War II and centering on a specter that menaces a Japanese-American community from its home in Southern California to the internment camps to the war in the Pacific.
"In an environment where viewer choice is almost unlimited, the success of these shows is especially meaningful, with characters and stories that our viewers connect with and return to season after season," said David Madden, president of original programming for AMC, SundanceTV and AMC Studios. "It's a privilege to continue collaborating with and sharing the vision of the talented creatives behind these series, and we're excited to start exploring the next chapter in the lives of these unique and complex characters."

– David Madden, President of Original Programming, AMC/SundanceTV/AMC Studios
In Better Call Saul's fourth season, Chuck's death catalyzes Jimmy McGill's transformation into Saul Goodman. In the wake of his loss, Jimmy takes steps into the criminal world that will put his future as a lawyer — and his relationship with Kim — in jeopardy. Chuck's death deeply affects former colleagues Howard (Patrick Fabian) and Kim as well, putting the two of them once again on opposite sides of a battle sparked by the Brothers McGill. While Mike takes a more active role as Madrigal Electromotive's newest (and most thorough) security consultant. It's a volatile time to be in Gus Fring's employ, as Hector's collapse sends shock waves throughout the Albuquerque underworld and throws the cartel into chaos — tearing apart both Gus and Nacho's well-laid plans. While Gus changes course, Nacho finds himself in the crosshairs of deadly forces.

Better Call Saul stars Bob Odenkirk, Jonathan Banks, Rhea Seehorn, Patrick Fabian, Michael Mando and Giancarlo Esposito. Peter Gould, Vince Gilligan, Mark Johnson, Melissa Bernstein, Thomas Schnauz, and Gennifer Hutchison serve as executive producers. The series is a co-production of Sony Pictures Television and AMC Studios created by Gilligan and Gould.
The first half of season four began with one figure huddled around a campfire, and ended with nine. Characters who started their journeys in isolation collided with each other in unexpected ways and found themselves in one of the last places they ever expected to be…together. In the back half of the season they will explore who they are now – as individuals and as part of the greater group – and how they will forge ahead. They will find themselves pitted against new adversaries – human, walker, and even nature itself. Theirs will be a journey wrought with danger, love, heartbreak, loss, and ultimately, hope.

The series is executive produced by Scott M. Gimple, showrunners Andrew Chambliss and Ian Goldberg, as well as Robert Kirkman, David Alpert, Gale Anne Hurd and Greg Nicotero, and produced by AMC Studios. The series stars Lennie James, Alycia Debnam-Carey, Colman Domingo, Danay Garcia, Garret Dillahunt, Maggie Grace and Jenna Elfman. Mo Collins, Daryl "Chill" Mitchell, Aaron Stanford, Tonya Pinkins, and Stephen Henderson are set to join the series when it returns for the second-half of the fourth season.
AMC's groundbreaking new international thriller McMafia is an eight-part series created by Hossein Amini (Drive, Wings of the Dove, Two Faces, Snow White and the Huntsman) and James Watkins (The Woman in Black, Black Mirror) and inspired by Misha Glenny's best-selling book of the same name. The series charts Alex Godman's (James Norton) journey as he is drawn deeper and deeper into the world of organized crime. As the English-raised son of Russian exiles with a mafia history, Alex has spent his life trying to escape the shadow of that criminal past, building his own legitimate business and forging a life with his girlfriend Rebecca (Juliet Rylance). But when his family's past returns to threaten them, Alex is forced to confront his values to protect those he loves.

What starts out as a story of survival and revenge becomes an epic tale of a man's struggle against the lures of corruption in the modern world and in himself. McMafia is impressive and intimate, glamorous and gritty, global in scale, and forensic in detail. Additional cast members include David Strathairn (Semiyon Kleiman), Faye Marsay (Katya Godman), Aleksey Serebryakov (Dmitri Godman), Mariya Shukshina (Oksana Godman) and Merab Ninidze (Vadim Kalyagin). McMafia is co-produced by the BBC, AMC and Cuba Pictures, in association with Twickenham Studios, and distributed internationally by BBC Worldwide.