 Two days ago, we reported on the Australian comic book being distributed abroad and being used to specifically target Afghan asylum seekers.
But in doing so, it seems to have confirmed a policy that the Australian Governmnt has repeated refused to confirm, that the Australian Navy has been ordered to turn back the boats approaching the country.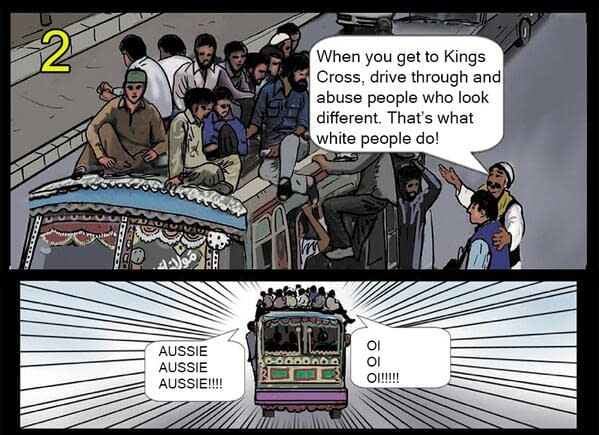 The comic has also been criticised as it seems to portray Afghans heading to Australia as economic migrants rather than those being forced to leave their country, as well as stating, basically, that the government will mistreat asylum seekers.
Marion Le from the Council for Refugee Advocacy told SBS "It is very clear that we are subjecting them to abuse of the worst kind and we're doing it deliberately and I want to say to the government you're not doing that in my name". Comics have been used to expose government abuse in the past, such as Brought To Light. But it's far rarer that the government actually uses comics to expose themselves.
Of course, running a comic without words for added comprehension runs the risk of ambiguity. Which is where someone like Pauline Pantsdown comes in…. by adding her own words to the silent comic and rather transforming them…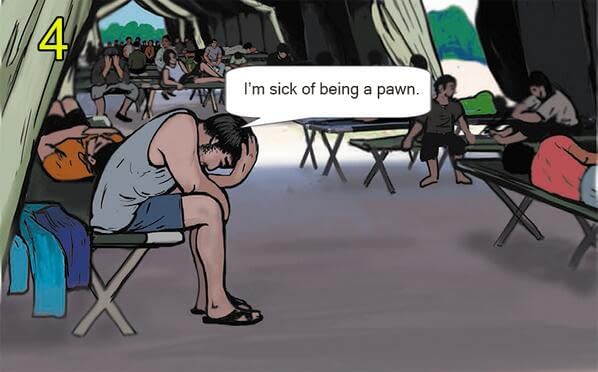 Enjoyed this article? Share it!