Batgirl And Oracle, Together Again For The First Time
By Mark Bristow
With today's publishing of the hyped Secret Origins #10 Batgirl issue, we are given a clean update to her New 52 backstory, as well as some hints to the future. The story is told through the perspective of a narrator we eventually learn is the AI that was placed in Barbara's spine, and not Barbara herself. It turns out that the miracle procedure involved inventing a second artificial brain and placing it at the base of Barbara's damaged spinal cords, which would function as the controller for her lower motor movements.

That artificial brain was a chip that was programmed with an AI duplicate of Barbara's brain. An exact copy. It seems that her real brain and the artificial brain do NOT communicate and were actually unaware of each other, until now. The brain doesn't seem to collect new memories, it just relies on old experiences. The memories of this brain stop at the point Barbara was operated on, before her return as Batgirl. When this brain gained a sort of sentience, it immediately identified itself by it's lack of memories of Barbara's new and modern adventures. This is not me, believes the AI construct.
And this is true. Everything the brain believes itself to be was literal canon that was removed by the Flashpoint event. It now only exists thematically, as a metatextual narrative element. This becomes the basis of its self awareness, and this fact alone has now tied this AI to Barbara's old life, separating it from the experiences of the New 52 adventures that readers have been enjoying since 2011. This effectively makes the AI a stand-in for Barbara's old life. It places the AI in the role of Oracle.
That brings us to the narrative of this new story, by Cameron Stewart and Babs Tarr.
The Batgirl of Burnside is all about moving forward. To be new and also inclusive without being tied to the past. This AI now represents what binds Barbara to her past as she attempts to escape further and further into the "Batgirling" of her current life, as it leads into the post-Convergence landscape.
Batgirl is not and will not go in reverse. This story is an exploration of themes: Oracle vs Batgirl. Stewart's approach is not unlike Grant Morrison's approach to Batman. To move the character forward while finding new themes and new ways to explore the past, while not strengthening the chains that bind it to those old stories.
Thematic continuity, rather literal.
This is most-likely the New 52 debut of Oracle, as a programmed replica of Barbara's intelligence and brilliance, but none of the new life she's made for herself. She's absent the new life that the Dominoed Dare-Doll has found for herself once returning to full mobility. It a lot of ways, this is what long-term DC readers(Especially Oracle fans) want from the character, while that vast new readership only knows how to move forward.
This is Barbara's attempt to finally break away the past and separate herself from that Oracle persona in a pro-active sense, not one dictated by story canon and old history.
This is most-likely a sign of things to come as DC embarks on their new direction in June. ---
---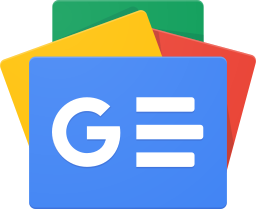 Stay up-to-date and support the site by following Bleeding Cool on Google News today!