Dare2Draw, The Series – American Idol Meets Chopped For Comic Artists (Kickstarter UPDATE)
A new reality TV show that features comic artists strutting their stuff under the nose of a hosting celebrated artist? Yes, please. Not only would that raise awareness about the difficulty and skill level required to be a professional artist, but it would spotlight the need for artists to get together and learn from each other. This scenario is nothing new to New York, where Dare2Draw events are held regularly, and have built up quite a community of participating young and experienced artists, but taking it to the screen is more than just a dream, it's a well-thought-out venture. The Dare2Draw "The Series" Kickstarter has only a little more than 24 hours left to meet its goals, and though it's close, it may well cross the finish line. Time to get onboard if you haven't yet to support a show that's by artists for artists and committed to celebrating comic art. The events, which are ongoing, and the TV pilot are the brain child of founder and organizer Charles D. Chenet, and the events are hosted by professional mentoring artist Simon Fraser of Nikolai Dante in 2000AD, Judge Dredd Magazine, and Lilly Mackenzie on the web platform Activate Comix. Fraser's an involved presence in the New York comic arts scene, and he's particularly known for encouraging developing artists in the field.
We can expect the TV pilot to contain many of the components of the popular events so far, "where artists of all levels share ideas and inspiration" through drawing live models, competing in contests, and participating in workshops with break-out groups. According to Chenet, his idea for Dare2Draw comes from a blast form the past, a regular gathering of creators who met up at Manhattan Comics and Cards in the '80's and would move on to brainstorming sessions and new projects after discussing comics. The Dare2Draw events have the same ethos, forming a support network for artists to develop their craft and learn the tools of the trade from those who are concerned to pass them on. So far, Dare2Draw events have had exceptional guest artists taking part, from Jamal Igle, Phil Jimenez and Josh Siegel, to Alex Maleev. The events are usually held at the Society of Illustrators and attendees are always throwing pictures of their experiences up on Twitter as well as the work they produce during the sessions. In keeping with the "prizes" offered at Dare2Draw contests, the Kickstarter prizes include convention sketchbooks by various participating artists, signed books like Rocket Girl and Molly Danger, original sketches, prints, t-shirts, and the chance to submit work for review.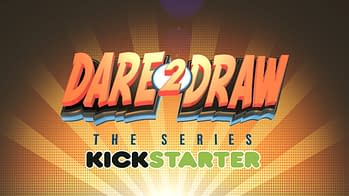 Going into a TV pilot as they continue their live events makes a lot of sense for Dare2Draw, extending their reach to those who can't attend in person and spreading the message of artist interaction and support. To generate awareness and community interaction for comic artists, check out their Kickstarter, and considering attending their next big event November 14th.
UPDATE:
The Dare2Draw The Series Kickstarter has reached over $2,600 of its $5,000 goal with 8 days remaining, and has added several new incentive rewards to the upper reaches of donation. These rewards include original art by Mark Chiarello in the form of a Star Wars watercolor.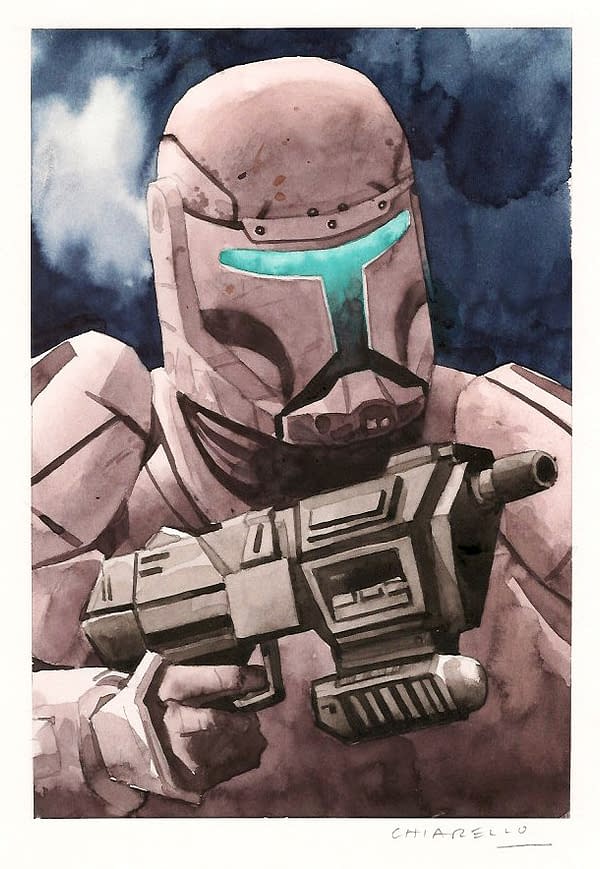 Also on offer is original art by Paolo Rivera, featuring existing work or commissioned portraits, and a very rare piece of original art by the Emmy-Award winning and Eisner-nominated Dean Haspiel. Haspiel, as a rule, doesn't sell original art but has donated an "artist rejected" original cover for issue #4 of his upcoming Red Circle series with Mark Waid, The Fox, to support the Kickstarter. The cover art measures 11"x17".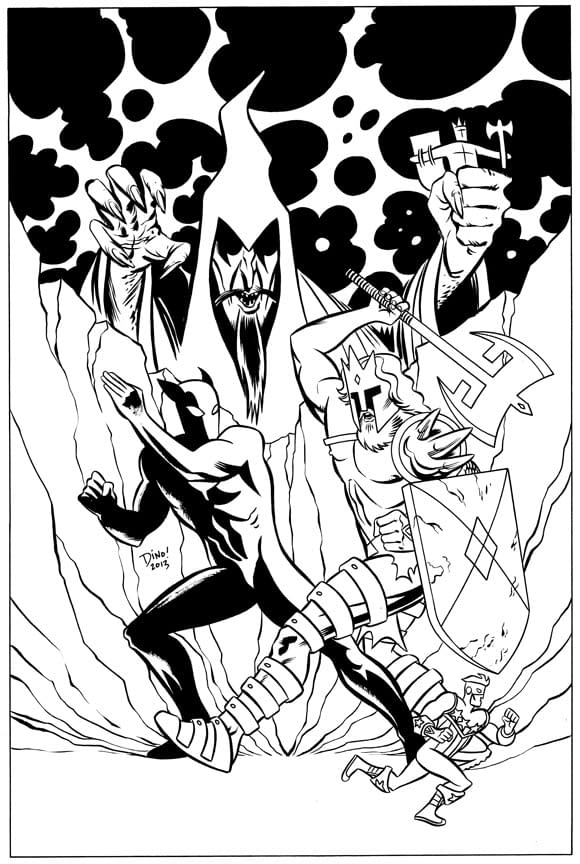 Dare2Draw also held free portfolio reviews with a wide-range of stellar creators at their booth, #D-11 in Artists Alley, at New York Comic Con and promoted their Kickstarter.
The Fox premiers from Red Circle Comics, an imprint of Archie Comics, on October 30th, and Haspiel will be signing at JHU comics on the 30th from 6-8PM to launch the mini-series.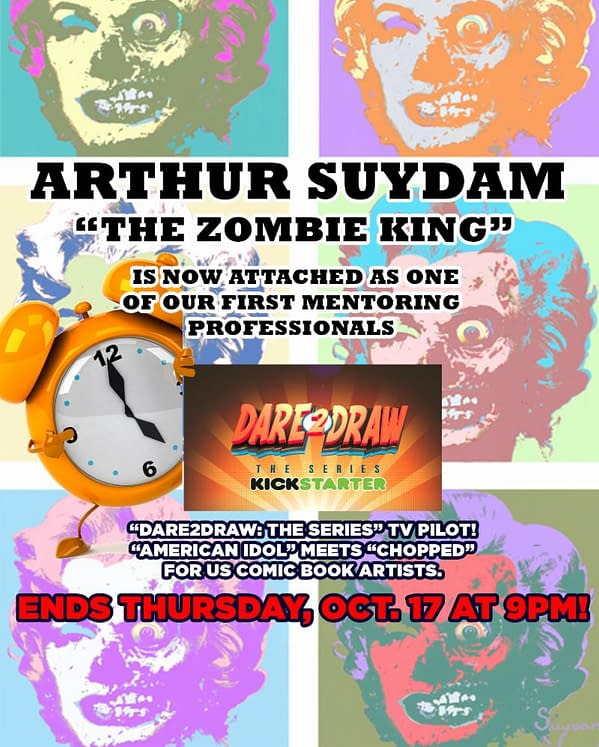 Recently, the project has also garnered the support of Arthur Suydam, the "Zombie King", known for his painterly Walking Dead covers, as a professional mentor for the pilot episode. With so much lined up and the potential for great things ahead, it's just a matter of meeting that goal. Here's hoping the fans come through in these last hours of the campaign.
Hannah Means-Shannon is a regular contributor at Bleeding Cool, writes and blogs about comics for TRIP CITY and Sequart.org, and is currently working on books about Neil Gaiman and Alan Moore for Sequart. She is @hannahmenzies on Twitter and hannahmenziesblog on WordPress. Find her bio here.