Posted in: Comics, Recent Updates | Tagged: comica, Comics, garth ennis, Pat Mills, paul gravett, war
---
Comics, War, Garth Ennis And Pat Mills
My second-to-local university is involved with the Comics And Conflict conference being held at the Imperial War Museum in London in August.
Conference speakers and guests include Pat Mills of 2000AD, World War III and Charley's War, Martin Barker and Roger Sabin on Doonesbury, Garth Ennis of Troubled Souls, War Stories and Crossed and Francesca Cassavetti from Fabtoons. Here's the list of events…
Friday 19th August:

9.00am – War Comics Conference opens; coffee and registration

10.00am – introductory talk by MARTIN BAKER and ROGER SABIN about the depiction of war in the Guardian's comic strip Doonesbury

11.00am – choice of parallel sessions: REPRESENTING TRAUMA (Chair, Ariel Kahn) / ETHNICITY, NATIONALISM AND REPRESENTATION
(Chair, Paul Gravett)

12.20pm – Lunch

1.20pm – Panel on THE IMAGE AND REALITY OF WAR: (Chair, Garth Ennis) featuring Tim Pilcher, Darin Jensen, Isabelle Delorme

2.40pm – choice of parallel sessions: FORM AND CONTENT: (Chair, Roger Sabin) / CONFLICT AND IDEOLOGY: (Chair, Alex Fitch)

4.00pm – Coffee break

4.20pm – In conversation with PAT MILLS, from Charley's War to Ayatollah's Son followed by signing

6.00pm – Close

Please note: ticket cost for the entire day is £30.00 / Students £15.00 including Pat Mills talk or £6 for Mills talk only.

Saturday 20th August

10.30am – Artist DAVID COLLIER talks about his work from American Splendor to Chimo, followed by comic making master class at noon (separate ticket)

11.30am Artists and publishers discuss Trauma and Conflict (Chair, Paul Gravett) with Danish artist MIKKEL SOMMER, writer and illustrator of Obsolete, and ADRIAN SEARLE, the publisher of Dougie's War, plus artist DAVE TURBITT.

2.00pm Artists and publishers discuss The Personal and the Political (Chair, Alex Fitch) with FRANCESCA CASSAVETTI and her mother, EILEEEN CASSAVETTI talking about the latter's wartime diary which Francesca has published as a comic; joined by SEAN DUFFIELD, publisher of War – the Human Cost plus contributing artists DANIEL LOCKE and BEN NAYLOR.

3.00pm In Conversation with GARTH ENNIS – from Troubled Souls to Battlefields; a rare UK appearance by the writer, followed by signing

4.30pm Film Screening: COMICS GO TO WAR, directed by Mark Daniels, which looks at the work of Joe Sacco, Keiji Nakazawa (Barefoot Gen) and Marjane Satrapi among others, featuring new interviews with the creators.

All Saturday events are £6 / the film screening is FREE!
---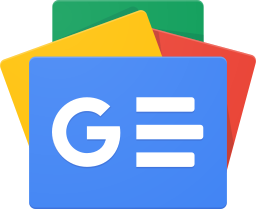 Stay up-to-date and support the site by following Bleeding Cool on Google News today!