'Conan 2.018: Live from Comic Con' Lands Breaking Bad, The Predator, Glass, and Aquaman Casts
If you're a fan of crystal meth, alien hunters, moody superheroes, and a man who can talk to fish, then Conan O'Brien's coverage of this year's San Diego Comic-Con (SDCC) is definitely in your wheelhouse.
Okay, to be more specific: O'Brien is taking his TBS late-night talk show Conan back to the famed comic book and entertainment convention next month for the fourth year in a row. Setting up shop at San Diego's Spreckles Theatre starting Wednesday, July 18th, with promises of new Funko POP! vinyl figures, Conan's lineup for this year includes a Breaking Bad cast/creative reunion, as well as a interviews with the casts of the upcoming films The Predator, Glass, and Aquaman.
Here's a look at the lineup for Conan 2.108: Live from Comic-Con:
Wednesday, July 18 – Breaking Bad: Celebrating the show's 10th anniversary, the interview is expected to include Bryan Cranston, Aaron Paul, Anna Gunn, Dean Norris, Betsy Brandt, RJ Mitte, Giancarlo Esposito, Bob Odenkirk, and Vince Gilligan.
From the outer reaches of space to the small-town streets of suburbia, the hunt comes home in Shane Black's explosive reinvention of the Predator series. Now, the universe's most lethal hunters are stronger, smarter and deadlier than ever before, having genetically upgraded themselves with DNA from other species. When a young boy accidentally triggers their return to Earth, only a ragtag crew of ex-soldiers and a disgruntled science teacher can prevent the end of the human race.
Thursday, July 19 – The Predator: Olivia Munn, Keegan-Michael Key, Sterling K. Brown, Thomas Jane, Trevante Rhodes, Alfie Allen, Augusto Aguilera, Jake Busey, and Yvonne Strahovski are set to join director Shane Black.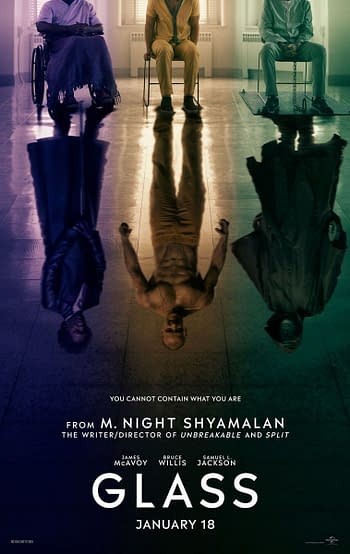 From Unbreakable, Bruce Willis returns as David Dunn as does Samuel L. Jackson as Elijah Price, known also by his pseudonym Mr. Glass. Joining from Split are James McAvoy, reprising his role as Kevin Wendell Crumb and the multiple identities who reside within, and Anya Taylor-Joy as Casey Cooke, the only captive to survive an encounter with The Beast.

Following the conclusion of Split, Glass finds Dunn pursuing Crumb's superhuman figure of The Beast in a series of escalating encounters, while the shadowy presence of Price emerges as an orchestrator who holds secrets critical to both men.
Saturday, July 21 – Glass: Stars from the Unbreakable/Split sequel expected to attend include Samuel L. Jackson, James McAvoy, Bruce Willis, Sarah Paulson, and Anya Taylor-Joy; joining writer/director M. Night Shyamalan.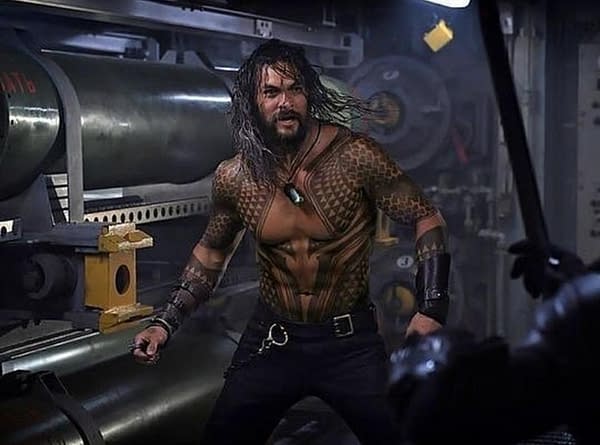 Sunday, July 22 – Aquaman: Though a final line-up of those appearing is still being finalized, it's expected that Jason Momoa, Amber Heard, and Nicole Kidman will be O'Brien's guests on the final day of coverage.