Crossed Badlands Ends With #100 – Avatar's July 2016 Solicits
Who would have thought it would be Avatar Press who would send two years showing DC Comics what a twice-monthly on-time comic with the same creators as solicited could look like? Crossed: Badlands comes to an end in July with its 100th issue written by Netflix Daredevil's Christos Gage, but as for the future of the Crossed? We must wait till August. Here are Bleeding Cool owner Avatar Press' July solicitations, including a new chapter in Alan Moore's ongoing anthology Cinema Purgatorio and the new Mercury Heat written by Kieron Gillen CROSSED: BADLANDS #100 REGULAR CVR
$5.99
Cover: German Nobile
Writer: Christos Gage
Artist: Emiliano Urdinola
MR, Color, 64 pages No Ads
This is the way the world ends in the final issue of Crossed: Badlands! Celebrate eight years and hundreds of stories from Garth Ennis' unrivaled horror series with this tremendous 64 page, ad-free issue! Join Crossed scribe Christos Gage as he delivers the final installment of the Smokey trilogy, and this may be the end of life as we know it! To help celebrate this amazing milestone we pack this issue with incredible extras celebrating the original series artist Jacen Burrows! We start with including the rare original Jacen Burrows sketchbook and an enormous cover gallery of the rarest and previously uncollected Jacen Burrows Crossed covers. There is no help. There is no hope. There is only the Crossed. Available with Regular cover by German Nobile, Wraparound & Good Eating by Daniel Gete, Torture & Summer Fun by Nahuel Lopez. Also available are the ultimate collector limited editions – a Fairy Tale Century Set of three sexy covers by Emilio Laiso which are limited to 100 each, and a Costume Change Set of six covers by Christian Zanier limited to 250 sets!
We also offer a Deluxe Collector Box Set that is full of ultra-rarities and is limited to just 50 sets! We start with all 15 covers offered here, including the Century and Costume Change Sets! We then reach back through time and offer an extremly rare variant of the very first series, Crossed #7 Pure Art. Also from the first series, the original Crossed #1 signed poster edition with Garth Ennis and Jacen Burrows signatures. For the card collectors, we add in signature cards from Garth Ennis and Simon Spurrier. It kicks into high gear with an original Crossed color sketch cover from Matt Martin! To top it all off, an exclusive Crossed: Badlands #100 Box Set Century cover featuring the original B&W art to the first cover Jacen Burrows ever drew! This massive pile is limited to just 50 box sets at $199.99! CINEMA PURGATORIO #3
$5.99
Cover: Kevin O'Neill
Writers: Alan Moore, Garth Ennis, Max Brooks, Kieron Gillen, Christos Gage
Artists: Kevin O'Neill, Raulo Caceres, Michael DiPascale, Ignacio Calero, Gabriel Andrade
MR, B&W, 48 pages, ongoing monthly, no ads
Welcome, please take your greasy ticket stub and box of warm, stale popcorn with you ,the show is about to begin. Enjoy a front row seat to the biggest names in comics delivering tales that will grab you by the gut and tie you in knots. These are the horror stories of Cinema Purgatorio. Illustrated in stark moody black & white, each issue is perfect-bound, with no ads, and all of the works are very long-form, meaning there are no collections planned before 2018. Jump in now and embrace the new future of comics. The one of which Alan Moore has always dreamed. It's here, now. Hiding in the dark corner. Welcome to Cinema Purgatorio.
Now playing:
Cinema Purgatorio – A rampaging giant gorilla, with a moral quandary vexing him while he fights off huge beasts and rapacious movie studios. Only Alan Moore and Kevin O'Neill could take you on this trip through the dark recesses of cinema, the people behind it, the damage it has done, and the story of one woman forced to bare her soul, one short film at a time. Every issue and every story is radically different yet all weaved into one tapestry of breathtaking complexity as only Alan Moore could do. A More Perfect Union – Max Brooks and Michael DiPascale bring Max's heavily-researched and period authentic story of the Civil War to life. A rag-tag group of deserters are moved to the front, just as a wave of enormous bugs bursts into the open field. Code Pru – Garth Ennis and Raulo Caceres continue the night shift FDNY paramedic Pru as she tries to grasp the scope of her job. Today's lesson: What to do when faced with a chest-bursting alien? Modded – Kieron Gillen and Ignacio Calero serve up a future where monsters are pitted against each other. Bloody Susan tries to teach her new understudy the ways of upgrading her daemon. The Vast – Christos Gage and Gabriel Andrade bring a new kind of giant monster story to life! Apex is not only seemingly impossible to kill, but he leaves a trail of mutation and new monsters in his wake! Each story has its own cover by the series artist and there is also an Ancient Tome Premium edition limited to 1000 copies. Now please take your seat, the finest comics in the world are about to begin. MERCURY HEAT #11 CVR
$3.99
Writer: Kieron Gillen
Cover and Art: Nahuel Lopez
MR, Color, 32 pages, ongoing
Luiza is starting to piece the true source of the horror at the remote outpost together. The appearance of the "Crossed" is tied to a much bigger and even more insidious problem. Someone is playing god here and their choice of entertainment is the very lives of the other occupants of the facility. Now Luiza must find a way to end the game before she's forced to kill every last person in the station. Alone and with limited options, it's time for this one woman wrecking crew to bring down the hammer! Available with Regular, Wraparound, Art Nouveau, and Excessive Force by series artist Nahuel Lopez. PROVIDENCE #8 WEIRD PULP CVR
$9.99
Cover: Jacen Burrows & Michael DiPascale
Writer: Alan Moore
Art: Jacen Burrows
MR, Color, 40 pages
For the first time in Previews, copies of the incredibly creepy, fully-painted, Weird Pulp cover of Providence #8 are available. Limited to just 1000 copies
---
---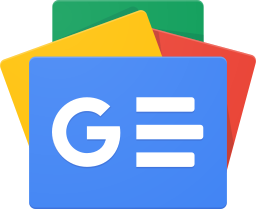 Stay up-to-date and support the site by following Bleeding Cool on Google News today!