'Deadly Class' #38: Marcus and Maria Return to Kings Dominion
[rwp_box_recap id="0"]
Issue #38 of Deadly Class was an emotional one, especially after getting caught up with the series through the graphic novels. These characters are so amazingly real to me, especially with the uncanny casting of the Deadly Class television series. Marcus, Maria, Saya, Billy, Petra, and Willie are all very compelling, sympathetic characters. Watching them get hurt, whether that be on screen or on the page, is pretty mortifying.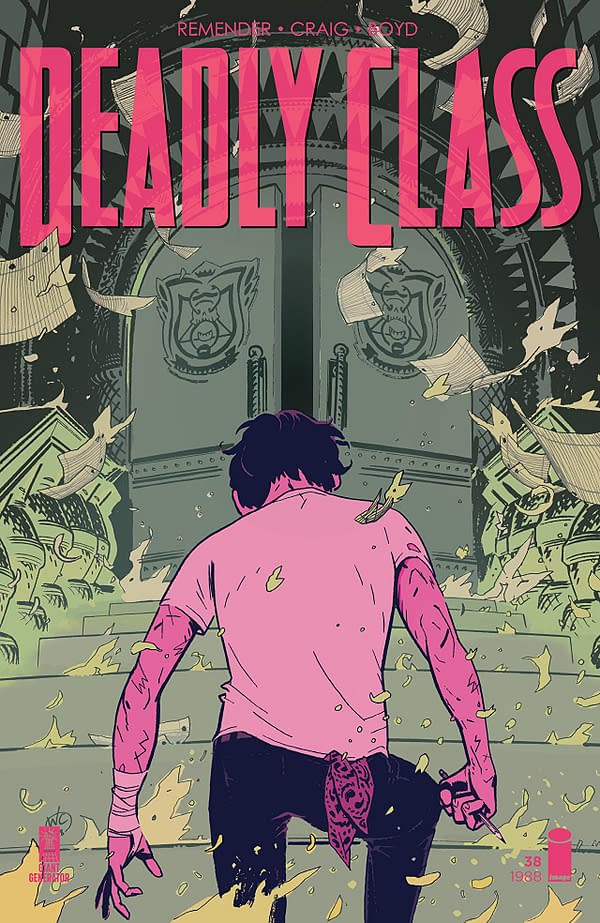 Oh, WARNING. I can't talk about this issue without HUGE spoilers from previous issues. If you're caught up with the book, I won't spoil this issue, but if your only exposure to Deadly Class is the television series, you're going to want to stop reading, go buy the graphic novels, and come back when you're caught up.
Okay?
Marcus and Maria have come back to Kings Dominion after surviving the Freshman Great Exam. They've been hiding out in Mexico, dealing with the grief of losing so many friends, and might have even stuck around if it weren't for a fresh batch of Freshmen tracking them down.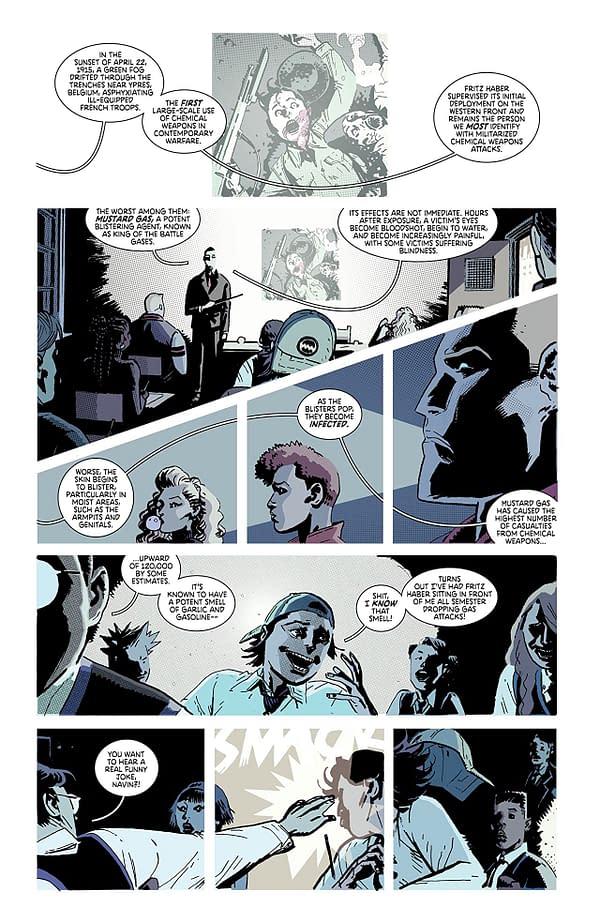 A lot of the student body is treating Marcus and Maria like celebrities, but is any of it authentic? And what game is Master Lin playing?
Now, the deadly duo find themselves enmeshed in fresh political hell, as Shabnam, Viktor, and Brandy viewing them as rivals for valedictorian. Marcus and Maria, of course, don't put up with of their posturing, and defend themselves through a united front.
Rick Remender once again puts his readers right in the thick of things, with a tightly-wound script that doesn't let up for one second. The ghosts of Marcus' friends haunt his memory of Kings Dominion, and his pain at his inability to keep them alive is palpable.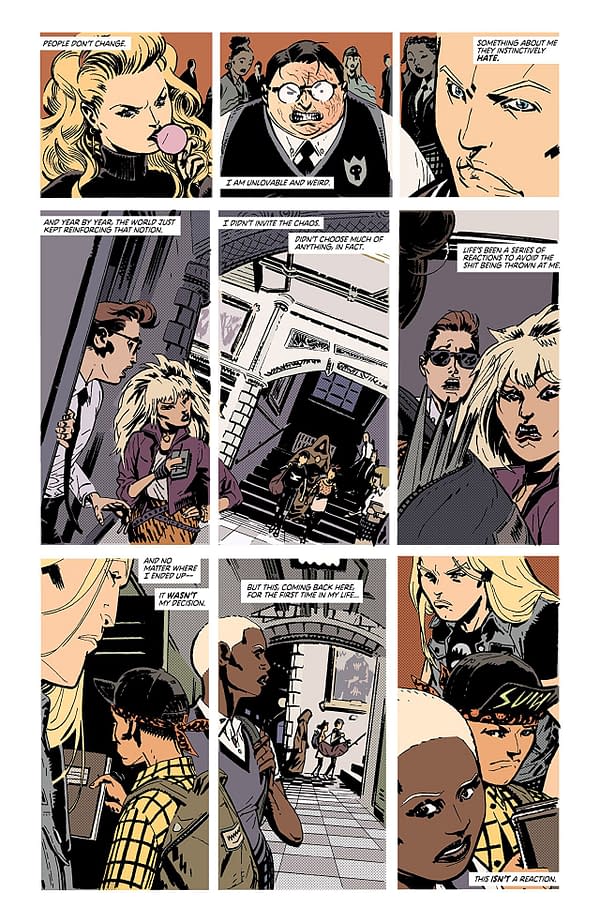 The machinations and schemes of this school and its student body is horrifyingly compelling, thrust along by Wes Craig's art. Craig's line work is choppy and frantic, with a punk staccato that propels each panel into the next. It's not lovely to look at by any means, but that doesn't make it any less fantastic to take in.
I can't recommend this book enough to people who enjoy high-stakes crime stories, well-written series, and anti-establishment manifestos.
And seriously, SYFY, renew Deadly Class already.
SUMMARY: Script: Rick Remender; Art: Wes Craig; Colors: Jordan Boyd; Letters: Rus Wooton; Editor: Briah Skelly; Published By: Image Comics; Release Date: May 8, 2019; Cover Price: $3.99; 30 pages
[rwp-review-ratings id="0"]
[rwp-review-form id="0"]