Eight Thoughts About Nine Comics – Ragemoor, DHP, X-Sanction, Uncanny X-Men, Catwoman, Generation Hope, The Mighty 7, Prophet And Infinite Vacation There's something about reading Richard Corben comics that just make me feel dirty. It's not the nudity, there's some of that sure, but it's the feel that every body, every creature is sweating. You can feel their bristles, their pores, even from these rounded, cartoonish, exaggerated caricatures. In Ragemoor from Dark Horse, this is a perfect approach to take, something unnerving in this tale of a haunted castle, where the very castle itself seems to be the supernatural entity. With Danny The Street making a return over at DC Comics, maybe it's time for a sentient landmark revival? Talking of revivals, that neatly brings me onto Milk & Cheese, appearing in this week's Dark Horse Presents, along with Evan Dorkin's Murder Family, more from Brain Wood, Cara Speed McNeil, Steve Niles, Geof Darrow and… well, me. Yes, the final chapter of The Many Murders Of Miss Cranbourne, surrounded by all sorts of comics stardom, I feel quite overwhelemed. But you know what? I'm even more excited by new Milk & Cheese…
Avengers X-Sanction #4 has a very peculiar cover, in that it depicts Spider-Man and Wolverine in different costumes than they wear in the comic. Odd. But what feels weirder in both this comic and Uncanny X-Men, also out this week, is how the Avengers and X-Men get along. They make a point of it, cooperating to take down Cable in one book, and dealing with alien menaces raining down on Earth in the other. Some people have complained that advance solicitations means that the reader already knows what's coming down the pipe in the next couple of issues, here the comic takes advantage of our knowledge and cheekily plays it up. Blind optimism in the face of oncoming but unseen doom. Also, is it me or does Unit look a little like what Widget became?
I've talked about how certain DC titles are going through changes in issue 7. Looks like Catwoman is as well, getting a dressing down from the internet her new fencing friend over her rooftop activities of late. And indeed the rest of the issue seems a lot more derring do, and despite the T+ rating, much more like something I'd be happier to show my daughter. The sexual content is innuendo, the violence is pulled back to something closer to a Saturday morning cartoon than Hostel. Although, naturally, I don't find it anywhere near as exciting or entertaining. That's right folks, I want to have my Catwoman cake and eat it.
While Generation Hope goes through their own at-least-a-few-things-you-know-are-wrong as one of their members is revealed to be a bit of a baddie and turns against the team in a rather David Cronenberg fashion. At least the others are able to keep their tongues in their cheeks, even if their minds seem to be elsewhere. Stan Lee is having an existential crisis of his own in The Mighty 7, having run out of ideas. Thankfully his ideas are rushing to meet him instead, crashing through walls, announcing their name while they do so and generally looking like the eighties. There's even thought bubbles! Prophet finds himself continuing his very alien mission but this time without an arm. Thankfully the future is proofed against that sort of thing and there's a workaround. You know, this is about the seventh's arm loss in comics recently, people should try and be more careful… You know, if John Carter had been a bit more like Prophet, maybe it would have done better. It probably couldn't have done worse, could it? Infinite Vacation continues to take readers on a real trip, here as realities start to twist around themselves, mixing photgraphs with warped topography as this romance-inside-a-dimensional-action-adventure continues to innoivate. If you're liking the storytelling trick in The Flash, but prefer it to have a story as well, this could well be for you.
---
---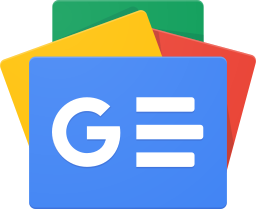 Stay up-to-date and support the site by following Bleeding Cool on Google News today!