So I pop into London for Free Comic Book Day. It's not as well observed in the UK as it is in the US, as UK shops have to pay extra shipping charges to get the books over. But there's always some presence.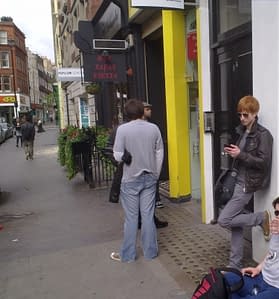 There's a small crowd outside Orbital Comics at 10 am this morning. Emphasis on the small. The shop hasn't opened yet, but I get the feeling Forbidden Planet just up the road will have.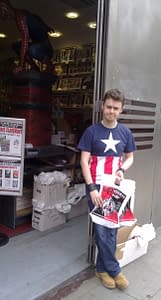 And look, indeed they have. And they've got an employee in a Captain America T-shirt handing out goodies. I'll get one of those on the way out I think.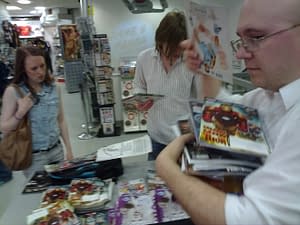 There's a table with a smattering of Free Comic Book Day titles, not a great deal to be fair, no War Of Supermen, no Owly or Stuff Of Legend, but I'm happy to pick up Irredeemable/Inconsequenial, the DC Kids book for my kids, Matt Fraction and Romita Jr's Iron Man and the Radical sampler. Oh and a black ring. Can never have too many black rings. I buy the new Dodgem Logic #3 and DV8 #1 and make my exit – it's starting to get a bit busy.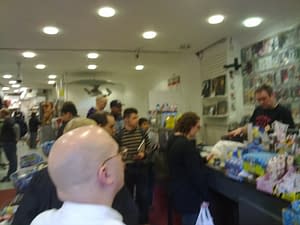 On my way out I meet Captain America man and pick up a bg – and oh look, Stuff Of Legend, Mouse Guard and another black ring. Sweet. I walk past Comicana, no Free Comic Book Day going on there, over to Gosh! where they have a very limited selection (but I do get a War Of Supermen and a special London free newspaper publication called Paper Science to promote the upcoming second volume of Solipsistic Pop and the website www.wearewordsandpictures.com and it's an absolute delight. Pages of comics in a newspaper format – and free.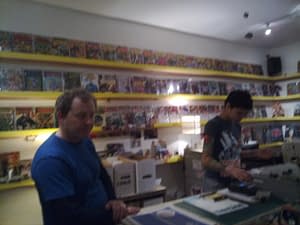 So I make my way back to Orbital. Who have a full range of Free Comic Book Day products but are restricting them to three per paying customer. Which gives me an excellent excuse to pick up the Don Anything collection of Bleeding Cool columns by Warren Ellis. And grab a Fractured Fables, Owly and Doctor Solar. Job done! And they've got stacks of Paper Science here too, turns out Orbital are doing a WeAreWordsAndPictures event this afternoon and are also putting up a Gary Erskine original art display bonus!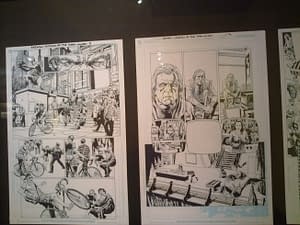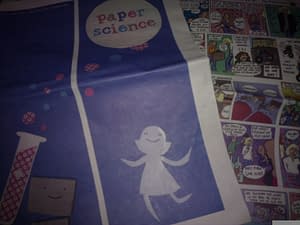 I've got to get back home (by way of a pint with a Popbitch a co-conspirator that I bumped into) for family stuff. But I've seen early morning crowds, lots of free comics and even bought a few bits of pieces while I'm at it.
So… how was your Free Comic Book Day? Let me know at richjohnston@gmail.com
Enjoyed this article? Share it!