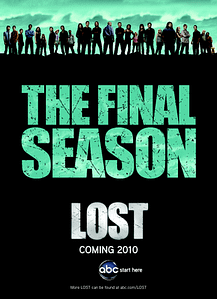 As the US and the UK await the sixth final series of Lost, the Reduced Shakespeare Company, famous for their Complete Works Of Shakespeare, performed in one hour, are doing their own version.
Along with UK broadcaster Sky, The Reduced Shakespeare Company has condensed the first five series of the show into a ten minute performance that will debut live in front of an audience of Lost fans, with a video introduction by Lost writers Damon Lindelof and Carlton Cuse, in Covent Garden, London next Thursday at 7.30pm.
So if you've got your theories as to how Charlie ended up with the fuselage survivors, how Jack could fall through a bamboo forest or what the hell was up with Walt's comic book, then send your e-mail address, a guest's address and your phone number to lostonsky1@sky.com
Lost starts again on ABC on Feb 2nd and on Sky One on Feb 5th (and as I dropped the Sky subscription package, I will have to find… other means to follow the show.)
Enjoyed this article? Share it!