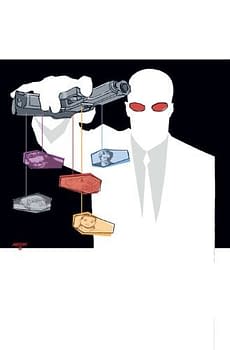 It's not out until April. But the 100 Bullets: The Deluxe Edition Book 4, with a UK price of £37.99 is currently on Amazon.co.uk for £9.59.
It was previously listed with a wrong initial price and a discounted price based on that. Now the initial price is correct, but the discounted price has dropped even further. It is, rather appropriately, a steal.
Nothing else appears to have had such a serious price drop ahead of publication, it feels like someone might have entered the wrong information in when trying to correct an earlier mistake.
So shops, readers, whoever you are, you might want to fill your boots…
Enjoyed this article? Share it!