Gorgeously Illustrated "Call of Cthulhu" Book Available Now from Free League Publishing
There have been a ton of editions of Call of Cthulhu published over the (close to) last century, but not all of them should be considered equal. Part of the lure of Call of Cthulhu is the imagery that it evokes, and there have been a handful of illustrated editions that have captured that… but not many.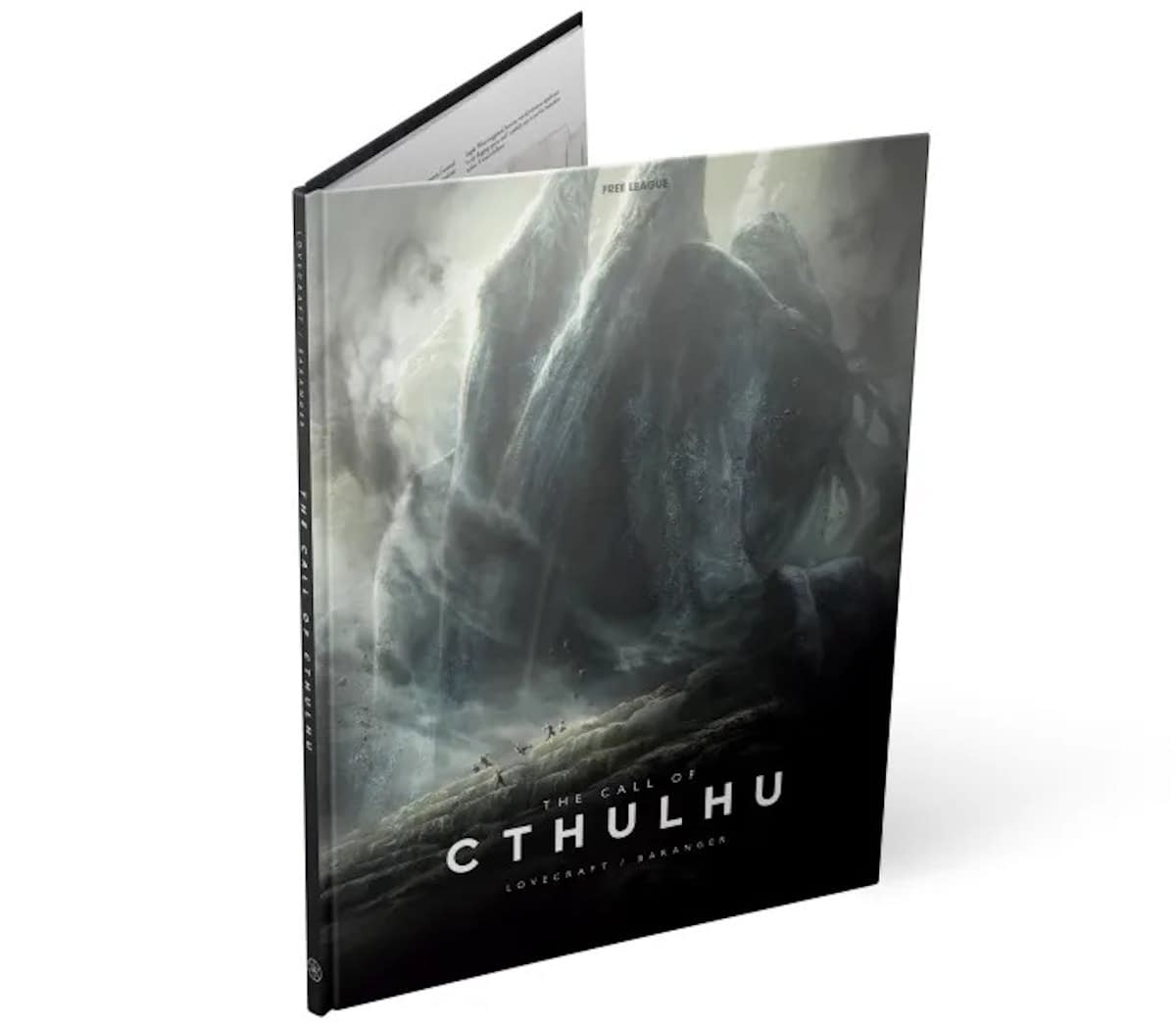 Free League Publishing just released details of a gorgeously illustrated edition of Call of Cthulhu with artwork from François Baranger. Here's more on the book from the publisher:
The stars are right. On October 31, François Baranger's massively illustrated edition of H.P. Lovecraft's iconic story The Call of Cthulhu will be released by Free League Publishing, in partnership with Design Studio Press. A true classic of American horror literature, The Call of Cthulhu is tale of the weakness of the human mind when confronted by powers from beyond our world.

H.P. Lovecraft is a giant of horror literature and popular culture. Since the 1920s his short stories and novels has spellbound generations and influenced countless games, comics, novels, records and films. His short story The Call of Cthulhu, written in 1926 and first published in Weird Tales in 1928, is an absolute classic. Now, french artist François Baranger presents the ultimate illustrated version of the story. Baranger's The Call of Cthulhu is a 64-page hardback book in the huge 262X350mm folio format, bringing Lovecraft's horror to life with lavish, full-spread images.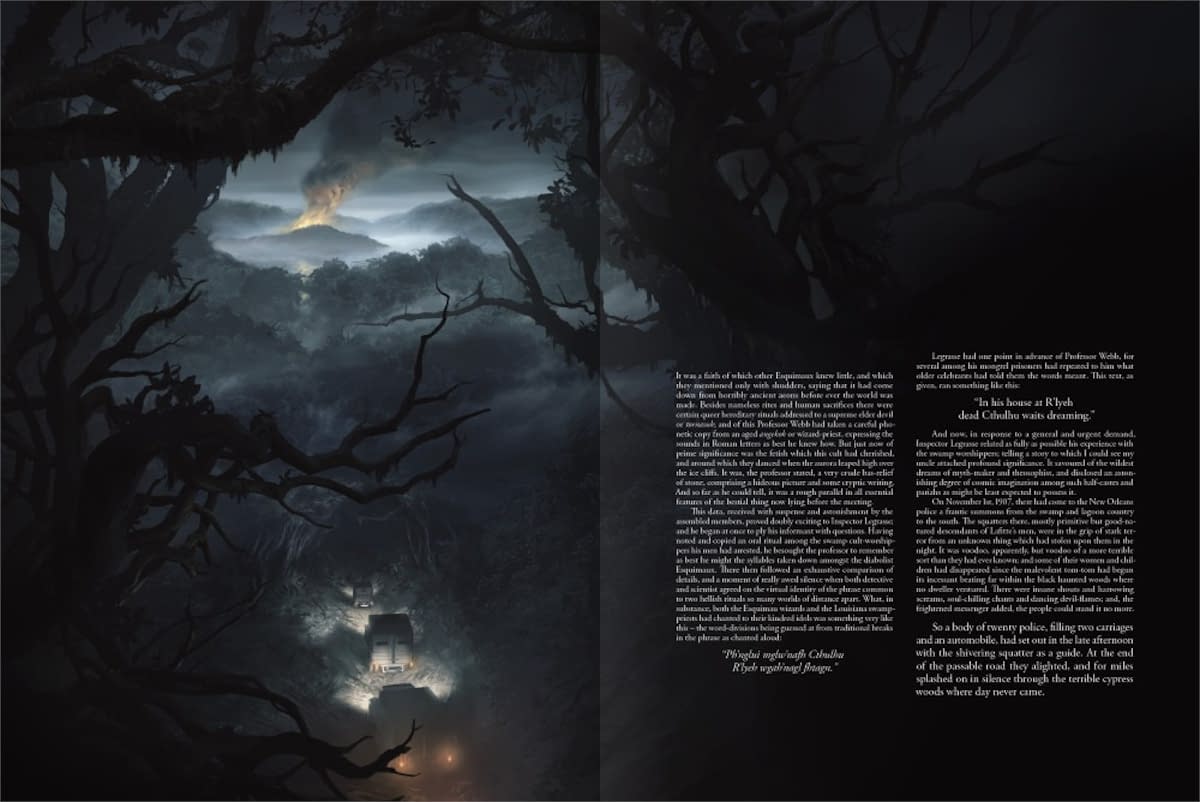 François Baranger may not be a household name, but you are probably familiar with his work. He was a concept illustrator on some of the Harry Potter movies, as well as Clash of the Titans and Beauty and the Beast. He also worked on the Heavy Rain and Beyond: Two Souls games. His work on The Call of Cthulhu is lush and richly evokes the somber mood of Lovecraft's work.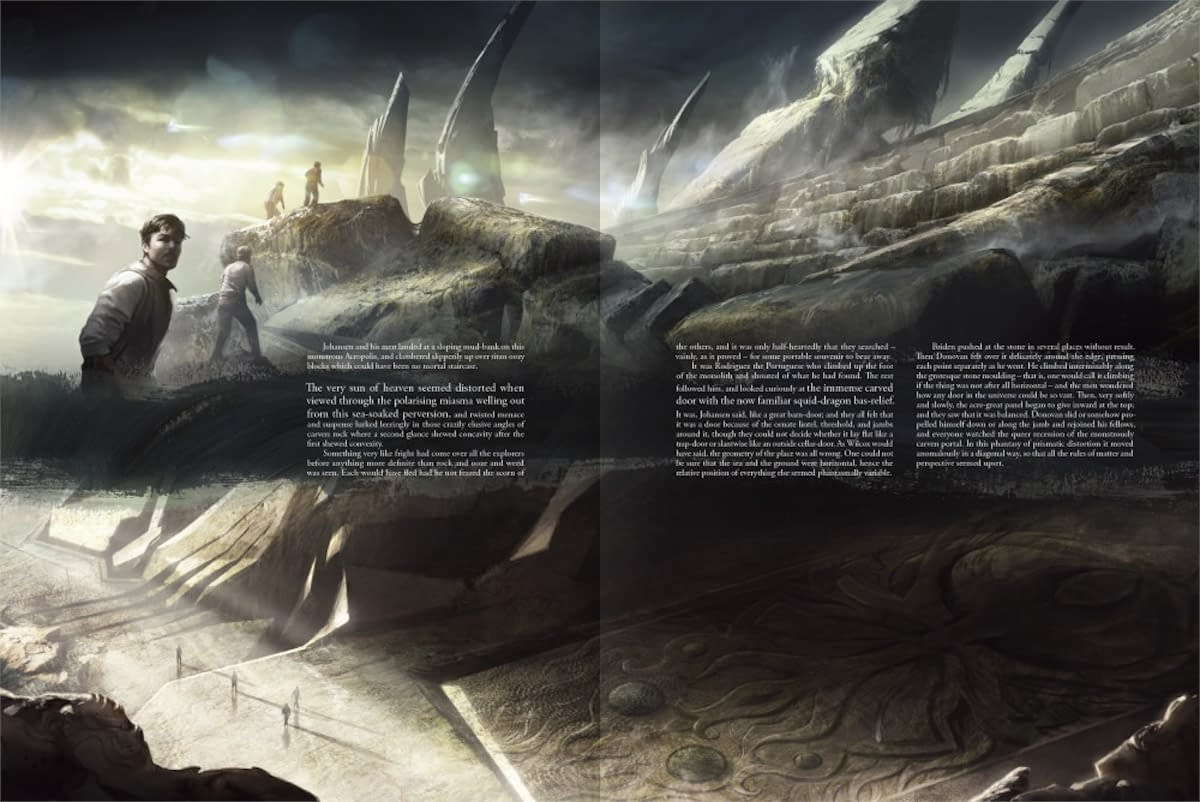 The Call of Cthulhu is already available for about $30 from Free League Publishing, and should be hitting booksellers around the world on November 5th.