Is This Green Lantern Corps? Or Green Lantern SAW?
DC issued a preview of the new Green Lantern Corps #1 to Comic Book Resources by Peter Tomasi, Fernando Pasarin and Scott Hanna.
Featuring an unknown enemy attacking a Lantern installation, in a detailed Bryan Hitchy style, which sees a prisoner feeling gutted.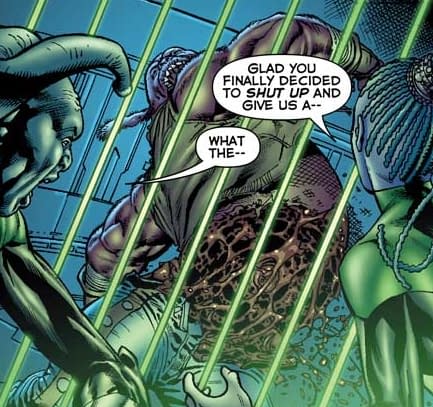 A Lantern losing his head.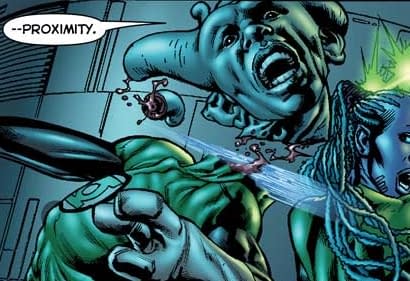 And another Lantern half-cut.
The rating on this book?
T For Teen. Or "Appropriate for readers age 12 and older. May contain mild violence, language and/or suggestive themes."
Emphasis mine…