Jack Kirby Never-Animated Characters To Be Revived Jack Kirby created and co-created so many iconic characters, from the Fantastic Four to Mister Miracle, from the X-Men to Devil's Dinosaur, from Hulk to Darkseid. So what if you were to uncover a whole host of Jack Kirby characters that the world had never seen? Back in the eighties, Kirby worked for Ruby-Spears Productions and created a whole universe of characters for toylines and cartoons that never saw release.
These include Roxie's Raiders, a Lara Croft style team. Golden Shield, about an Mayan hero revived to save the world in the year, that's right, 2012. A magician superteam Warriors Of The Illusion. And The Gargoids, scientists infected with superpowers from an alien virus. Supervillain team The Bad Guys. An X-Men-like private group-for-hire, Bodyguards. A fantasy tech series Drogonspies. And many more.
The 600 unused production boards are regarded as unequivocally work-for-hire by both the studio and the lawyer Marc Toberoff, who is representing the Jack Kirby estate in its battle with Marvel and Disney. They were created at the studio inbetween assignments on projects such as Thundarr the Barbarian. Which means a whole new line of Jack Kirby characters to suddenly be adapted into comics, animation, toys, whatever. And Joe Ruby and Ken Spears of the original studio have teamed up with Land Of The Lost's Sid and Marty Krofft to exploit them fully.
It's another example of the prodigousness of Jack Kirby through his career. And a sad reminder that Kirby probably got paid more for doing this amount of work than for creating all the characters that are currently earning hundreds of millions of dollars for movie studios. ---
---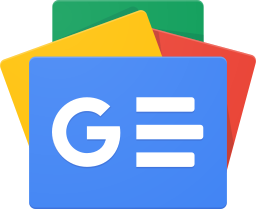 Stay up-to-date and support the site by following Bleeding Cool on Google News today!