Posted in: Recent Updates | Tagged: john romita jr, Kick Ass, Mark Millar
---
Kick Ass Tracking Relatively Low? (UPDATE)
UPDATE: We received the following letter. Now, we didn't know the data we printed was copyright to anyone, Nielsen or otherwise, and there wasn't any copyright information – and Timonthy Murray still hasn't given any proof that this even is Nielsen data and why said analysis wouldn't be covered by fair use… but anyway, we're nice folks, the scans have been removed. But the analysis has not. The article follows:
—
While the tabloid press in the UK are finding little to talk about that isn't Kick-Ass, in the US it's a different story. Despite very positive geek-coverage, mainstream tracking is low, below another movie released on that date, Death At A Funeral, a remake of a British comedy film – and I'd heard of neither. Although, of those who are aware of it, more have a definite interest.
Obviously these numbers will improve before release date. But I'm told for the kind of film Kick-Ass is, those numbers should be better by now. I'll keep an eye out for updates. (image showed Death of A Funeral outperforming Kick Ass in terms of Awareness 62% to 50%, but not in definite interest, 33% to 36%). Kick -Ass performs better for males under 25, but poorly with females over 25)
Compare this to, say, Clash of The Titans and Tyler Perry's Why Did I Get Married coming out next weekend. (Clash has awareness of 81% and interest of 51%, Tyler has 61% and 29%)
Now of course, these films are two weeks closer to release than Kick-Ass, with all the last-minute of publicity and advertising that goes with it. But here's how they were doing at Kick-Ass's stage.
Let's look at how other recent films tracked around three weeks before release date. (Bounty Hunter has 73% and 33%, Diary Of A Wimpy Kid has 42% and 25% while Repo Man has 45% and 27%)
So, better overall than graphic novel-competitor Diary Of A Wimpy Kid and Repo Man, but Kick-Ass isn't reaching across demographics like they did. And for those who go to the cinema as couples or as a group, that's essential. Right now, women over 25 are not interested in going to see Kick-Ass. And may make their partner go to see Death At A Funeral instead…
If I was in charge of US marketing I'd start going after the over-25 women right now. Certainly that demographic were laughing and enjoying the movie as much as anyone else in the screening that I attended – it's possible that the marketing has not been addressing them, or has been turning them off.
Of course Mark Millar's new comic book, Nemesis is out this week. I've had my say here, but reviews from the bigger comics media haven't been overwhelmingly positive. IGN says "the ideas just kind of sit there while Millar and McNiven wave their hands and try to grab our attention with violence and potty language." CBR writes " It's a predictable and surprisingly boring comic, moving through the paces at a plodding speed with nothing out of the ordinary." And both Newsarama and Comics Alliance are strangely ambivalent, with "And although it may not have a higher message, if you're looking for a violent opening to a book that is more kick-ass than Kick-Ass, go give Nemesis #1 a look" and "Chances are, you already know if you're in the target audience for this. If you are: you'll probably think it's a whole lot of fun. If not, you'll probably find it childish and pointless. For Millar and McNiven, though, I think it's safe to say "Nemesis" is a huge success" respectively." Even the Millarworld posters seem to be reflecting a more muted response.
Although as Mark Millar has pointed out, Marvel are already printing a five figure second printing. Unless of course he's photoshopping them all…
---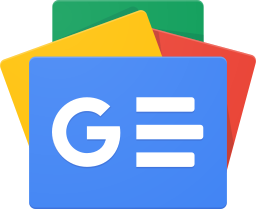 Stay up-to-date and support the site by following Bleeding Cool on Google News today!