Live(ish) From The Games Shop – Lego The Hobbit, Titanfall 360, Goat Simulator, Shannon Tweed's Attack Of The Groupies
By Jared Cornelius
Welcome back readers to another week of Live(ish) From The Games Shop. This week is about as light as it gets, with only one major retail release, and a console port playing catch up. Don't fret though there's still so much out there I'm sure one quite week won't hurt anyone. Lego: The Hobbit, continues Warner Brothers Games tradition of light charming epics based around the colorful building blocks. Following the Lego formula you'll be thrust into a stylized interpretation of Peter Jackson's The Hobbit trilogy and be given a brick built Middle Earth to explore. An undoubtedly huge cast of Lego Tolkien characters are available for you adventuring as the game takes you through the movies big set pieces in a cartoonish fashion. Lego The Hobbit will cover the first two movies in the trilogy with There and Back Again released as DLC alongside the movie. If you've never played a Lego game they're really charming and I'd whole heartedly recommend them to fans of the Swedish bricks, Tolkien fans, parents, kids, these games are fun for the whole family. Lego The Hobbit was released Tuesday for everything that play's video games. Titanfall released this week on Xbox 360 about a month behind its Xbox One big brother. I haven't heard anything about this version of the game and it's going to be interesting to see if this can hold up next to the next gen version.
So that's really it for the week, there's also Final Fantasy: A Realm Reborn for PlayStation 4, but everyone's busy with The Elder Scrolls Online as best as I can tell. So with such a light release calendar this week, here's a quick couple of games that fell through the cracks last week.
Goat Simulator, it's not an April fool's joke it's the real deal. Live your real life fantasy of chewing on tin cans and grazing. In all seriousness even developer Coffee Stain Studio's admits it's kind of dumb. Being dumb didn't stop them from making it though, it as gameplay revolves around destroying as much as you can as a goat. Goat Simulator also comes with Steam Workshop support so you can design your own levels and goat! Its $10 bucks and available on Steam right now. In what was my biggest surprise of last week a company called Googi Games released Shannon Tweed's Attack of The Groupies. Please let that sink in…Shannon Tweed's…Attack of The Groupies. Someone made a game about an actress/ancient Playboy Playmate. After the initial shock wore off I looked and discovered that this wasn't an April fool's joke either. The game is basically Plants vs. Zombies repurposed with, "Cougars, Slugs, Beauty Queens and Bimbos" all of which Shannon has apparently had enough of. The game also features "celebrity characters" to unlock but to what level of celebrity remains to be seen. Please go directly to this article I wrote about licensed video games, for more on why this exists. Oh and I guess this game is available on Steam.
Well I don't think I can end this week on anything stranger then Shannon Tweed tower defense, so remember to check out my other regular column Typing on The Dead, Bleeding Cool's Walking Dead recap. I also write various games based articles for Bleeding Cool every week, you can find out about them by following me @John_Laryngitis on Twitter where I shamelessly plug everything I do.
Jared Cornelius is some guy from New Jersey's coast who thinks GWAR is so much cooler then KISS. If you'd like to discuss why one is heavy metal and one is wuss rock contact him @John_Laryngitis on Twitter.
---
---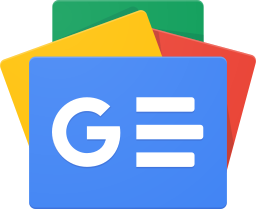 Stay up-to-date and support the site by following Bleeding Cool on Google News today!