Mark Millar Launches KaPow Comic Con London
We said the London Super Hero Comic Con would have trademark problems…
Mark Millar has launched the KaPow Comic London, scheduled for April next year.
[vimeo]http://vimeo.com/17223670[/vimeo]
Guests include John Romita Jr, Frankie Boyle, Leinil Yu, Dave Gibbons, Frank Quitely, Mark Millar, Bryan Hitch, Olivier Coipel, Stewart Lee, Kevin O'Neill, Paul Cornell, Noel Clarke, Steve Dillon, Mike McMahon, Brian Bolland, Andy Diggle, Jock, Brendan McCarthy, Brett Ewins, Eric Stephenson, David Lloyd, Matt (2000AD) Smith, Pat Mills, Steve Yeowell, Kieron Gillen, Frazer Irving, Liam Sharp, John McCrea, Andrew MacDonald, Nick Landau, Sean Phillips, Duncan Fegredo, David Hine, Adi Granov, Simon Furman, Chris Weston and Al Ewing.
Tickets cost £25 ($40) for the weekend (plus transcation charges), or £15 ($24) for one day, or a VIP Ticket for £175 ($275) with full access to panels, entry to an advanced screening of Mark Millar's Miracle Park, access to VIP drinks areas, and a goodie bag full of rare merchandise and a signed Kick Ass #1.
Located in North London in Islington at the Business Design Centre, (full capacity, 5000, with stalls and booths, around 3000) – and not Central London as the video (and Dave Gibbons) suggests. Both Marvel and DC are being promoted as attending, which hasn't happened since one of the Kev Sutherland conventions a fair few years back – and of course CLiNT Magazine, which may explain their abscence from MCM Expo. They are also launching their Stan Lee Awards, as a rival to MCM London's Eagle Awards.
And while Mark Millar is pushing this as the UK equivalent of San Diego Comic Con, there's an issue – in that it's smaller. The full attendance could fit into Hall H of San Diego twice over. And MCM London gets ten times that many.
What does that mean? It means that tickets are going to sell out fast. It means I'm buying mine now.
UPDATE: Heh, I can't yet, it's seems the ticket software has broken. It is just like San Diego Comic Con then!
UPDATEx2: Back up. Just bought my ticket. With PayPal too, how nice.
UPDATEx3: And here is is. Note it's Marvel and DC panels rather than booth prescence. Might just be creators working on Marvel and DC books…
Interestingly a few of the links on the page aren't working- and betray the events' original name… such as http://360inhouse.co.uk/superherocon/
---
---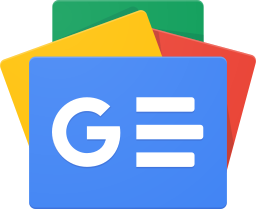 Stay up-to-date and support the site by following Bleeding Cool on Google News today!