Posted in: Comics, Recent Updates | Tagged: Comics, entertainment
---
How Marvel Comics Won The November 2016 Marketshare This month, Marvel easily won the marketshare battle in the North American direct market, with a massive gap opening up between Marvel and DC Comics. A reversal of fortune. But how was that battle won?
Well, it's useful to define how the statistics are measured. They count the sales of comics by publishers to comic book stores in North America, as well as conventions, bookstores and subscription boxes who order through Diamond Comic Distribution. Not how many are sold to customers, the only chart making any attempt to cover that is the regular Sunday Bestseller chart on Bleeding Cool and that is only with a small self-selecting section of retailers.
It is not how many are sold to customers, the only chart making any attempt to cover that is the regular Sunday Bestseller chart on Bleeding Cool and that is only with a small self-selecting section of retailers.
Which means when Marvel launch 1:100, 1:1000 tiered cover variants for collectors and exclusive retailer variants covers, that can bump up the numbers massively. And retailers can make big money off the special and rare versions of those comics, not necessarily needing to sell any of the standard copies that they ordered to qualify for them. So the standard copies can be dumped or sold off at a massive discount and the retailer can still make a profit from the exercise. And, as Bleeding Cool has been noting, Marvel has been increasing the number of exclusive retailer variants to around 7-8 a month, which DC only seem to manage two.
But also – what even counts as a sale? It's not just the numbers of comics that retailers orders and pay for, but it also includes the numbers of comics that a publisher sends for free, without being asked.
Marvel also employs discounts, giving large price cuts to retailers if they order enough of certain titles, which can make it more profitable for some stores to order more than they can sell, if they get a discount on the entire order. If you are getting an extra 15% off on top of your usual discount, but order 30% more as a result, you still pay less.
And then Marvel makes off-the-record deals with certain stores, sales calls reporting increased discounts, free copies and more attractive deals made to the bigger stores the closer it comes to sale time.
How can you tell when any of this is going on? You look at what few reported statistics we have.
Take last month's chart-topper from Boom! which saw Escape From New York/Big Trouble In Little China #1 top the units chart thanks to being included in the most recent Loot Crate and gaining an extra 500,000 sales. It only played sixth in revenue, thanks to the massive discount Loot Crate received.
While Doctor Strange And The Sorcerors Supreme #1, third in sales only made eighth in dollars, due to the discount given to the Marvel Collectors Corps box for their exclusive variant.
Aside from the boxes, you can see evidence of the real deals going on. Amazing Spider-Man #19 was 24th on the quantity sold but 12th on the dollars brought in. It was a $4.99 book after all. But Death Of X #1, 18th on the quantity sold, brought in fewer dollars, at 13th place, even though it was also $4.99.
Why? Because retailers who ordered 175% of their orders for Extraordinary X-Men #7, which will have been most retailers, got an extra 15% off the cost in addition to their retauiler discount. So the comic raised less money despite having a higher chart position.
The other big aspect is that Marvel have been handing out free copies of comics, upping retailer orders for free. November's IVX #0 saw all retailers get an extra 50% of copies for free. That all adds up on the unit sales and marketshare – but doesn't affect the dollar ranking.
Add these all together and you have the answer. Even though Marvel Comics titles cost more than DC Comics, by a third, their share of dollars is less than their share of sales, when traditionally it is the other way around. This is deliberate strategy to increase their numbers.
But it is working. Because even if you discount the until sales for being vulnerable to this kind of manipulation, it has still worked as Marvel's dollar marketshare is above that of DC, even if by a lesser amount. The retailer variant covers wouldn't be ordered if they didn't make money for the retailers. So right now, here and today, Marvel makes more money for retailers than DC Comics. And while Bleeding Cool's Bestseller lists records individual title sales to customers, with DC ruling the roost most weeks since the Rebirth – it does not record the revenue that stores make.
All hail the angel Gabriel.
---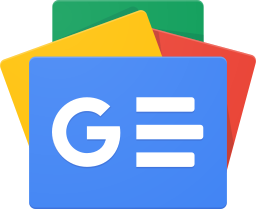 Stay up-to-date and support the site by following Bleeding Cool on Google News today!