Punisher and Hunt for Wolverine spoilers below…
Because this week, Hunt for Wolverine: Mystery in Madripoor #4, rid itself of the Psylocke problem. A white British character Betsy Braddock, Psylocke, who almost 30 years ago saw her body switched to that of an East Asian ninja assassin with all the tropes and accusation of cultural appropriation that this brought in the years since.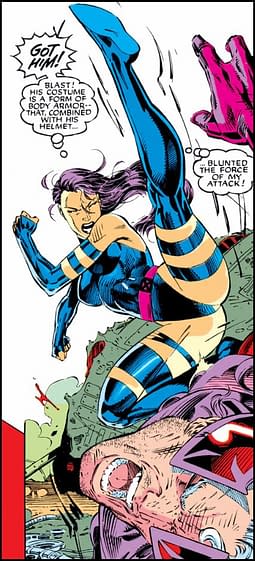 And this week, switched back again.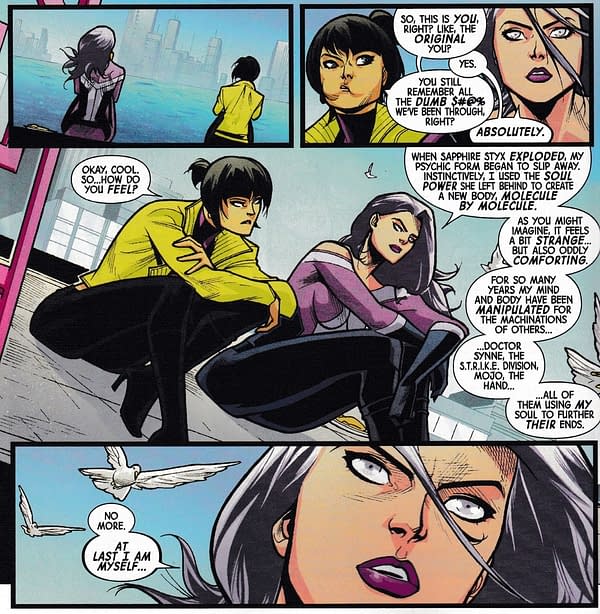 Though the character still exists in her previous form as well — possibly the reviving/splitting of Kwannon to her original body?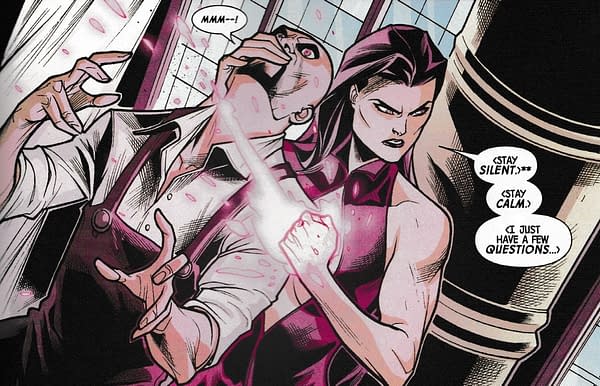 While over in The Punisher #1, we have an appearance of The Mandarin from the '60s. A character who first appeared in Iron Man looking like this.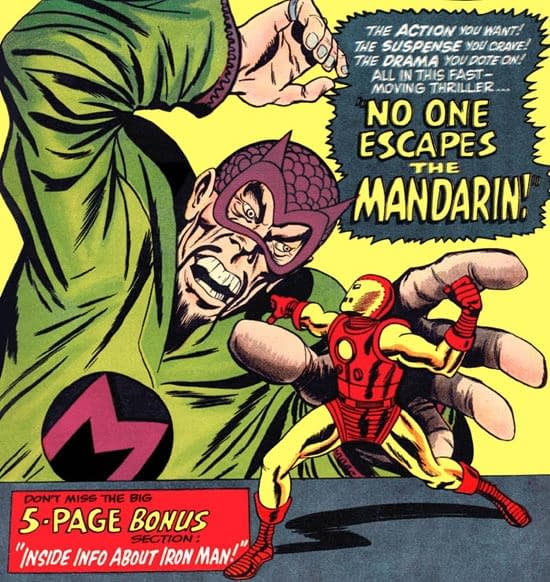 Though he has been reimagined over the years.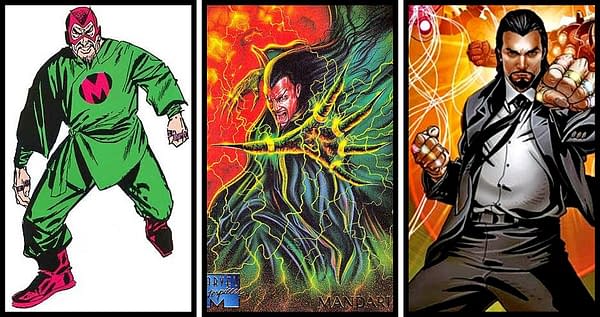 Still, Marvel writer Marjorie M Liu once wrote:
The Mandarin is pretty much a direct descendent of the Fu Manchu yellow peril caricature-at best Orientalist, at worst, racist. The diabolic Asiatic is a hoary Hollywood staple – one of many stereotypes that Asian Americana have long had to endure – whether it's the Fu Manchu, the Kung Fu master, the Dragon Lady, or the bucktooth nerd.
And today? The wielder of the rings may have met his match.
And he now appears to have been dispatched in a rather permanent fashion.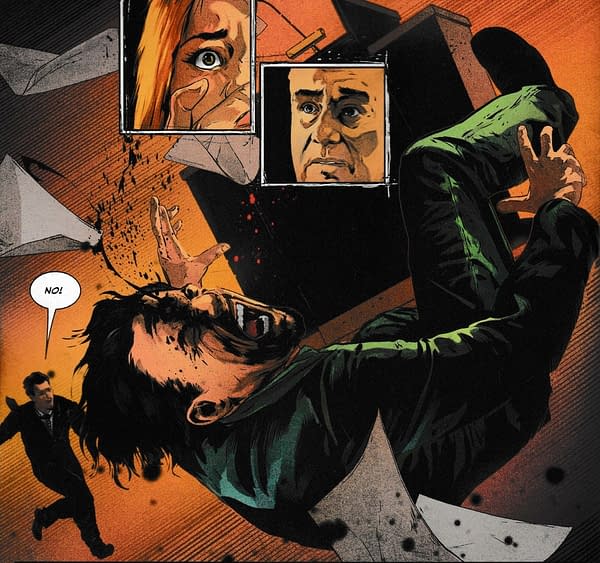 Was that the Punisher? It would be his style, even at the UN, to never compromise when it comes to war criminals, even as a leader of a nation finally (potentially) coming into the light (albeit with the help of Hydra). But we didn't actually see his finger on the trigger….
Of course this is Hydra. When one Mandarin falls, two shall take his place…
PUNISHER #1
(W) Matthew Rosenberg (A) Szymon Kudranski (CA) Greg Smallwood
YOU CAN TAKE THE PUNISHER OUT OF THE WAR MACHINE…
Punisher no longer has the War Machine armor, but he retained his newly acquired taste for big game, and he's hungry for more. However, the paths to such perilous pursuits are fraught with dangers bigger than any Frank has faced before, and this lone wolf could use otherworldly help on his way up to the world stage. MATTHEW ROSENBERG continues pushing the boundaries of the Punisher, and now joined by acclaimed artist RICCARDO BURCHIELLI (DMZ, Northlanders) Szymon Kudranski, this is the book Punisher fans will be talking about for years to come!
Parental Advisory In Shops: Aug 22, 2018
SRP: $4.99
HUNT FOR WOLVERINE MYSTERY MADRIPOOR #4 (OF 4)
(W) Jim Zub (A) Thony Silas (CA) Giuseppe Camuncoli
ONE OF THE X-MEN IS CHANGED FOREVER!
Past and present clash in final battle on an island of secrets and sin! What darkness lies within Sapphire Styx?
Can a ghost from the past save Psylocke from oblivion?
Parental Advisory In Shops: Aug 22, 2018
SRP: $3.99
Enjoyed this article? Share it!