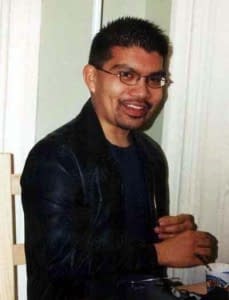 Bon Alimagno, Editorial Director of Harris Publications, has been snatched by Marvel to be their new talent co-ordinator, replacing permanently Chris Allo who left Marvel in sudden and unexplained circumstances.
I understand that temporary replacement CB Cebulski will stay on at Marvel as David Bogart continues to reshape the Talent Management department. Bogart used to be editor-in-chief of Harris himself, hiring the likes of Mark Millar, Alan Moore, Grant Morrison and Warren Ellis on the Vampirella title.
Similarly when Bon edited the Vampirella title, he recruited Priest and Mike Carey to the book. It seems to be a new career path at Marvel – edit Vampirella.
Or in Joe Quesada's case, draw it.
Harris are a small but prominent publisher based in New York, which makes it an easy pool of talent for Marvel to draw on – especially when they socialise together.
Enjoyed this article? Share it!