Marvel's Iron Fist: Danger Hits Close to Home for Danny in Season 2 Trailer, Poster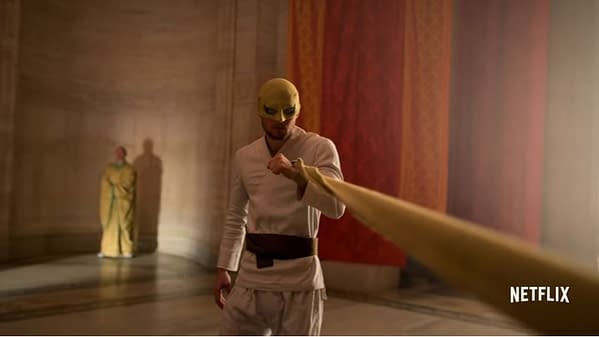 If the second season of Marvel's Iron Fist is even half as good as the trailers/teasers released for it have looked, then Netflix might be witnessing one of the biggest season-to-season turnarounds since Buffy the Vampire Slayer (you know I'm right). Now with the streaming service having released a new trailer for the upcoming season, we see that the series is building from its less-than-beloved first season by making Danny's (Finn Jones) season 2 "big bad" someone who hits a little too close to home.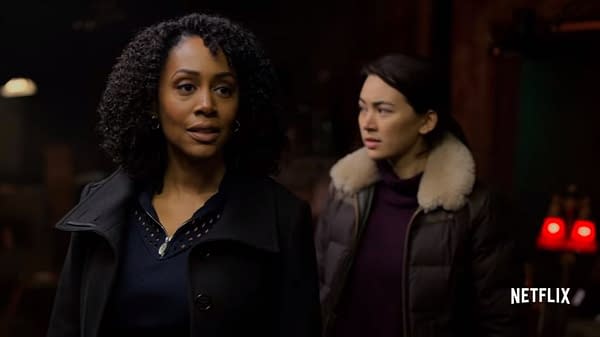 As we can see from the trailer below, Danny's pushing himself into overdrive and working overtime to keep the city safe — with Colleen (Jessica Henwick) concerned for his health and questioning his real motivation for fighting. Looks like Danny's going to have some "motivation" knocked into him in the form of Davos (Sacha Dhawan), a former student of K'un-Lun who trained with Danny and is jealous that he was passed over as the Protector. When Davos claims "The Iron Fist" for himself, Danny's going to need a little butt-kicking assistance from his friends — and that means the Daughters of the Dragon: Colleen and Misty (Simone Missick):
Iron Fist Season 2 features ​Danny Rand (Finn Jones)​ ​as he fights against the criminal element corrupting New York City with his kung-fu mastery and ability to summon the awesome power of the fiery Iron Fist.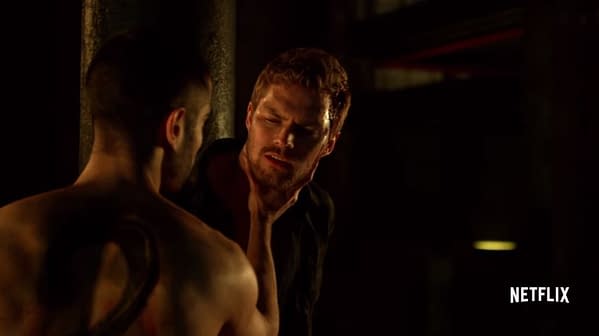 Season 2 furthers the transformation of Danny​, a character with a fish out of water coming of age story making his way in a harsh new world, battling to work out who he is. This season, Dann​y​ has promised that with Matt Murdock gone, he will step up and protect his city. ​But a sinister plot twist threatens his very identity ​and he must conquers his villains to protect the town and people he holds close to his heart.

​Marvel's Iron Fist Season 2 stars Finn Jones (Danny Rand), Jessica Henwick (Colleen Wing), Sacha Dhawan (Davos), Tom Pelphrey (Ward Meachum), Jessica Stroup (Joy Meachum), Simone Missick (Misty Knight) and introduces Alice Eve (Mary Walker).