Monday Runaround – Blame It On The Batman
StoreWatch: Ace Comics in Colchester to celebrate thirty years in business.
"I have seen big chain stores come and go and here I am. I might have moved about, but I have learnt it does not really matter where I am. We are doing just as well here as we did when we were in the High Street."
CookWatch: Feeling peckish?
"Just Add Ink: A Comic Book Cookbook" features illustrated recipes, food tips and food-related comics from Minnesota's comic art community. The book features pieces by such as Ken and Roberta Avidor, Kevin Cannon, Zander Cannon, Danno Klonowski, Erik Nelson, Steve Stwalley and dozens more. The book will be available in both physical and digital form, and a release party will be help at Altered Esthetics, 1224 Quincy St. NE, on Friday, Aug. 5 at 7 p.m.
AnalysisWatch: Boomtown takes on Phonogram.
Gillen suggests that the desire to return to a meaningful world is itself a source of power. We do not need to recognise the truth of either Christianity or ancient paganism in order to realise that both of those worldviews once shaped the world and that their shapes and forms live on in theories and ideas born of this current moment. Part of Christianity's power derives precisely from the fact that God is dead and that people are still struggling to come to terms it. We may be children of an absent Father but we are still children.
GutterWatch: Talking in thin white spaces;
As artists got more creative with layouts, gutters stopped being a hard-and-fast rule. Often, thin black lines supplanted the thick white gutters of the past. Characters broke across gutters, spilling from one moment into the next. Panels started stacking, with subsequent panels sitting on the ones before and vice versa.

So what was the benefit of all of this? Freedom. Creativity is about choice, and these innovative artists developed an entirely new technique for storytellers to use. This is Computo the Comic Link Conqueror speaking. I come for your women. But for now I merely collate comic-related bits and pieces online. One day I will rule. Until that day, read on.
They say I am a work in progress. The fools.
Eli Roth to design Hostel theme park attraction | Film | guardian.co.uk
Ever fancied being the star of your own torture porn flick? Hollywood's Universal Studios theme park will soon be offering the next best thing in the form of a Hostel-themed attraction designed by the cult horror film's director, Eli Roth.
'Flashpoint' grounds fantastic in reality with fourth issue – USATODAY.com
Even in an alternate universe where iconic superheroes are wrecking the world, pizza, juice boxes and President Obama help ground DC Comics' event series Flashpoint in reality.
Authorities: Man Attempts To Steal Police Officer's Car, Blames It On Batman – News Story – WPXI Pittsburgh
According to the criminal complaint, Calamosca told the detective that he was an actor working for the Batman movie that was being filmed in the area and his actions were just part of the script.
DC Women Kicking Ass – New art, new insight into the design of Batwoman
During the Prism panel, Chip Kidd, the graphic artist who has worked on numerous DC book designs, said that Ross based Batwoman's face on the actress Traci Lords. I hadn't heard that before.
'The Dark Knight Rises,' Day 3, Pittsburgh
The movie is shooting Wednesdays through Sundays, so there will be no activity Monday and Tuesday. So stand down and regroup for Wednesday and Thursday when the majority of filming will take place within the Mellon Institute, with a few exterior scenes planned.
---
---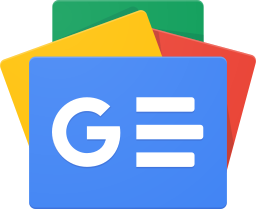 Stay up-to-date and support the site by following Bleeding Cool on Google News today!