Posted in: Comics, Recent Updates | Tagged: axis, caravaggio, Comics, covers, entertainment, la caravage, marvel, marvel comics variant, milo manara, spider-woman, thor
---
No, Everyone, This Is Not #ComicGate – Milo Manara Is Still Creating Covers For Marvel
Last week, I thought I might have a story. We'd already pointed out that Milo Manara's variant cover for Thor #1, featuring the new female Thor, had slipped to Thor #2.
But then I learnt that Milo was no longer doing that cover either, and the solicited cover for Avengers & X-Men: Axis #1 would now be by Siya Oum.
Naturally it occurred to me that this could be as a result of the recent fuss over his Spider-Woman #1 variant cover. That Marvel might have canned any future covers after responding to negative pressure. Or that Manara didn't want to do any more Marvel covers after receiving such criticism.
So I approached Marvel representatives with the question and discovered that, no, this wasn't the case at all. That Milo Manara's schedule was heavily filled working on his Le Caravage graphic novel about the life of Italian artist Caravaggio. And he was unable to meet Marvel deadlines as well. But I learned that Marvel had told him not to rush. Knowing how important the project is to him, that they were happy to wait.
Manara's already-begun covers for Thor and Axis will now appear as Manara variant covers for later issues of those series, to be followed by a long list of planned covers from Manara featuring a number of Marvel characters, male and female.
So, it was a dead story. "Comic book cover delayed" isn't exactly "Man bites dog". Sometimes there's a rational and boring explanation for what seems exciting and meaningful and this was one of them. Which is why it is always worth asking, and finding someone who can reply, if at all possible.
Not everyone was able to get that explanation though.
Given the recent attention and criticism Manara's solicited variant for November's Spider-Woman #1 received by some fans and sectors of the comic book press, on the surface the changes and their timing could be interpreted as conspicuous and potentially related. Asked to explain the cancellations Tuesday afternoon, Marvel declined to comment.
Following the recent controversy surrounding Milo Manara's variant cover for "Spider-Woman" #1, the famed erotic artist's name has popped up again — this time because of Marvel variant covers that might never be seen.
Was the thought that these other variants might be equally offensive in their specific content, or did Marvel feel it was better to simply cancel them regardless of how they looked?
This probably has something to do with the backlash over Manara's Spider-Woman #1 variant cover, considering the Italian artist has done plenty of non-controversial work for Marvel in the past.
No one liked Marvel's porny Spider-Woman. And the company listened.
It's unknown whether this is a direct reaction to fan complaints, but it's safe to assume that it is in some way related to the fallout from Spider-Woman-Gate. I'm glad that Marvel has figured out that they were doing something wrong, but I remain unconvinced they actually know what that something was.
I guess we'll never ever know why these covers were cancelled.
You guess wrong…
Already, some have tried to use the situation to create a #ComicGate controversy along the lines of the #GamerGate that has plagued gaming journalism recently.
Boycott Marvel Comics until they reverse their decision to cancel Milo Manara's variant covers. This is censorship. #ComicGate #GamerGate

— Izel (@i_z_e_l_s) September 24, 2014
Really? The Milo Manara covers got cancelled. Who's about silencing again? #ComicGate

— Every Fanboy Ever (@fanboy_txt) September 24, 2014
But it's not. Again, I repeat, the Milo Manara comic covers have not been cancelled, they have been delayed to accommodate Manara's schedule. And there are lots more on the way. Which led to a couple of the strangest tweets senior Marvel executives have had to put out there.
More shoddy, speculative articles from the comic book "press" today. Thank you, @bleedingcool for being the one site to check facts first.

— C.B. Cebulski (@CBCebulski) September 23, 2014
@TomAyuso@CBCebulski@richjohnston@bleedingcool Credit when credit is due.

— Tom Brevoort (@TomBrevoort) September 24, 2014
But for now here's a look at some of that La Caravage artwork… that we are allowed to show, anyway.
---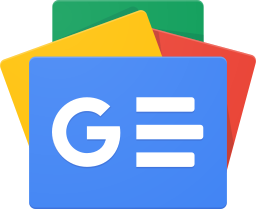 Stay up-to-date and support the site by following Bleeding Cool on Google News today!