Matt Reeves' Ordinary Joe Gets Put Pilot Commitment from NBC
The Batman writer/director Matt Reeves has found a home for one of his oldest projects, with NBC making a put pilot commitment for the drama Ordinary Joe. Written more than ten years ago, Reeves is set to executive produce the story of Joe, who faces a dramatic crossroads: Will he choose love, loyalty, or his artistic passion? It then jumps forward 10 years and follows three different paths Joe's life takes based on each choice he could have made a decade earlier.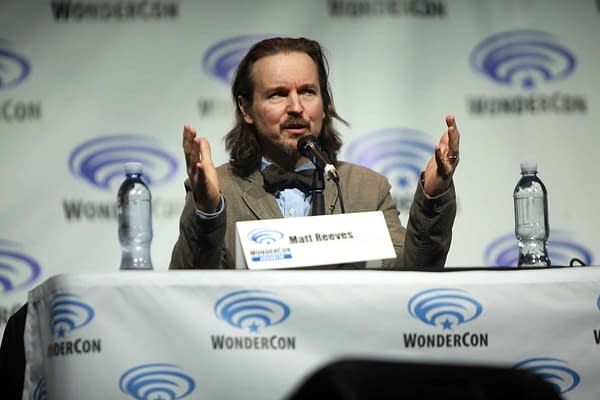 Russel Friend and Garrett Lerner (House, Smallville, Dirk Gently's Holistic Detective Agency, Rise) are set to write and executive produce the pilot. 20th Century Fox Television will produce, with Reeves executive producing under his 6th & Idaho banner alongside Rafi Crohn and Adam Kassan; and with 3 Arts Entertainment's Howard Klein.
Though known recently for his film work, Reeves has been expanding his production brand into the land of the broadcast networks. Reeves is currently executive producing Fox's upcoming drama The Passage, based on Justin Cronin's novel. He also has a pilot production commitment at CBS for Surveillance, a drama set to star Sophia Bush (Incredibles 2, Chicago P.D.)

In a September interview with IndieWire, Reeves addressed his thoughts on the Batman/Bruce Wayne dynamic:
"Gosh, that's a tough question. I think that it's interesting, because one of the things that I've found interesting, just as we're working on the story, is looking back at Jekyll and Hyde, and the idea of your shadow-self, and the idea of, we are all multiple things. It's different aspects of who we are, and I think there are times when maybe the surface of Bruce is not really who he is, but that's his disguise. There are times when Batman's the disguise, but there are times when his true essence comes out, because by being veiled, a kind of instinctual side comes out that's very pure.

It's not an easy question to answer, in that I think that we are all made up of so many different aspects of ourselves that make the whole. I don't know if you could ever reduce anyone to one part of what they express. That's what's fun about his character, is that there's a very bright light that shines on his shadow side. The idea of all of that is incredibly exciting. It's part of what makes it fun for me to work on."