Animation Art Of Fantasia, Cinderella, And More Disney Movies Up For Auction At Heritage
On July 1st, if you listen very carefully, you'll hear very distant sobbing. Spoiler: It'll be from me, as I'll be bidding (and probably not winning) a number of items from Disneyland and various Disney movies. Heritage's upcoming signature animation auction has some amazing pieces — animation art of Fantasia, Cinderella, and from the rest of Disney's history, as well as the histories of other animation studios. I'll be writing about a few key items of interest by themselves, but here's some other highlights from this auction.
Fantasia Mickey Mouse cel (1940). I've talked about Fantasia in the past, but this was one of Walt Disney's most ambitious works of animation at the time. It's still highly regarded, and original animation art of Fantasia. According to Heritage:
"Here's a fantastic original hand-inked, hand-painted production cel setup of Mickey Mouse in his greatest role as the "Sorcerer's Apprentice" with his Broom. This is an original Courvoisier cel setup. Mickey and the Broom are trimmed to image and mounted to a clear cel, which is placed on a hand-airbrushed Courvoisier background. The back of the mat still has a written price tag of $5.00! Mickey is wearing Sorcerer Yen Sid's (Disney spelled backwards) magic hat. He is about to use use his new powers to have the Broom get him the buckets of water. Little does he know he won't know how to make them stop getting water! A small WDP stamp is by Mickey Mouse on the background. Mickey has an image size of 6.5". Slight glue stain on the background, otherwise Fine condition."
Cinderella production cel (1950). Cinderella is one of Disney's greatest animated features of all time, so if animation art Of Fantasia is not your thing, why not try to own a piece of the Cinderella movie instead? "An original hand-inked, hand-painted trimmed production cel of Cinderella. It's a beautiful portrait-type pose of her looking down at the mice. She's in her working clothes, as she waits on the evil Step Mother Lady Tremaine, and evil Step Sisters Anastasia, and Drizella. A very charming 6" image, matted with an opening size of 5.5" x 7.5" and an overall size of 14" x 16". Fine condition."
Maleficent and Goons production cel and painted background (1959). I sincerely hate the fact that I will not be able to afford any of the Maleficent cels in this auction. She is by far my favorite Disney character, and this is a stunning example of an animation cel. "Original hand-inked, hand-painted production cel of a magnificent Maleficent descending the stairs. She is a large 8" x 7" pose. The cel also has a group of Maleficent's "Goons." Very hard-to-find characters in cel. The group is a nice 12" x 6". The two cels are trimmed to image and mounted to a new clear pan cel, placed on a trimmed 40" x 12" Master hand-painted production background of the castle steps. It has written on back 7. 1 29.1 indicating Scene and Sequence. Backgrounds are the cornerstone of this movie. They were done by Al Dempster, Ralph Hulett, Anthony Rizzo, Bill Layne, Thelma Witmer, Frank Armitage, Walt Peregoy, Bill Layne, Anthony Rizzo, Richard Thomas, Fil Mottola, and of course, Eyvind Earle. The Master setup is framed with Plexiglas for an overall size of 46" x 23", matted with an opening size of 33" x 10". Some slight paint separation in both cels, but with most all paint intact. Beautiful setup on the background. Very Good condition."
Jack Skellington concept art (1993). I'm pretty lukewarm to this movie. Since I worked at Hot Topic for a long time, I grew tired of the merchandise that came out every single holiday season. It's like Hello Kitty — just how many items can Jack's face be put on? But if you're a fan of the film, check out this early concept art piece. "Early concept art/storyboard of Jack Skellington, the main man in a town called "Halloweentown" with the vampires and possibly Lock and Shock. The camera angle on the storyboard says, "Pan Up With Jack." The art is in ink on paper measuring 8" x 5.5". It's matted with an opening size of 10" x 8", and beautifully framed with Plexiglas for an overall size of 18.5" x 16". This stop-motion masterpiece was the first animated film to receive an Academy Award Nomination for Best Visual Effects! Fine condition. "
Good luck, and happy bidding on animation art of Fantasia, Cinderella, and the rest of the Heritage
---
---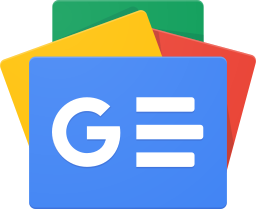 Stay up-to-date and support the site by following Bleeding Cool on Google News today!